Apple has launched a new billboard ad campaign for the Apple TV 4. Photos of the new ads have been surfacing on Instagram over the past few hours.

The billboards feature a modified version of the SMPTE color bars television test pattern using Apple's rainbow logo colors. They can be found in both landscape and portrait orientation.

Check out a few examples below!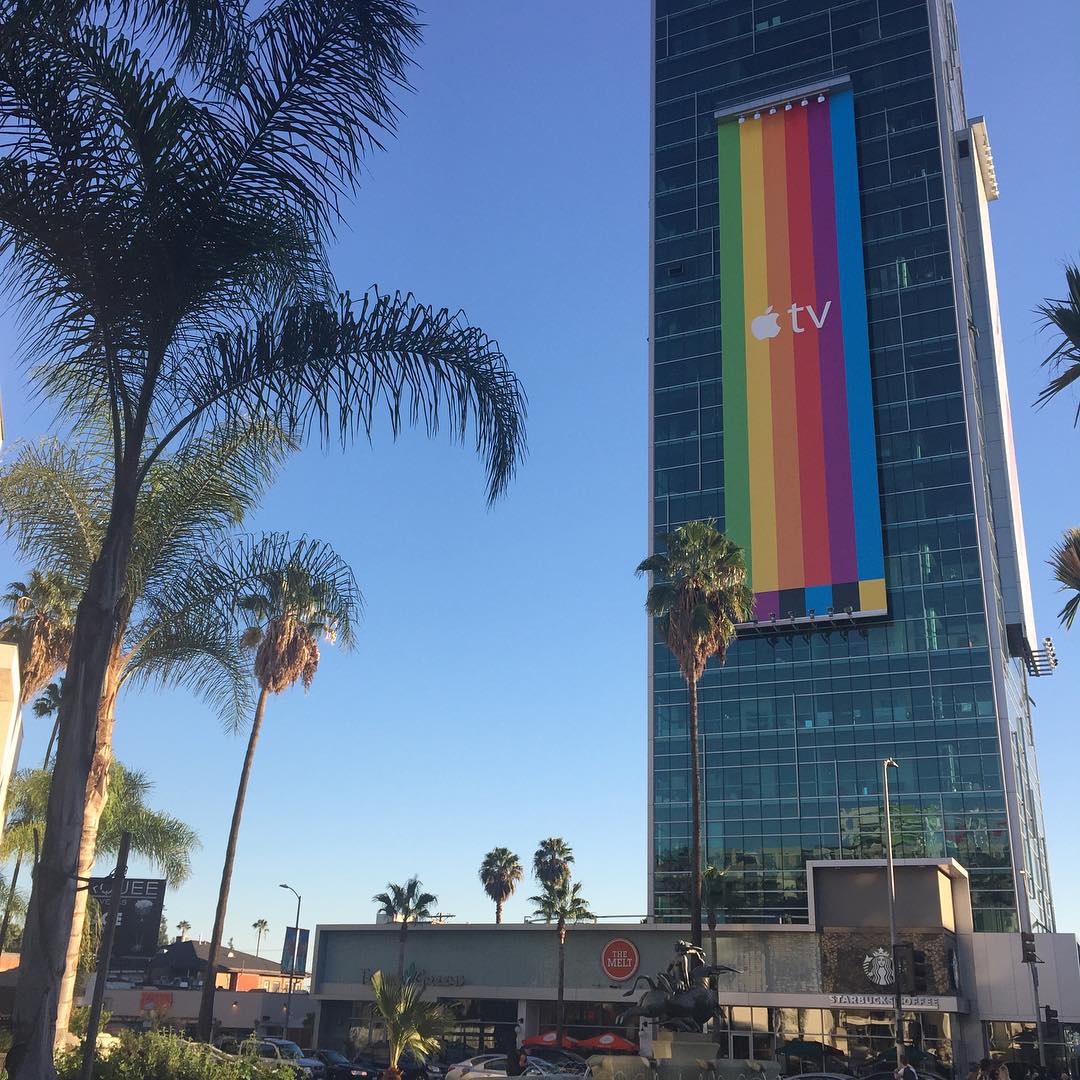 [via @garnumber1]