Leaked Photos of New MacBook Pro With OLED Touch Panel?
Posted June 1, 2016 at 1:10am by iClarified · 16694 views
Spy photos that reveal a new MacBook Pro with an OLED touch panel have surfaced online. The photos were provided to CultofMac by an anonymous source who claims to work for one of Apple's manufacturing partners in China. The touch panel sits above the keyboard, replacing the function keys. It could presumably be customized.
It looks like the touchpad might have a lip that slips into that smaller hole on the left side of the cutout, keeping it in place. The hole on the right side appears to contain three pins, which likely connects the touchpad to the logic board.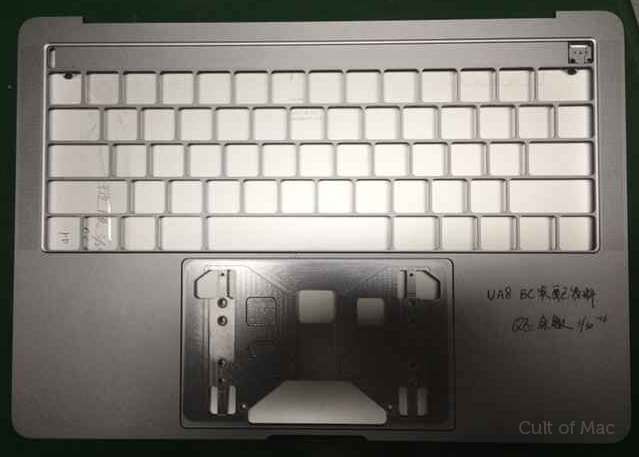 According to the photos, the MacBook Pro appears to have two USB-C ports on the left and two on the right. There also appears to be a headphone jack.

The images corroborate a report from KGI Securities analyst Ming-Chi Kuo last week. Kuo said Apple is working on
a major update to the MacBook Pro
which will bring a new OLED display touch bar above the keyboard, USB-C/Thunderbolt 3, and Touch ID.
We'd definitely like to see the new notebook unveiled at WWDC but unfortunately the release date is currently being pegged at sometime in 4Q16.
Please follow iClarified on
Twitter
,
Facebook
,
Google+
, or
RSS
for updates.
Read More