Instagram has announced two new features today: live video on Instagram Stories and disappearing photos and videos for groups and friends in Instagram Direct.

Live Video on Instagram Stories
Live video on Instagram Stories helps you connect with your friends and followers right now. When you're done, your live story disappears from the app so you can feel more comfortable sharing anything, anytime.



To start a live video, swipe right from your feed to open the camera and tap 'Start Live Video' button. You can share for up to an hour. Your friends may get a notification when you go live and you can pin a comment a for everyone to see or turn of comments altogether.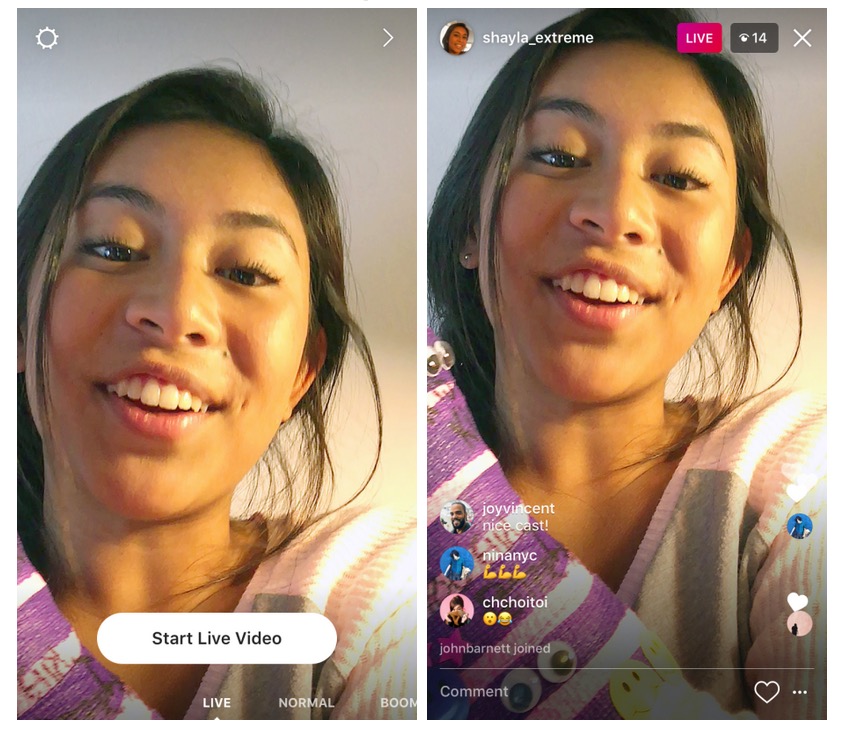 When someone you follow starts a live story, you'll see 'Live' under their profile photo in the stories bar. During the broadcast, you can comment and like as much as you want. You can also check out new live stories on Explore. Tap 'Top Live' to see exciting live stories happening at that moment and swipe right and left to easily skip around.

Live video on Instagram Stories and Explore will be rolling out globally over the next few weeks.





Disappearing Photos and Videos for Groups and Friends in Instagram Direct
Now you can send disappearing photos and videos directly to groups and individual friends. Swipe right into the camera to take a photo or video, then tap the arrow to send it privately. You can choose a group or create one in just a few taps — and you can also send to individual friends at the same time. Unlike other messages in Direct, these photos and videos disappear from your friends' inboxes after they have seen them. And you'll see if they replayed it or took a screenshot. Please note, you can only send disappearing photos and videos to people who follow you.



To open your inbox, tap the new paper airplane icon at the top right corner of your feed or swipe left. You'll see disappearing photos and videos in a bar at the top. Tap the ones with blue rings to see what your friends sent you. In a group, you can see everyone's responses — and who else has seen them — in a slideshow format. Then when you're done, tap their faded profile photo to send a quick response.




Disappearing photos and videos in Instagram Direct will start rolling out globally today.

You can download Instagram from the App Store for free.

Download