Hardware Unlock for 1.1.2 OTB iPhones Found!
Posted January 18, 2008 at 1:25pm by iClarified · 7881 views
Geohot and the team of people helping him have now officially hardware unlocked the 1.1.2 OTB iPhone.
First of all, HUGE thanks to TA_Mobile and IMTH for getting us the secpack from 1.1.3 Also, thanks to psp_sully for giving me a 1.1.2 OTB phone to play with. Without them there would be no unlock, and no blog post.

YOU VERY WELL MAY BRICK YOUR PHONE WITH THIS. Be careful. I have done it sucessfully on two phones, and have never bricked an iPhone in my life.


So lets get down to business. It is a hardware method to downgrade the bootloader, and I am assuming you are familiar with the old hardware method, so I won't repeat steps. You need to have a 1.1.2 4.6 phone for this to work. If you upgraded to 1.1.3, have fun waiting for 1.1.4!
This method is extremely dangerous as it involves opening your iPhone and using A17 testpoint. It is not recommended for anyone but advanced users! It is however nice to see progress being made!
Read More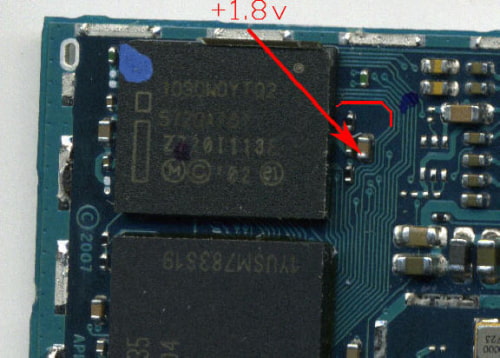 (Red Line is covering A17 Trace) Source: FoneFunShop