Opera has released Opera Neon, a new concept browser for Mac.

Opera Neon wipes away your desktop clutter by bringing your computer's wallpaper into the browser. It features a 'fun and fresh' take on Speed Dial, visual tabs and the omnibox, which float in to kickstart your browsing session.



Highlights:
● Visual tabs and gravity
Opera Neon offers you new features in a fresh design concept to help you experience the web the way it could be. Gone are the days of rummaging through endless browser tabs to find the website you want. The colorful visual tabs use images from web pages to help you find the pages you need. Cream floats to the top, and so do your favorite tabs; Opera Neon's gravity system pulls your most used tabs to a prominent position on your Speed Dial. Done with a tab? Pop it and watch it go poof!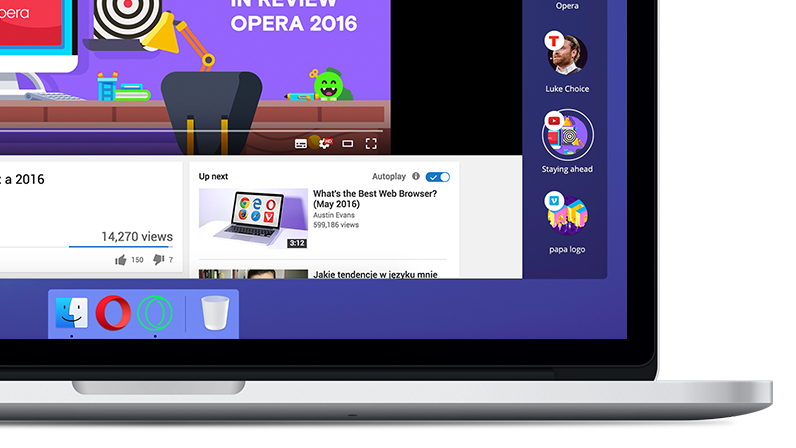 ● Snap-to-gallery
Crop, snap and save images of your next online purchase, a stunning photograph or a hilarious meme from the web and Opera Neon will save it to the gallery tab. Your image will be labeled with its web address so you can return to the source page later.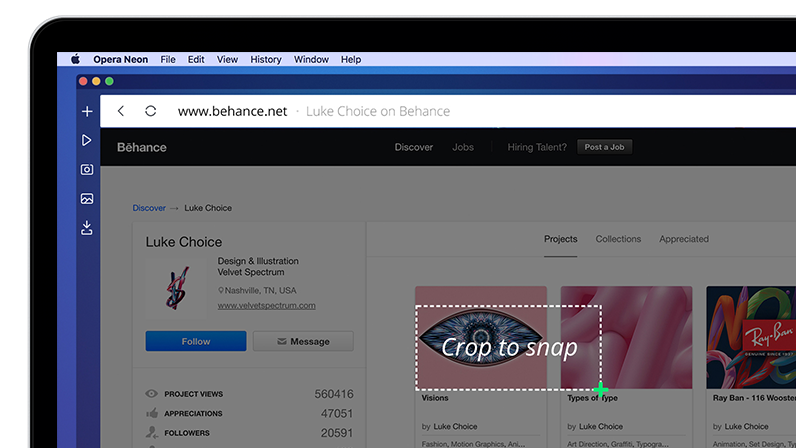 ● Split screen mode
Browsing one web page at a time doesn't cut it any more. Split screen mode allows you to freely browse two web pages at once by simply dragging the visual tabs to the left or right panel. Without having to click back into the page, simply move your mouse pointer between pages for simultaneous browsing.



● Video pop-out and player
Videos can be popped out into their own adjustable, movable window so you can keep watching your favorite YouTube or Vimeo channels as you browse. We've also added a player panel that organizes all the tabs playing music or video into a single panel for quick access.



You can download Opera Neon for Mac from the link below...

Download