Instagram has announced new sticker tools including a Selfie Sticker with Pinning, Geostickers in four new cities, and more.

Selfie Sticker and Pinning
Turn your selfie into a sticker so you can quickly share your reaction or trade faces with someone (or something) in your story. When you take a photo or video and tap the smiley face, you'll see a new sticker with a camera icon that lets you capture a mini-selfie. Before or after capturing, tap to apply different frame styles: fade or circle. Put your selfie sticker anywhere, adjust the size and use as many other creative tools as you want.

You can also take your selfie sticker to the next level by pinning it to a specific spot in your video. Just tap and hold the sticker, move it over any object and confirm by tapping "Pin." Pinning works with any sticker and text, and it's extra fun with Boomerang and hands-free video. You can even pin multiple things in the same video.




Geostickers in Four New Cities
If you live in or are traveling to Chicago, London, Madrid or Tokyo, you'll also start seeing geostickers for your city over the coming days. All of the geostickers have been designed by local community members to help bring the cities they call home to life. You'll be able to see the artist's username when you tap the sticker, so you can learn more about their unique artwork.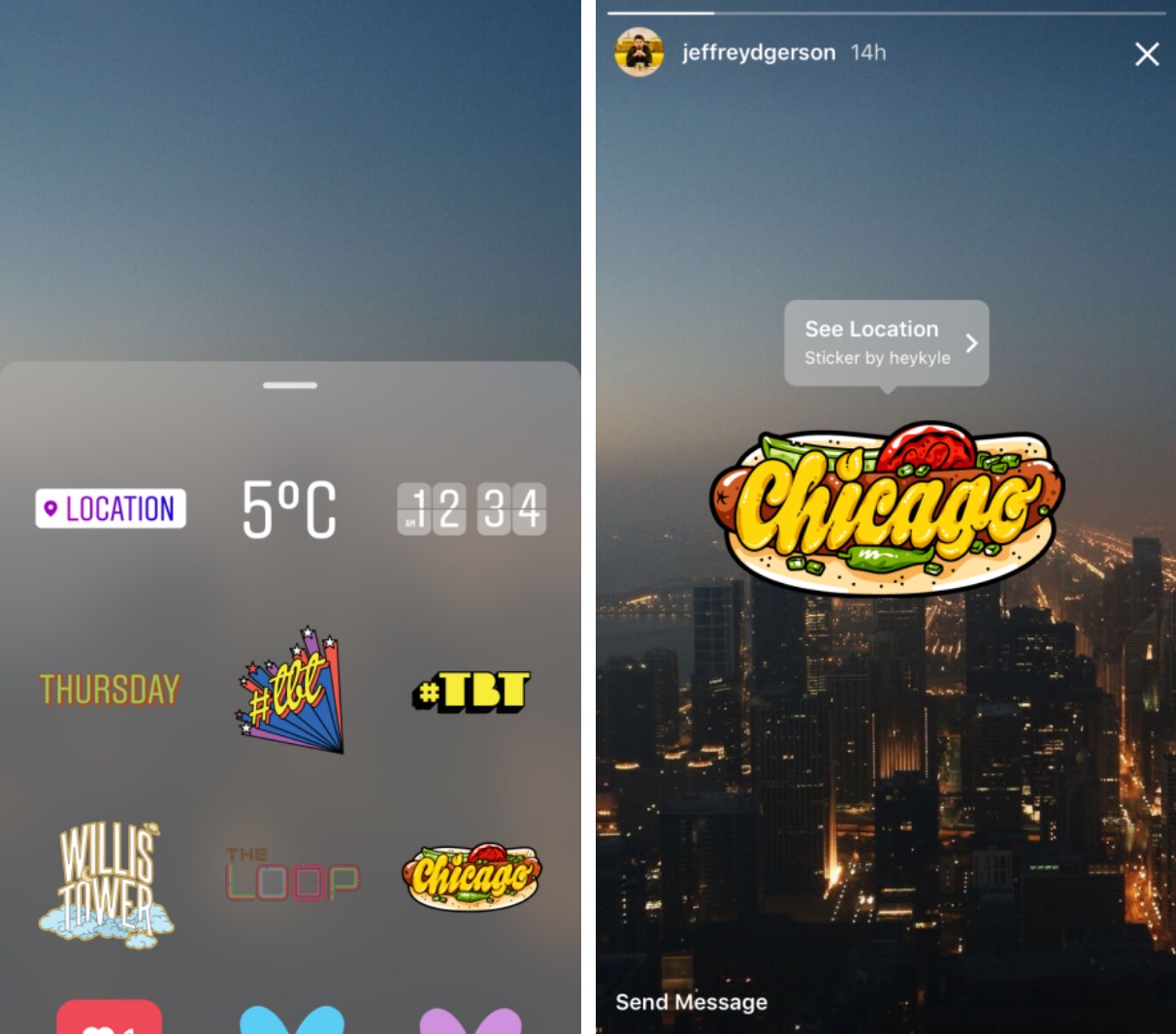 More
We're rolling out a shortcut to your favorite stickers. After tapping the smiley face, simply swipe right to see your recently used stickers. Also, when you record a video using "Hands-Free" mode, tap and hold the button to see a timer that counts down to when the video begins.

These updates are available as part of Instagram version 10.16 for iOS which can be downloaded from the App Store for free.

Download