Apple is currently giving away free downloads of Yooshr's infltr app via its Apple Store app. infltr is usually a $1.99 purchase.

infltr is a new type of photo app with an infinite number of filters. Just touch the screen and see the filter instantly change. There's nothing simpler, or more beautiful to use.

To get the app for free, first download and install the Apple Store app from here.

Download Steps:
● Choose the Discover tab at the bottom of the screen and scroll down to reveal the special offer.

● Tap the infltr icon then tap the green Download now for free button at the bottom of the screen.

● You will be brought to the App Store application. Tap the Redeem button at the top right of the screen.

● The app will now begin to install.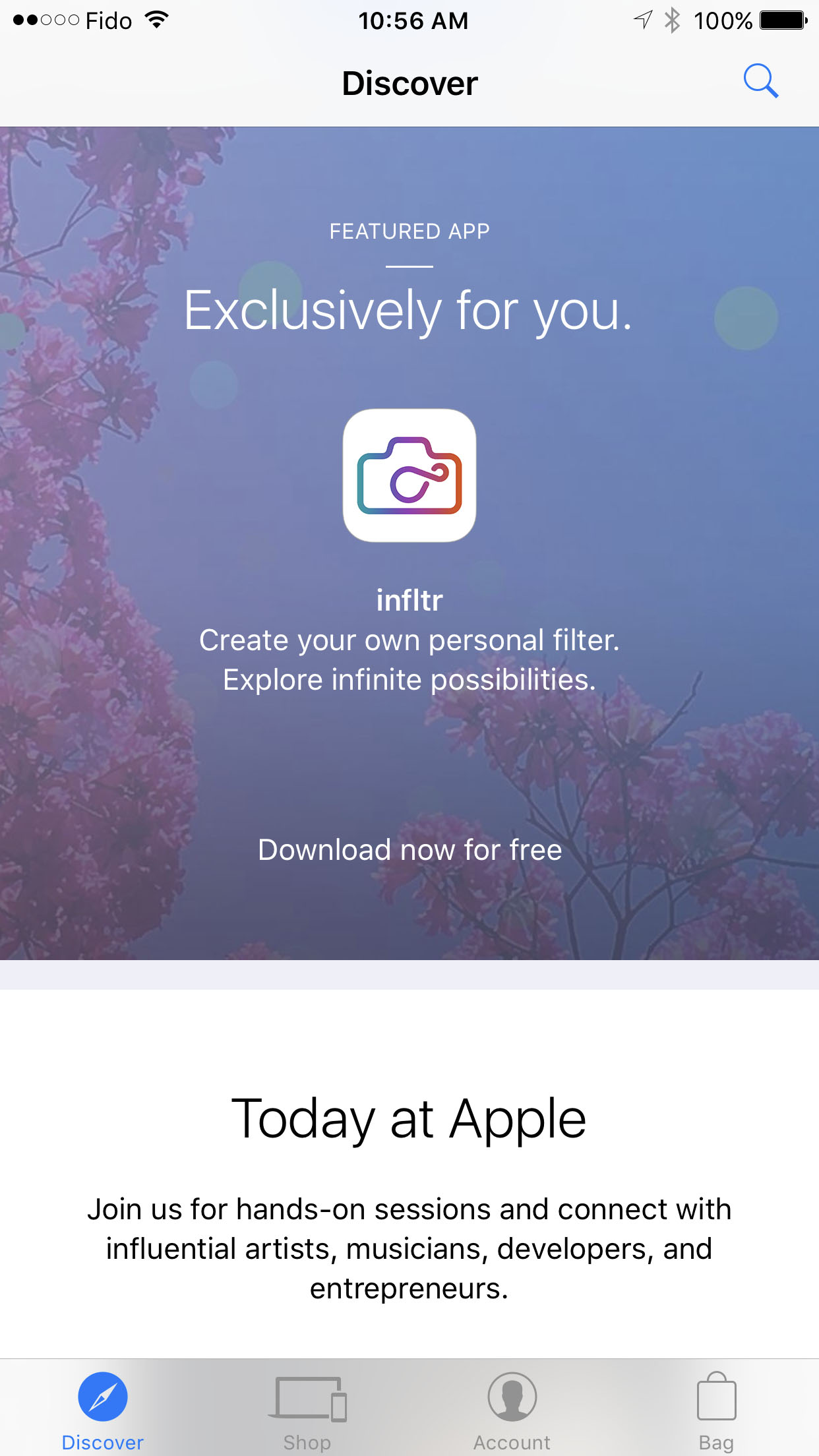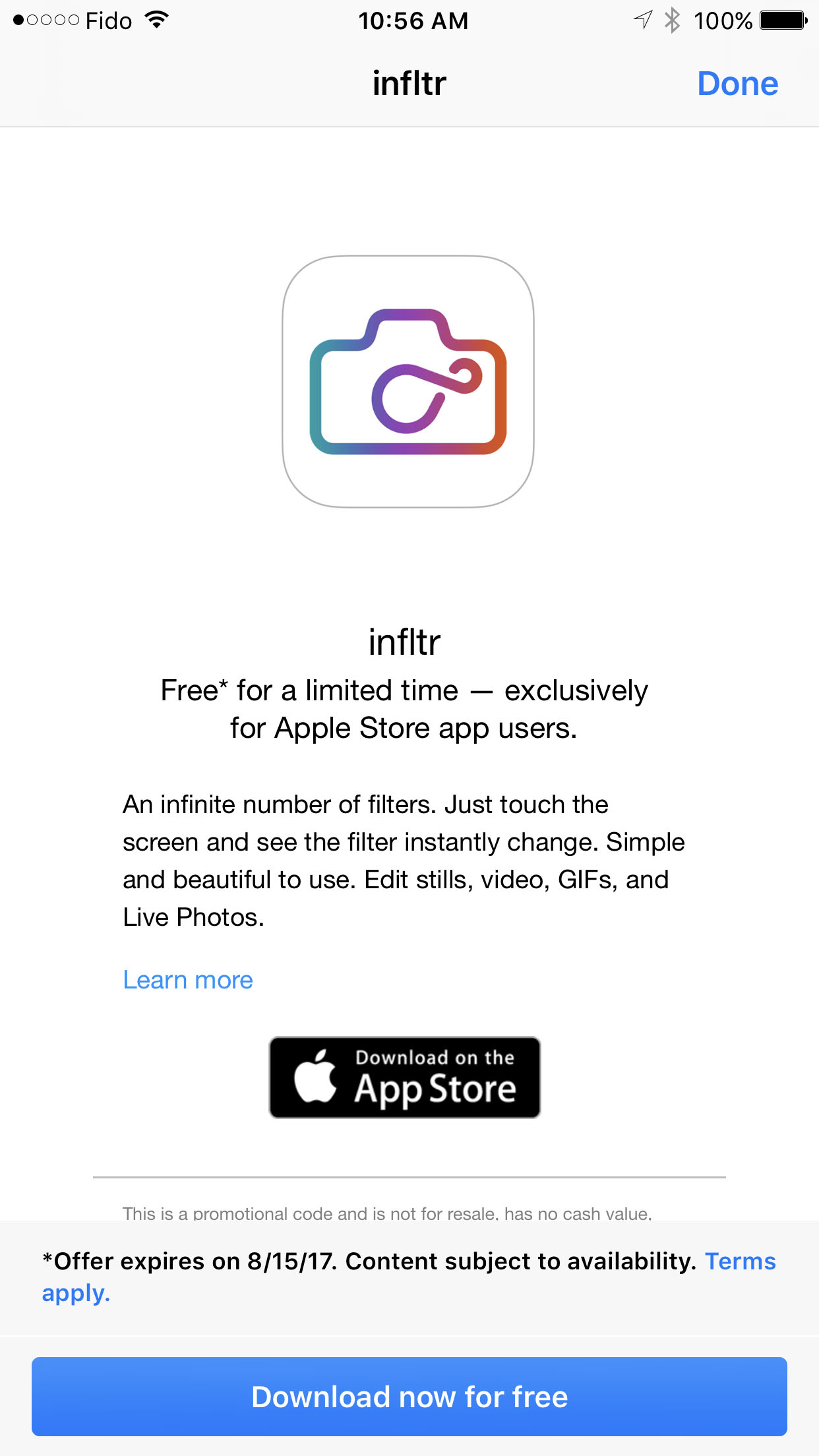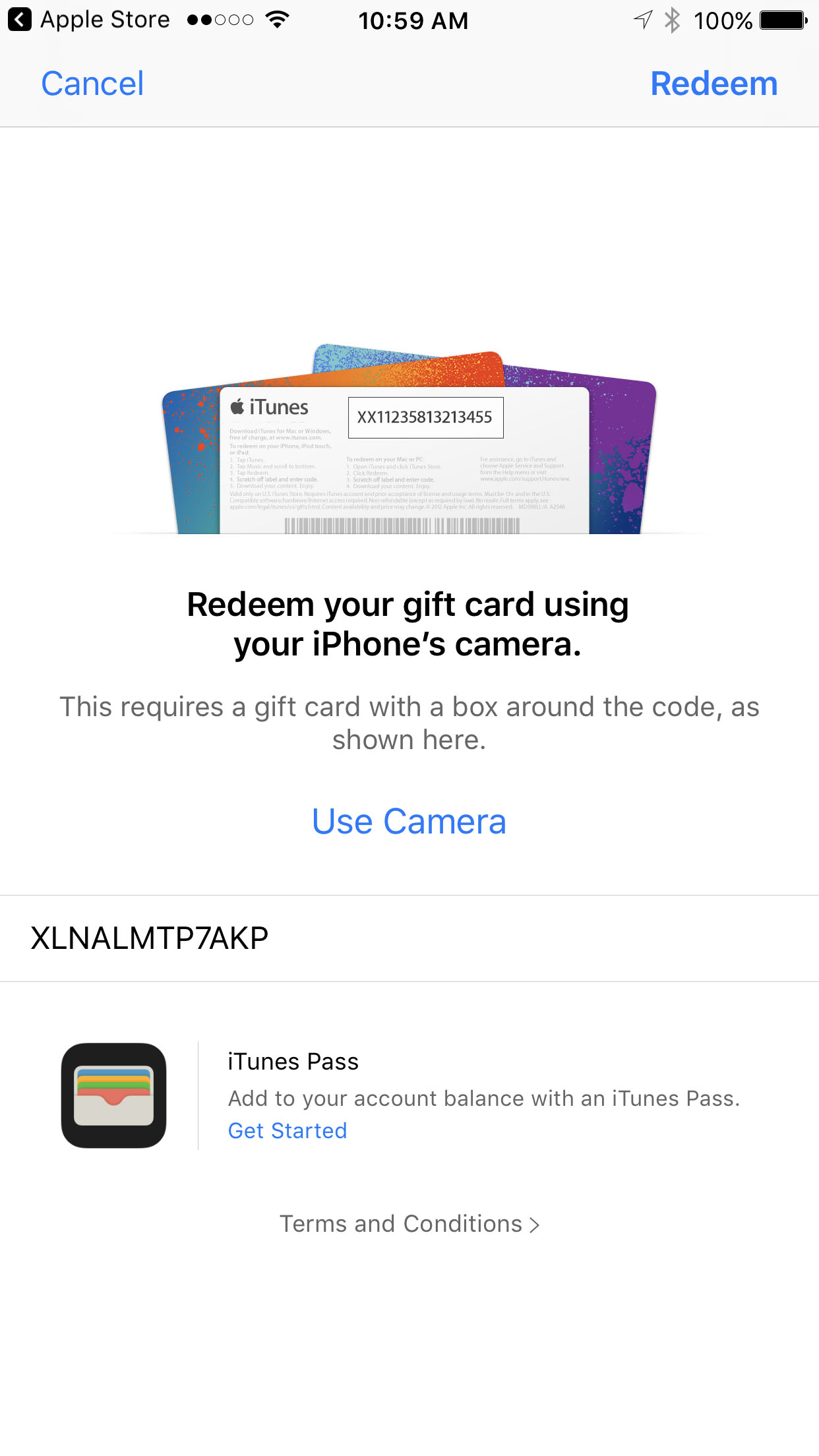 Details:
infltr stands for "infinite filters". Keep panning in any direction to discover more unique looks for your photo. There are over 7 million filters to explore. When you find a one you like, save it to your favourite filter collection!

12 new adjustment tools to enhance your photos, Live Photos, videos & GIFs:
- Saturation, brightness, contrast, tint, temperature & filter intensity.
- Crop: 17 different presets.
- Transform: rotate, straighten, flip horizontally & vertically, perspective horizontally & vertically.
- Undo edits & view the history of your edits.

You can check out infltr on the App Store at the link below...

Read More