Apple today announced a new free curriculum called 'Everyone Can Create', a new app called Schoolwork, and Classroom for Mac.

"Creativity sparks a deeper level of engagement in students, and we're excited to help teachers bring out that creativity in the classroom," said Philip Schiller, Apple's senior vice president of Worldwide Marketing. "When you combine the power of iPad, the creativity of Apple Pencil, over a million iPad apps in the App Store, the rich curriculum in Everyone Can Code and Everyone Can Create, and unique Classroom and Schoolwork apps that support students and help schools manage technology in the classroom, we believe we can amplify learning and creativity in a way that only Apple can."





New Curriculum
Everyone Can Create is a range of free learning resources and teaching guides that help teachers easily weave drawing, music, filmmaking or photography into any lesson, topic or assignment. The curriculum gives students different ways to express themselves and helps them to discover and develop new skills.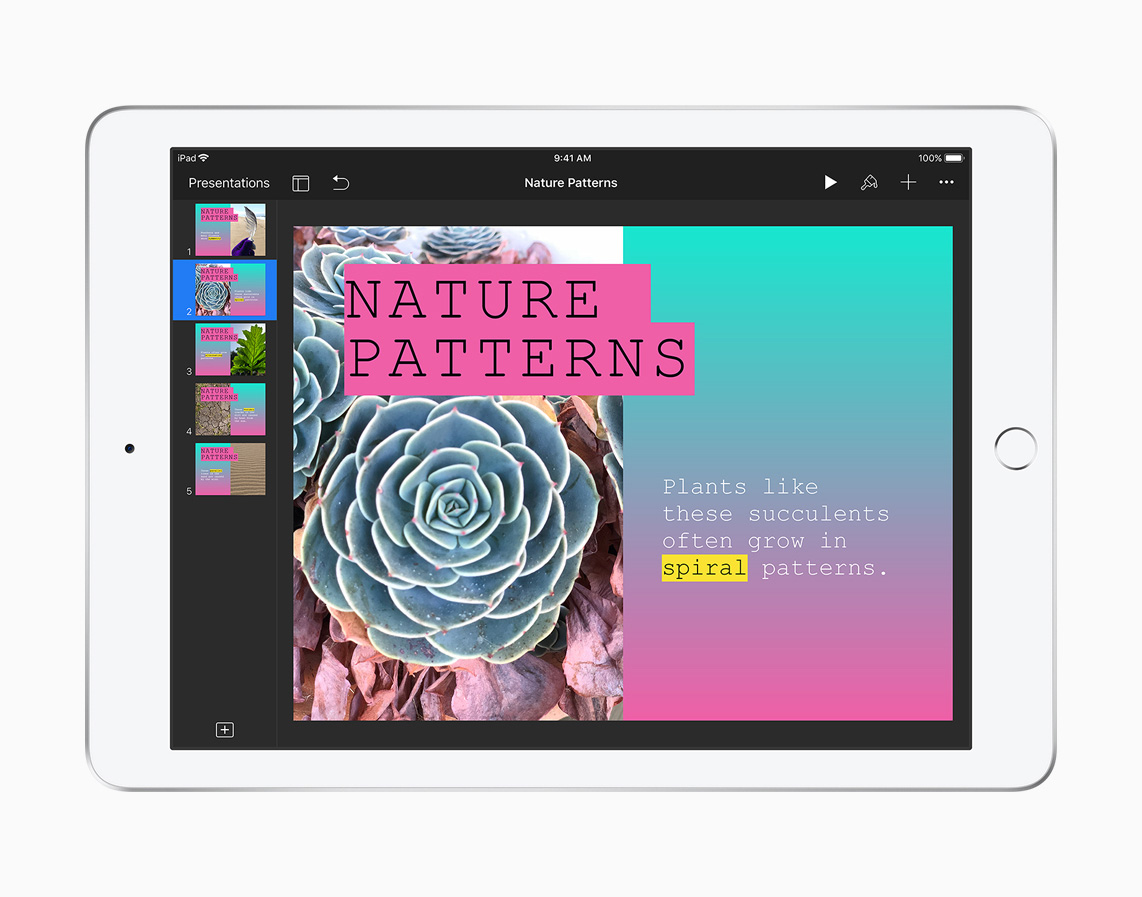 Developed in collaboration with educators and creative professionals, Everyone Can Create includes teacher and student guides, lessons, ideas and examples to help teachers bring creativity and new communication skills into their existing subjects like English, math, science and history. For example, students can use the built-in camera in iPad to learn about fractals or they can use Apple Pencil and apps like Tayasui Sketches to learn about symmetry.

Beginning later this spring, Apple Stores will begin teaching Everyone Can Create as part of their regular Today at Apple sessions for educators. Apple's 501 stores in 21 countries have already taught nearly 5,000 hands-on Teacher Tuesday sessions on topics including coding and app design, movie and music creation, and presentations or spreadsheets.





Schoolwork
Schoolwork is a new app that helps teachers create assignments, view student progress and bring the power of apps to the classroom in exciting new ways. Schoolwork features Handouts, an easy way to create and send assignments with almost any type of content, from web links to PDFs and documents.

With Schoolwork, teachers can take advantage of the power and creativity of apps available on iPad. They can easily assign a specific activity within an app and direct their students directly to the specific point within the app. Popular education apps like Nearpod, Tynker and Kahoot are already integrating support for Schoolwork.

There is a rich ecosystem of education apps available for iPad today. Developers can now easily update their apps to take advantage of Schoolwork by utilizing ClassKit, a new education framework, to make it easy to assign activities and view student progress.

Schoolwork and apps that take advantage of it give teachers new insight into how their students are performing, helping them tailor their teaching to the needs and potential of individual students. With Schoolwork, teachers have a snapshot of each student's overall class performance and can check on students' app activities and progress on their assignments.





Classroom for Mac
Classroom, a powerful teaching assistant that helps teachers manage student iPads and guide students through lessons, keep them on track and share work, is now coming to the Mac.

With Classroom, teachers can easily launch apps, books and webpages on all student devices at once or send and receive documents. Classroom lets teachers view student screens during class to help students stay focused, assign shared iPads to specific students for class and even reset a student's password. The Mac version of the app will be available in beta starting in June.





200GB of Free iCloud Storage
iCloud safely stores students' documents and creative projects, keeping them up to date, secure and accessible from any device. And starting today, any teacher or student with a Managed Apple ID has access to 200GB of free iCloud storage.

Read More