Hulu has announced some optimizations for the Hulu experience on mobile and web.

Our viewers are watching 84% more hours of programming a month on their phones compared to last year. We also know that your laptop is the other screen that travels with you when you're on-the-go. To enhance both your mobile and Web experiences, we're rolling out a handful of features that will get you to the programming you love more quickly, give you more control over your recommendations and let you share your TV moments when you're away.

Here's a look at features announced today...

● Dedicated Live TV Destination
First, to get you into live TV more quickly and with fewer clicks, we're introducing a new dedicated live TV destination which will take you directly to live playback on your most recently watched channel. Just look for the lightning bolt icon on your navigation bar.

● Live TV Guide
Your mobile devices will also get a robust dynamic live TV guide that will allow you to easily see what's on now, what's coming up in the next 24 hours and switch channels.

● Portrait Player
We've also added a portrait player so you can see what's on when you are watching something else – and easily switch between channels. When you've settled on your selection, enter full screen mode by rotating your phone horizontally. When you're watching programming from our on-demand library, Hulu provides recommendations on what to watch next in portrait mode, so finding what to watch next is as easy as turning your wrist.




● Enhanced Scrubbing
For those moments where life interrupts your TV time and you lose your place or just want to re-watch, we're enhancing scrubbing and showing you a preview of the frame, so you can return to the exact spot where you left off.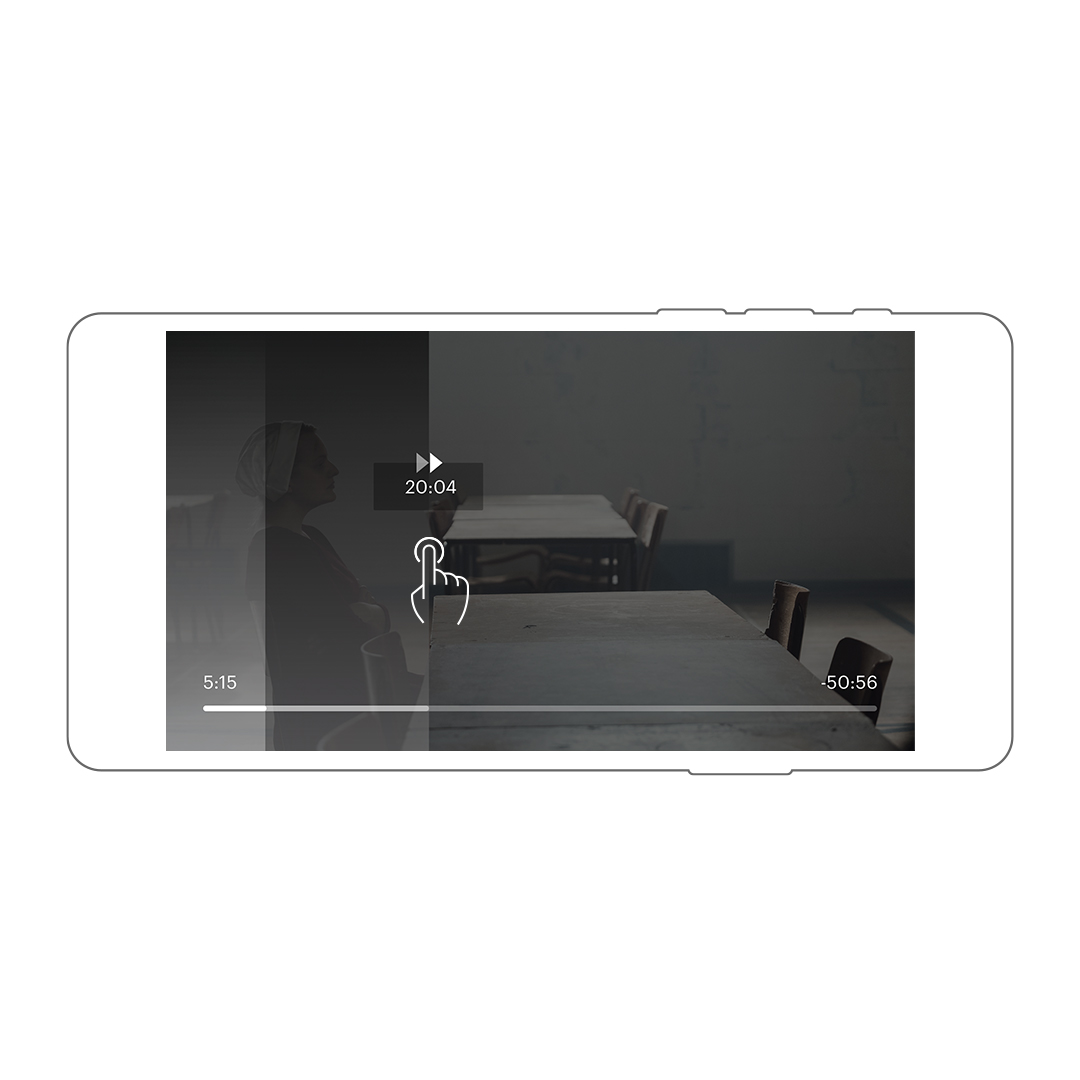 ● Improved Recommendations
With the "Stop Suggesting" feature, you'll be able to tell us when our recommendations in your Home experience don't hit the mark. By selecting this action, you'll remove the series, movie or sports league from being recommended to you again.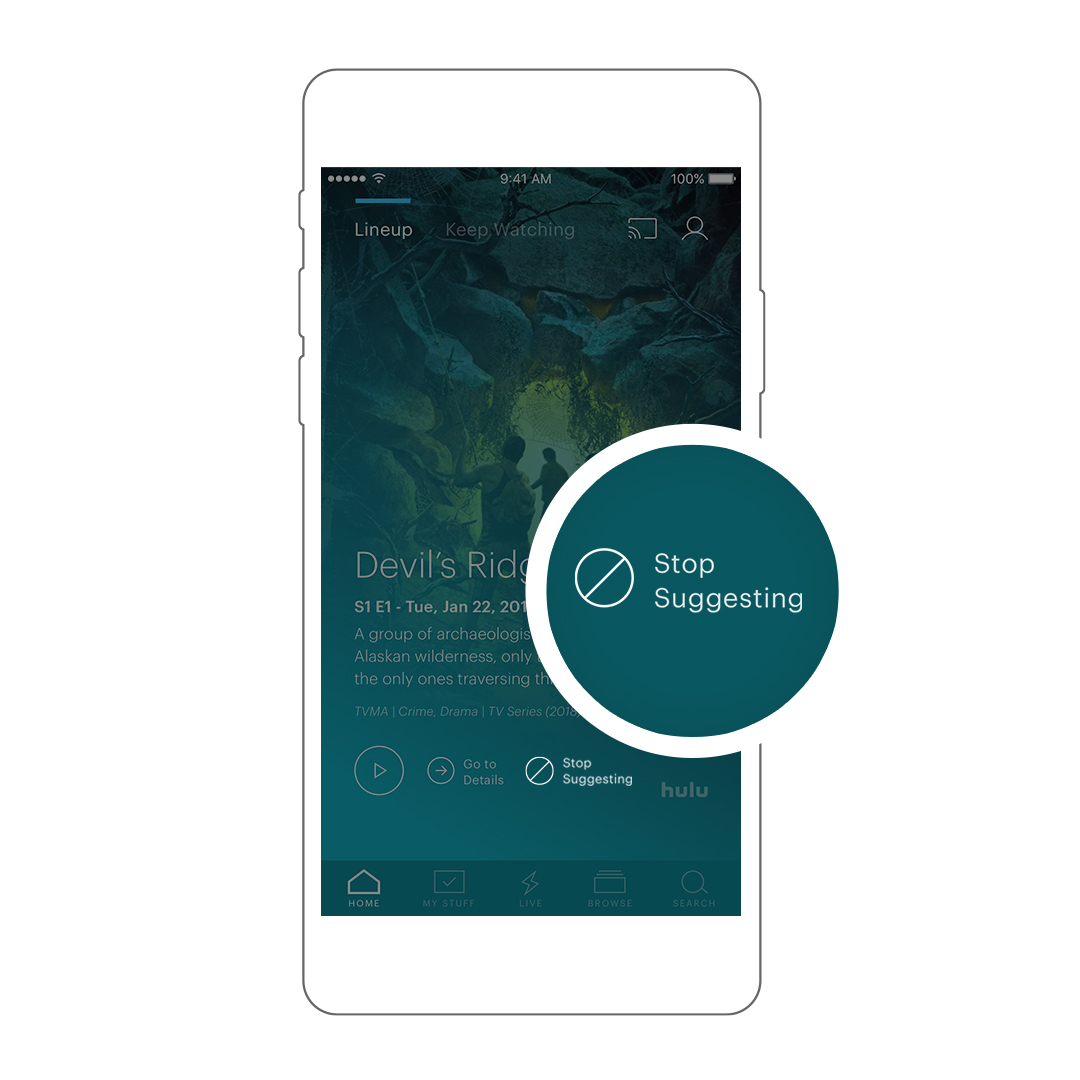 And for the times when you reluctantly agreed to watch something you wish you hadn't— or maybe your babysitter forgot to switch profiles— we're giving you the option to "Remove" items from your Keep Watching collection on Home and Watch History hub. Just select "Remove" on the program's cover story in Home or within the context menu within the Watch History hub and our recommendation engine will forget it ever happened.




● HDMI Support
We're adding HDMI support to iOS and enhancing your experience with Chromecast devices. This means you can watch Hulu on the big screen just by plugging in to an available HDMI port or casting to an available Chromecast device. Plus, our new portrait player lets you control Chromecast playback and channel-surf all in the same place!

● Web Experience
Beginning next week, live TV subscribers will all have access to the new Hulu experience for Web – at http://new.hulu.com. Additional subscribers will start seeing the new hulu.com throughout the summer.

These new features will begin rolling out to Android and iOS next week!

You can download Hulu from the App Store for free.

Download