Today, Amazon announced Fire TV Cube, a 4K Ultra HD streaming media player that lets you control your TV with Alexa.

Fire TV Cube uses multi-directional infrared technology, cloud based protocols and HDMI CEC, that—combined with Alexa—let you control your compatible TV, sound bar, A/V receiver, and cable or satellite box. Power your TV on and off, change the volume, switch to different inputs, and change the cable channel—all with just your voice. Even with the TV off, simply say "Alexa, play Billions on SHOWTIME" and Fire TV Cube powers on your TV and starts playback right where you left off.

"We believe voice makes it easier for customers to control their entertainment systems and watch the TV and movies they care about," said Marc Whitten, Vice President of Fire TV. "And, it's just the beginning. Amazon Fire TV Cube will only get better over time with the Alexa service always getting smarter."




Far-Field Voice Recognition
Amazon Fire TV Cube uses far-field voice recognition with eight microphones to hear you even from across the room. Advanced beamforming technology combines the signals from the individual microphones to suppress noise, reverberation, content currently playing, and even competing speech to make sure Alexa clearly hears your request, even next to your TV.



Live TV, However You Want It
Fire TV Cube lets you control your live TV hands-free whether it's through your cable or satellite boxes; streaming apps like Hulu and PlayStation Vue; or HBO, SHOWTIME, and STARZ through Amazon Channels. Just say, "Alexa, switch to channel 31"; "Alexa, watch ESPN"; or "Alexa, tune to NBC." Amazon Fire TV Cube is compatible with set-top boxes from top providers such as Comcast, DISH, and DIRECTV, covering more than 90 percent of households with a cable or satellite subscription.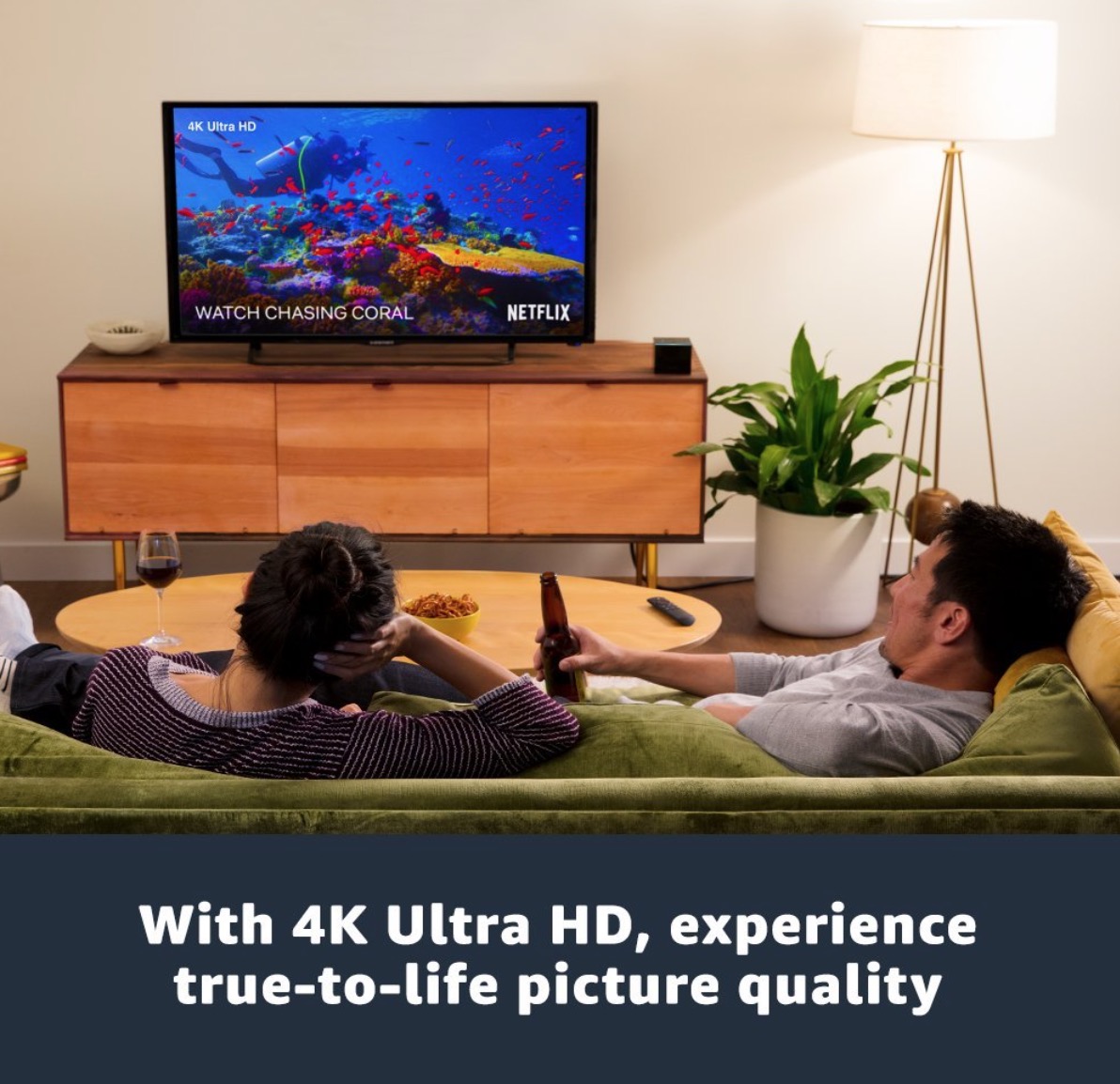 Easy Control of All Your Entertainment
With a content-forward user interface, Fire TV Cube makes it easy to find the movies and TV shows you love with a more natural way to navigate and search simply by using your voice, with phrases like "Alexa, find sci-fi movies"; "Alexa, play the trailer"; and "Alexa, show me more results." You can even search for TV and movies by director or actor.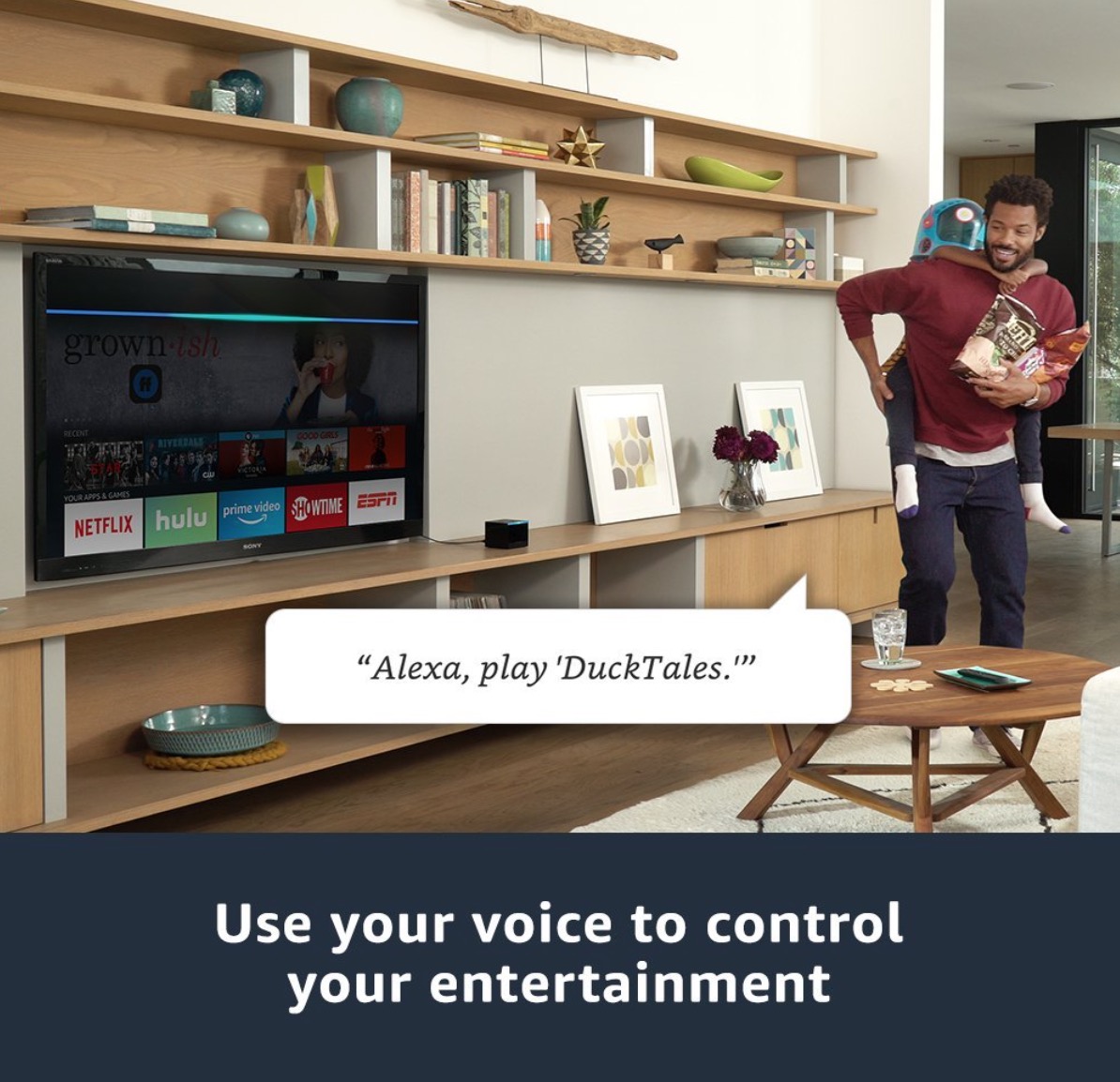 Always Getting Smarter
The Alexa service is always getting smarter with new features and hands-free voice functionality added regularly. Many of your favorite apps currently support enhanced in-app voice controls on Fire TV, giving you more ways to use your voice while navigating through content, and dozens more are expected by the end of 2018. And with Fire TV Cube, many Alexa responses are optimized for the big screen and accompanied with rich visual information, allowing you to view your smart home camera feeds, watch video flash briefings, view sports scores, see extended weather forecasts, and watch trailers for movies playing in nearby theaters.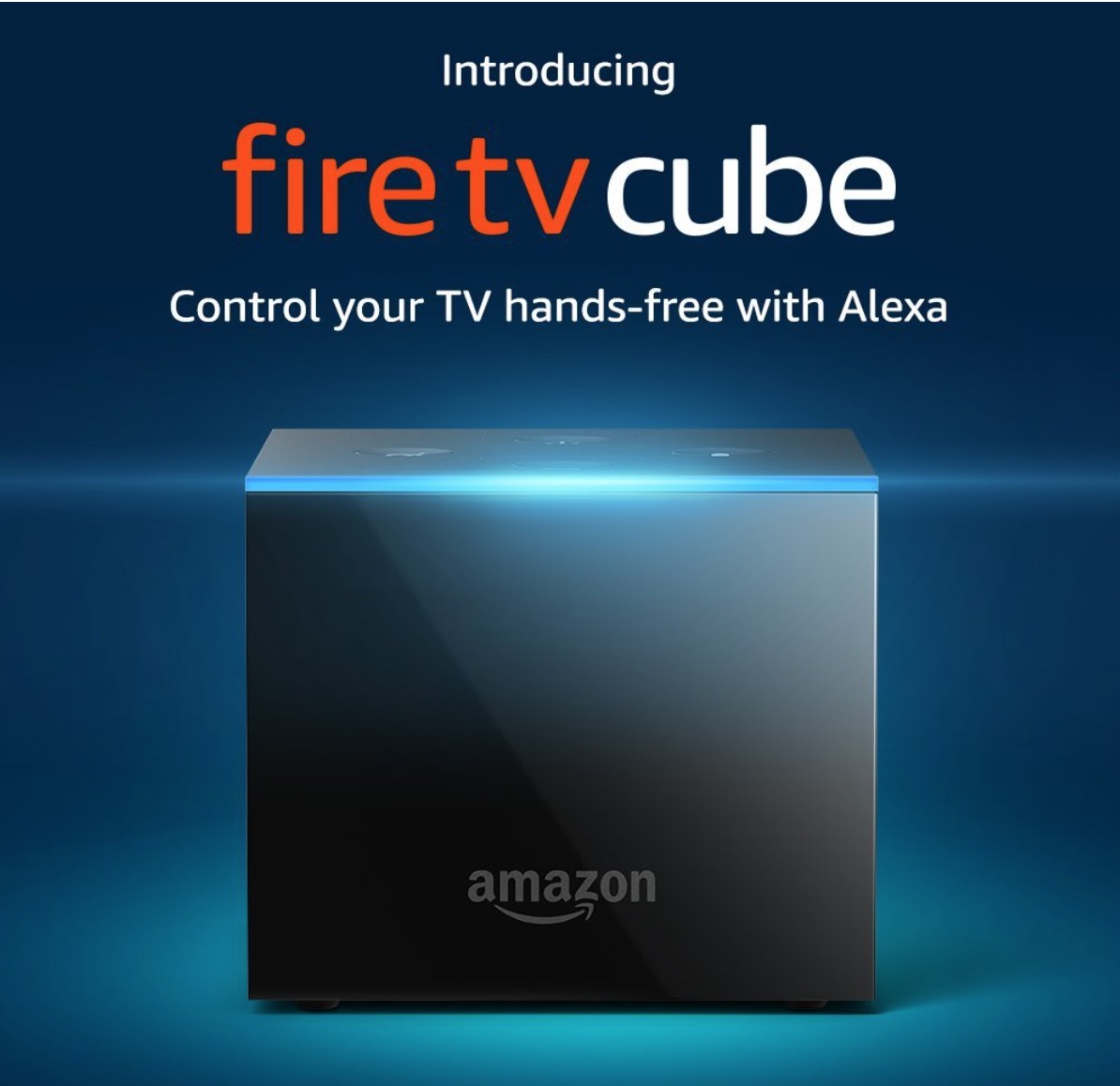 Pricing and Availability
Fire TV Cube is available for pre-order starting today for $119.99 and ships with an IR extender cable and Ethernet adapter beginning on June 21. As an introductory offer, Prime members can pre-order Fire TV Cube on June 7 and 8 for a special price of $89.99—a $30 savings. Plus, for a limited time, customers can pre-order Fire TV Cube and Amazon Cloud Cam together for $199.98 – a $40 savings. Customers who purchase and register their Fire TV Cube by July 1, will also receive a $10 credit for Prime Video. And starting on June 21, Fire TV devices are eligible for unlimited access to tens of millions of songs with Amazon Music starting at just $3.99/month.

Read More