Overcast Podcast App Gets New Apple Watch Complications, Siri Shortcuts, More
Posted September 28, 2018 at 3:32pm by iClarified · 9150 views
The popular Overcast podcast player has been updated with new Apple Watch complications, new Siri Shortcuts, the ability to reduce haptics, and more.
A powerful yet simple podcast player, with Smart Speed, Voice Boost, and Smart Playlists to help you listen to more podcasts in more places, try new shows, and completely control your experience.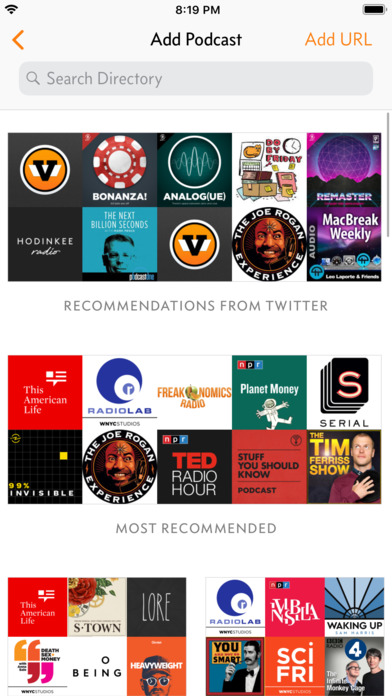 Features:
● Download podcasts for playing anytime, even when offline.
● Search and browse for new podcasts, plus get recommendations from Twitter.
● Create custom Playlists with smart filters and per-podcast priorities, and rearrange the list whenever you want.
● Receive optional push notifications when new episodes arrive.
● Subscribe to a podcast, or just add an episode: try new shows without committing.
● Download podcasts over cellular, set a sleep timer, or use Voice Boost to enhance and normalize speech volume.
● Adjust playback speed, and use Smart Speed to shrink silences and pick up extra speed without distorting the conversation.
● 3D Touch support
● Rich notifications
● Apple Watch app with standalone podcast playback
● CarPlay support
What's New In This Version:
● New complications for Apple Watch Infograph faces
● New Siri Shortcuts for sleep timer, sharing links
● More control over Auto-Sync to Watch
● Haptics can now be reduced in Nitpicky Details
● Sleep timer now offers a one-tap preset for the previous interval
● Fixed bugs and crashes
You can download Overcast from the App Store for free.
Read More