Watch Samsung Unveil Its Foldable Smartphone [Video]
Posted November 8, 2018 at 7:29am by iClarified · 13978 views
Samsung officially announced an upcoming smartphone with a foldable Infinity Flex display at the company's developer conference today.
Justin Denison, Samsung's SVP of Mobile Product Marketing, introduced a device which features a 4.58-inch 840x1960 display on the front and opens up to reveal a 7.3-inch 1536x2152 display on the inside.
Building on our past display innovations, we created a new form factor that can seamlessly unfold from a pocket-sized smartphone into a 7.3" display. Since glass is not pliable, we developed a new material for the cover window that's flexible and durable. And to ensure the reliability of the display, we found a unique adhesive that enhances the display's elasticity and keeps its strength even when it's folded and unfolded over and over again.
Samsung says that along with the new hardware it also created a new user experience that seamlessly transitions from the smaller display to the larger display as the device unfolds.
Users can browse, watch, connect and multitask without losing a beat, simultaneously using up to three active apps on the larger display.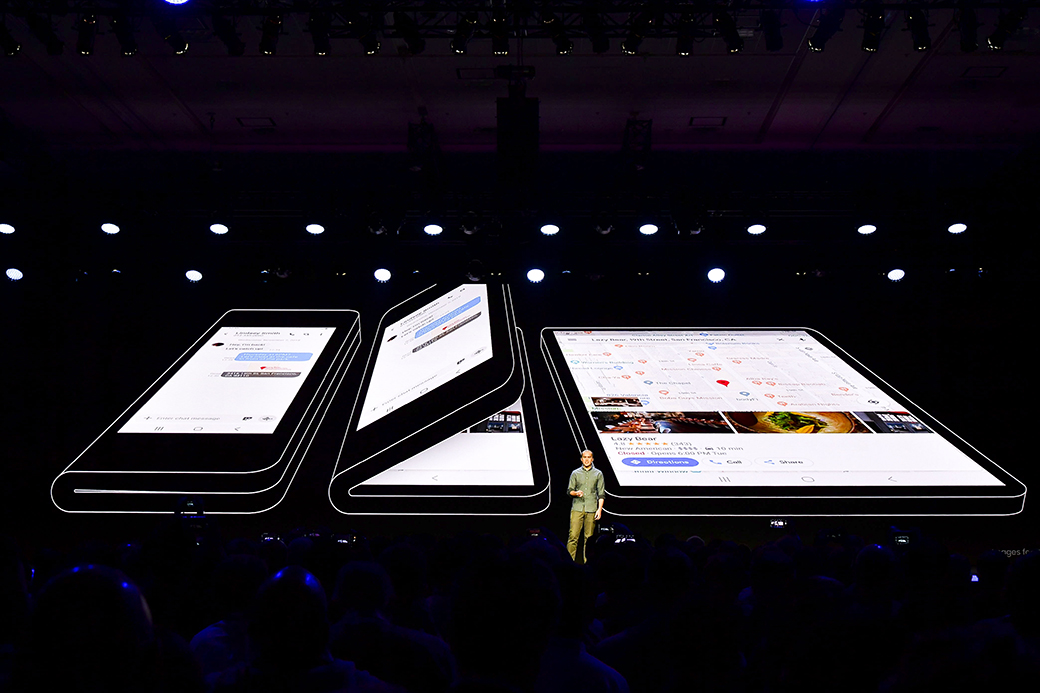 Samsung plans to begin producing its Infinity Flex display in the coming months and we'll share more details as they become available. Take a look at the unveiling video below and please follow iClarified on
Twitter
,
Facebook
,
Google+
, or
RSS
for updates.