Backblaze has announced the released of Cloud Backup 6.0 featuring a host of new functionality including Restore by Mail drives that are twice the size, archiving with Backblaze B2 Cloud Storage, up to 50% faster backups, and a network blocklist feature to help avoid data caps. Additionally, the service has released more efficient Mac and Windows applications, mobile enhancements, and SSO support with Google.




Here's a look at some of the new features...

Larger Restores — Twice the Size
Backblaze is increasing the capacity of its restore hard drives by 100% for our Restore By Mail feature. Flash keys can now hold up to 256GB and hard drives can now hold up to 8TB in restore data. Notably you can use their Restore Return Refund feature to return those restore drives for a full refund.




Saving Data To B2 Snapshots
Backed up files can now be zipped and archived to a Snapshot in B2 Cloud Storage. These selected files will be available until you delete the Snapshot, even if the files have been deleted from your computer and backup. This capability lets customers do new things like keep a copy of all your old computer's data even when migrating to a new one, save a collection of files (e.g. tax returns) in the cloud as an archive, or free up space on your hard drive by moving data to a Snapshot and then deleting the original copy.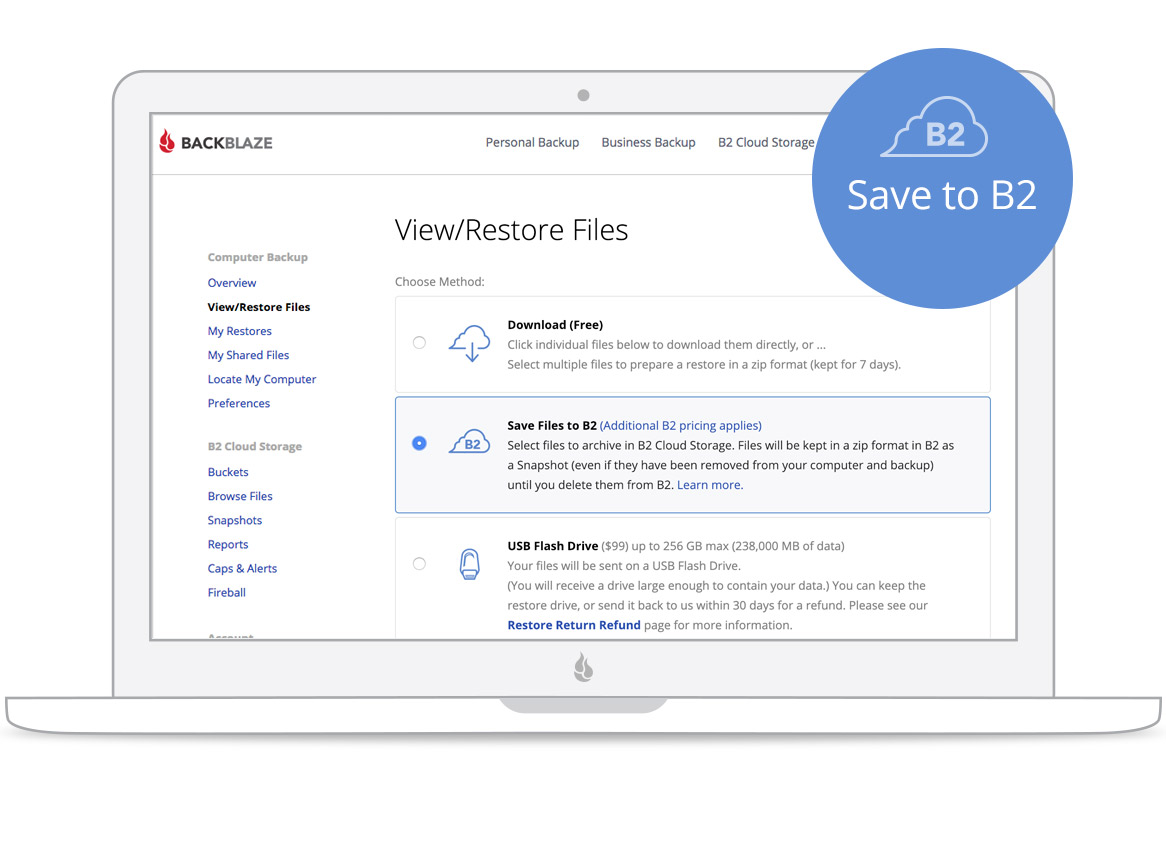 Keep Restores Longer
Extend the life of your .zip restore by archiving it to B2 Cloud Storage. Your restore will be kept in a private B2 Cloud Storage Snapshot bucket as a .zip file until you delete the Snapshot. Use this feature if you need more time to download your restore or want to keep a permanent copy.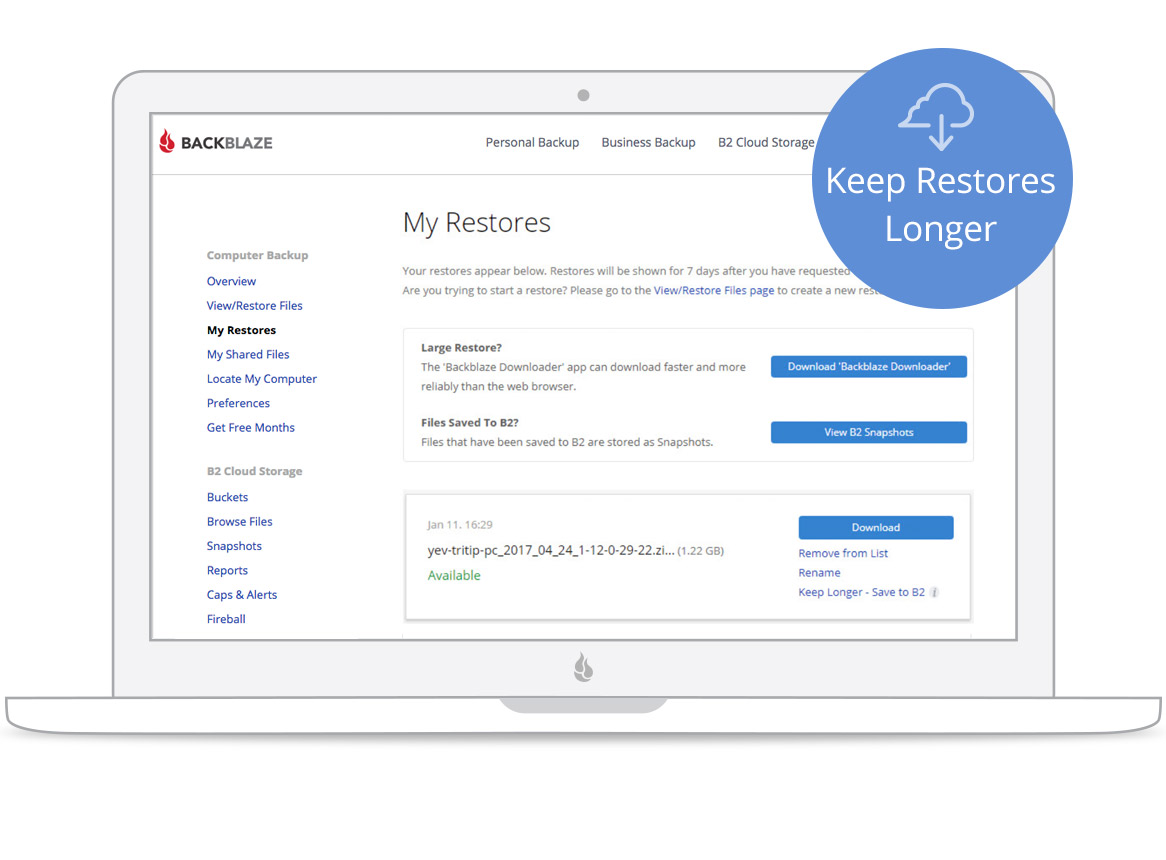 Backblaze has also made some improvements to its application for Mac and Windows.

Performance — a 50% Boost
We've increased the maximum upload threads to 30, creating speed increases up to 50% (depending on your computer and upload bandwidth). More threads allow more uploads to run in parallel thereby dramatically increasing backup speeds.

Efficiency
Logging and system resource usage have been streamlined so Backblaze continues to be nearly invisible on your computer.

Network Management
A new blocklist feature lets you choose to prevent backups from occurring while you are connected to specific Wi-Fi networks of your choosing. Backblaze will still transmit little bits of data (called heartbeats) to let it know your computer is still active, but no backups will be transmitted.





Those who use Blackblaze on mobile will also gain some enhanced features...

Increased File Download Size
You can now download larger files, but keep in mind that your phone or tablet needs to have space available to hold them!

Security Enhancements
Added support for 2FV via ToTP, biometric support, and SSO support.

Ease Of Use
Mobile apps have been made a bit more intuitive to enable faster navigation and increased speed for browsing and downloading files.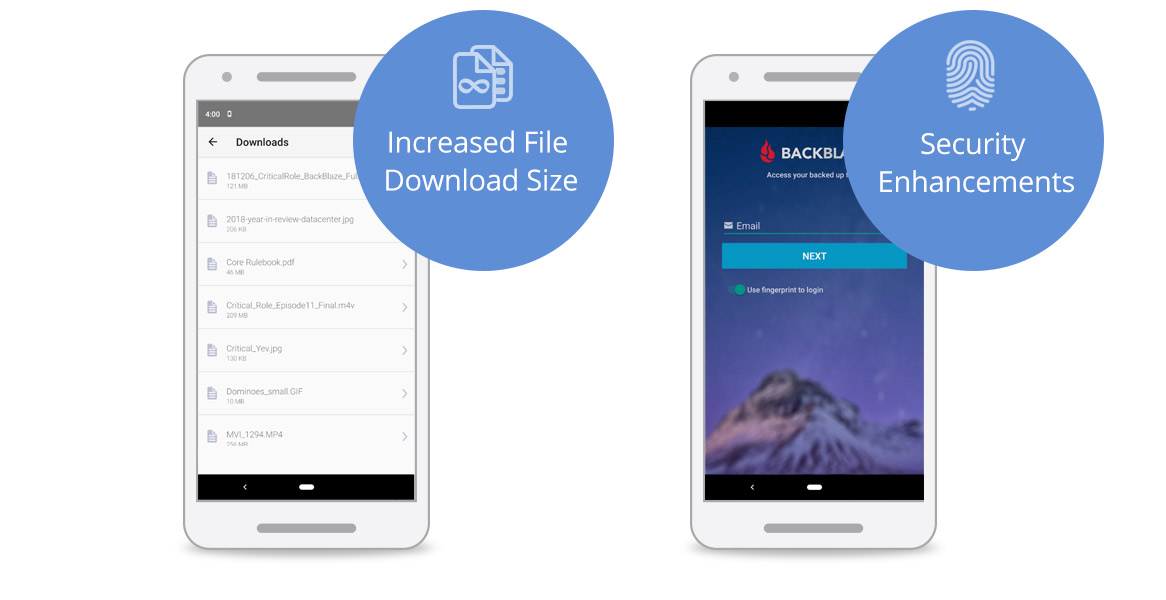 SSO Support with Google
Backblaze Groups have had SSO support for G Suite businesses for a few months, and now everyone can use this alternate sign-in method. You can enable SSO login from the My Settings page in your account.

Pricing and Availability:
Blackblaze will be slowly auto-updating users to v6.0 in the coming weeks. To update now you visit the link below! Backblaze backup costs $5/month per computer or $50/year or $95 for two years.

Read More [Update]