Satechi has released a USB-C to 3.5mm audio headphone jack adapter and a 100W USB-C charging cable.

Here's a look at the new arrivals...

USB-C to 3.5mm Audio Headphone Jack Adapter
The Satechi Aluminum Type-C to 3.5mm Headphone Jack Adapter is your ultimate mobile companion device, with USB-C Power Delivery (PD) charging and audio control support for accessibility on-the-go. Uncompromising on both style and performance, the Type-C Headphone Adapter delivers clear audio along with powerful charging, housed in a sleek aluminum enclosure. Simply connect the Type-C adapter to your USB-C smartphone, tablet or laptop for media control that travels with you.

You can purchase the adapter for $24.99 on Amazon.com.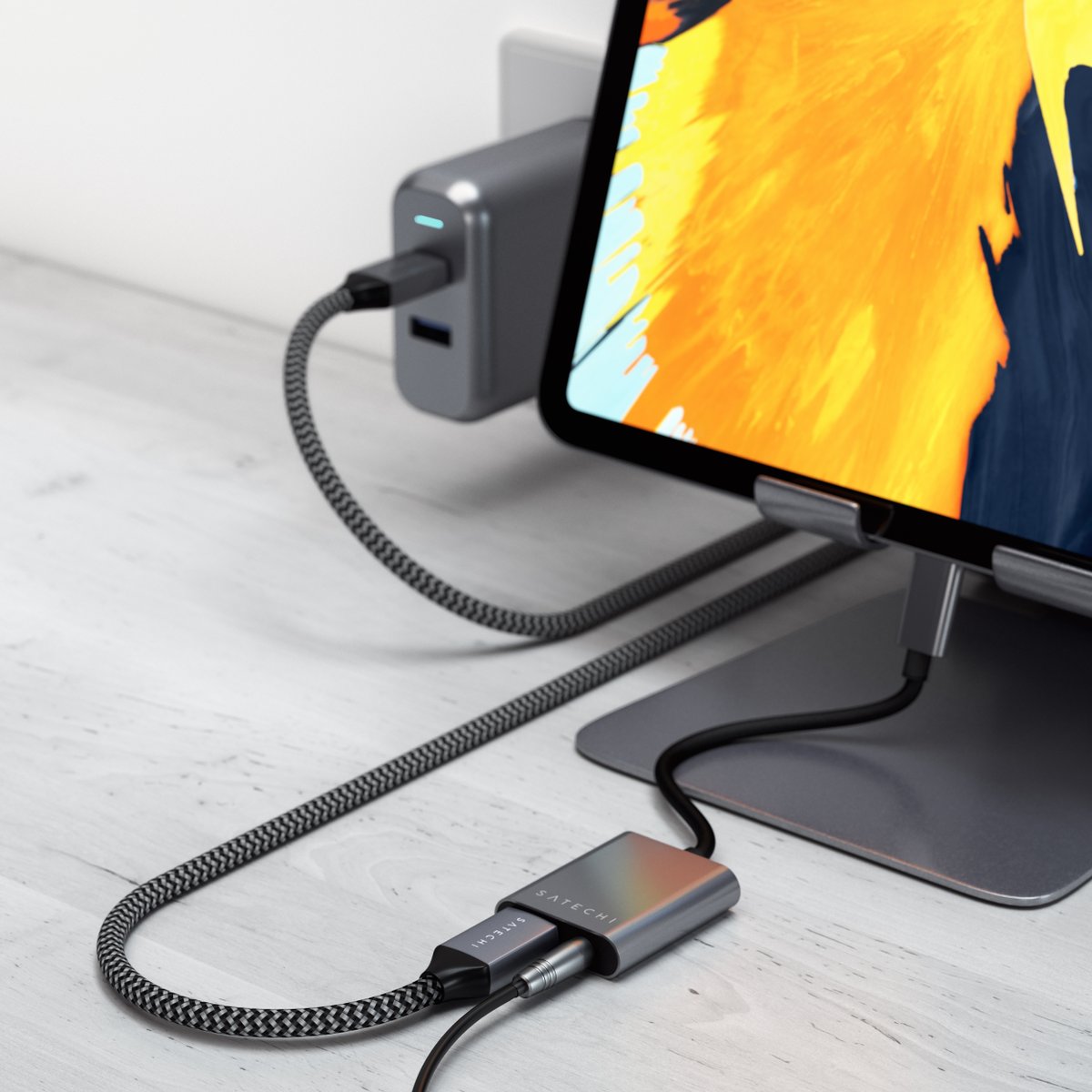 100W USB-C Charging Cable
The Satechi USB-C to USB-C Charging Cable is your high-speed charging solution for Type-C devices. Featuring reversible USB-C connectors on each side, the cable fully supports Power Delivery and data transfer between USB Type-C smartphones, tablets and laptops. Its durable, braided nylon design helps to prevent against breakage and keeps your cable tangle-free for a charge that lasts again and again. Simply, connect the cable to your USB-C device and a compatible USB-C power adapter to enjoy fast and easy charging.

The new USB-C charging cable can be purchased for $19.99 from Amazon.com.