Samsung Unveils New TV Called 'The Sero' That Rotates for Viewing Mobile Content
Posted April 29, 2019 at 3:14pm by iClarified · 7108 views
Samsung has unveiled a new TV called 'The Sero' that rotates for viewing mobile content.
The design of 'The Sero' is different from the existing TV. It has a simple, slim appearance and modern navy blue color. It also has a neat 360-degree clean design to the back. In addition, when you are not watching TV, images such as images, photos, clocks, sound walls, etc. can be displayed to create a unique interior, and the built-in microphone of the artificial intelligence platform Bixby and remote control can easily control various functions have.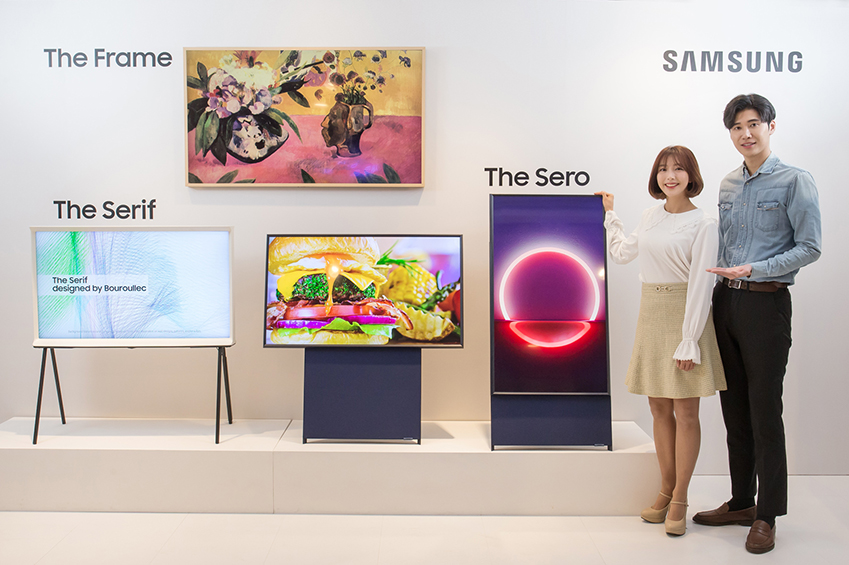 The company says 'The Sero' is targeted at millennials and can be synchronized to the screen of your mobile device via NFC mirroring.
Samsung suggests customers can use the vertical orientation to view images or shop while reading comments at the bottom of the screen. When rotated to landscape, the TV functions much like a conventional television.
It is equipped with a 4.1-channel, 60-watt high-end speaker and can be used to play various online music services such as Samsung Music, as well as music stored on smartphones.
The Sero will first be released in Korea at the end of May for 18.9 million won ($16,300) with a 43-inch display.