Instagram is informing users that the company's Direct app is shutting down.

Matt Navarra shared the announcement being sent to users on Twitter yesterday.

The Direct app is going away
In the coming month, we'll no longer be supporting the Direct app. Your conversation will automatically move over to Instagram, you don't need to do anything.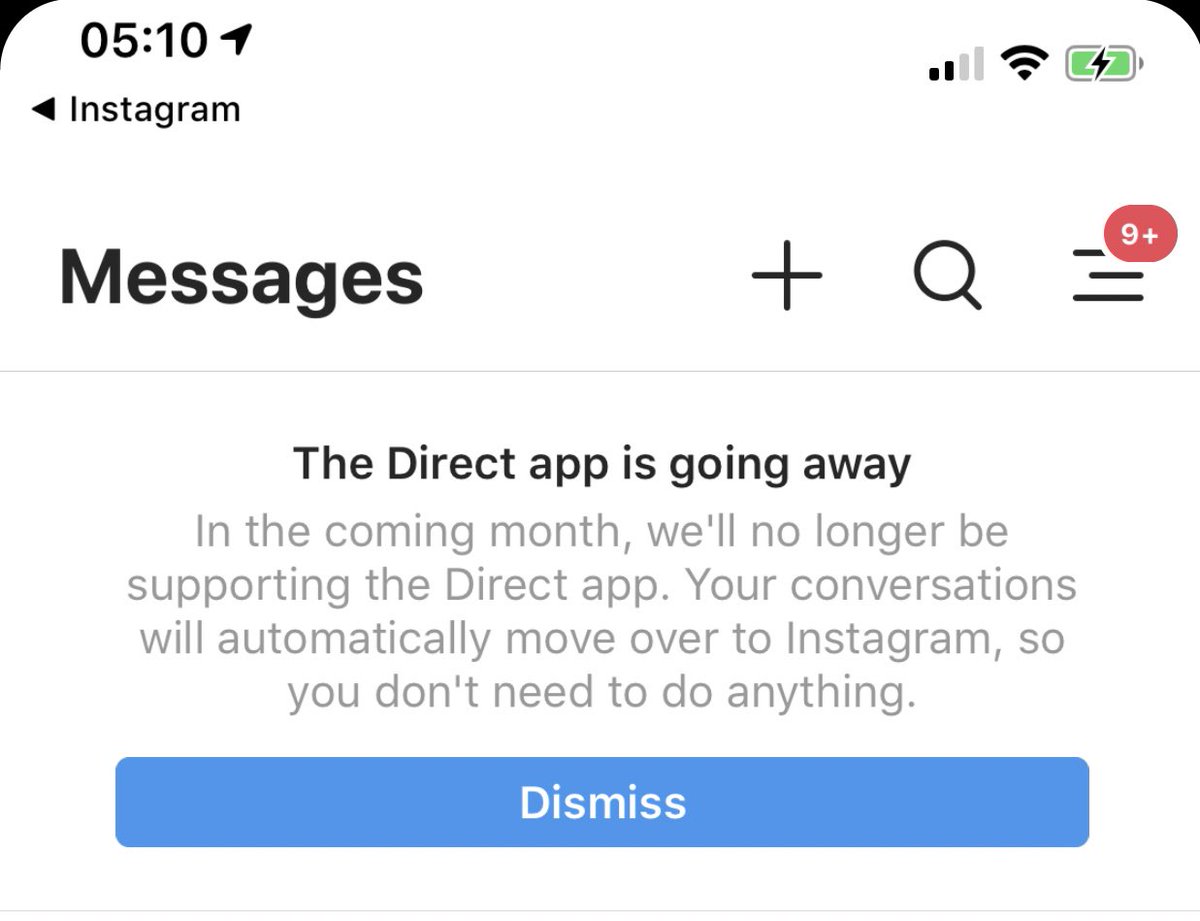 Instagram confirmed the news to TechCrunch:

"We're rolling back the test of the standalone Direct app," a spokesperson said in a statement provided to TechCrunch. "We're focused on continuing to make Instagram Direct the best place for fun conversations with your friends."

It appears that Instagram will continue developing Direct features but in the main app instead of a standalone app.

Read More