Caterpillar Customizes Your iPhone
Posted February 23, 2008 at 4:41pm by iClarified · 24234 views
Caterpillar is an unique package of little tools for your iPhone that can be installed separately from each other. Each module provides its own set of features aimed to make your use of iPhone more productive and fun. Customization, business tools, quick contacts search, system font replacement and many more.
Smart Dialer
Favorites list inside of Phone application sure is convenient, but it's not as best as it can be… with Smart Dialer calling your contact has never been easier — simply start typing the name on the numeric keypad and watch Dialer suggest a list of contacts in a snap! Smart Dialer will help you forget the frustration. Yes, we mean the letters index on your contacts list.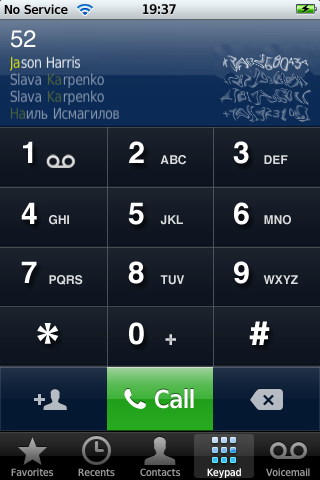 µCalendar
Quick access to your current agenda. No adding of new events, no previews for five years ahead — why make simple complicated?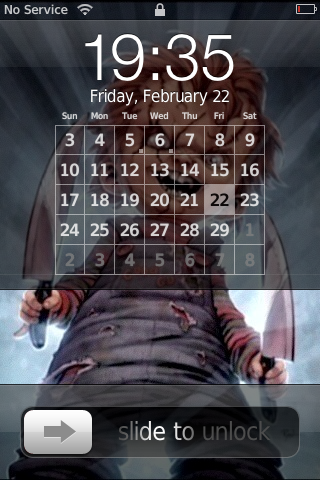 Privacy
Turn alerts off, or hide the message text on that pop-up window, or even stop any notifications whatsoever on new SMS arrival.
Reminder
Will make a sound or vibrate every few minutes if you have missed messages or calls.
System Font
You'll be able to pick exactly which font you'd like to use as your system font (and it also conveniently includes the free DejaVu font for you to use).
FaceLift
Will add the wallpaper behind your icons or remove it from the lock screen if you're the purist kind. But in the future, watch this module grow and become the ultimate tool of expressing yourself on your iPhone.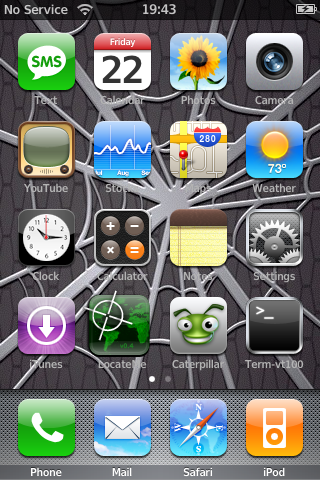 Read More