Numerous images of the new 'Sonos Move' Bluetooth speaker have been leaked ahead of its unveiling later this month. The images were shared by WinFuture.

The battery powered speaker can function as a typical Bluetooth speaker or it can be switched into Wi-Fi mode to work as part of a Sonos network.




The Sonos Move features recessed grip on the back for comfortable carrying. There's also an on/off button, a join button, and a button to switch between Bluetooth and Wi-Fi. You can charge the speaker via a USB-C cable or there's a dock that uses two contact points near the bottom of the device for charging.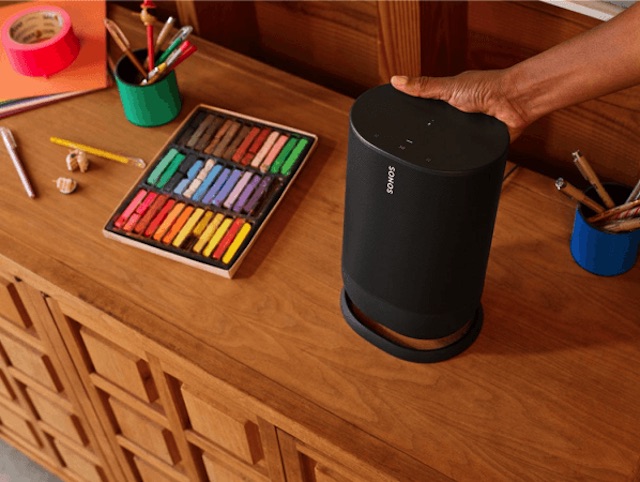 You'll find six microphones for voice recognition and buttons for controlling audio playback and volume on the top of the Move. LEDs are used to indicate connection status and charge levels.

Unfortunately, we don't know if the speaker has any water resistance for outdoor use but we'll likely learn more details about the Sonos Move, along with pricing, at Sonos' press event on August 26-27.

Please follow iClarified on Twitter, Facebook, Google+, or RSS for updates.

Read More