Photoshop for Mac Gets Dark Mode Support, Improvements to Content Aware Fill, Lens Blur, More
Posted February 19, 2020 at 4:27pm by iClarified · 5211 views
Adobe has announced several improvements to Photoshop for Mac to celebrate Photoshop's 30th birthday.
On this milestone day we celebrate the evolution that brought us here, from the first use of Photoshop (before Photoshop 1.0) to create visual effects for James Cameron's movie, The Abyss … to the invention of the healing brush in Photoshop CS2 … to the wizardry of Content-Aware Fill … and all the amazing innovation in between.
Content-Aware Fill Workspace Improvements
Now you can make multiple selections and apply multiple fills without leaving the workspace. Use the new "apply" button to iterate your fills before committing. Click "OK" only when you are finished. In this release we've addressed a big customer request to sample all layers in the CAF workspace. These workflow enhancements are designed to reduce clicks, give you more control, and speed you to great results.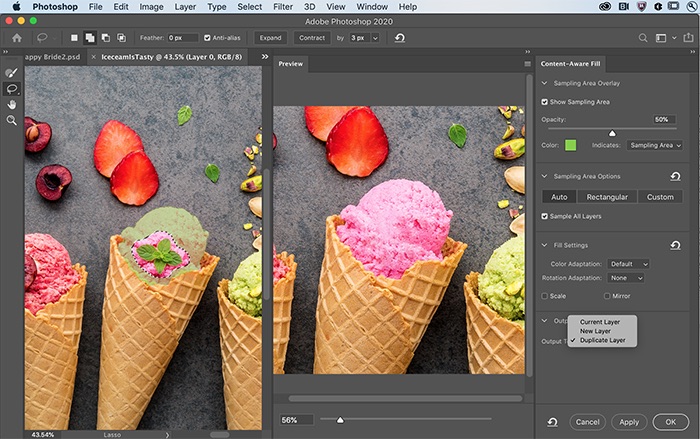 Lens Blur Improvements
We've improved the output quality and performance of Lens Blur and put it on the GPU. This significantly improves the overall realism, including the sharpness and edges when using Lens Blur to synthetically blur the foreground, background or even the middle of an image. The feature also now delivers more colorful bokeh via the specular highlights. This produces more realistic and pleasing results.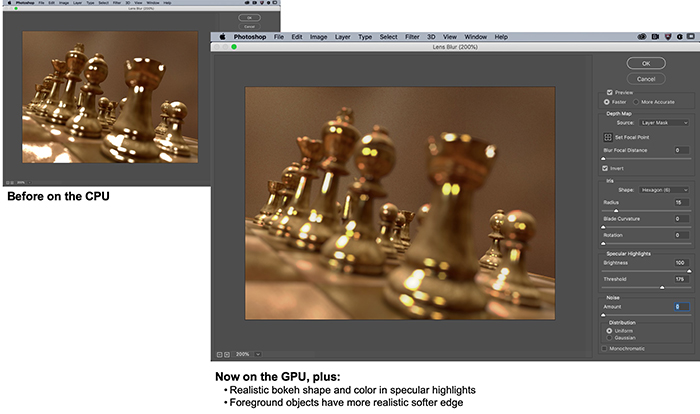 Mac OS Dark UI support
Dark UI has been one of the more popular features of the Catalina Mac OS. Photoshop now supports the new dark mode. System dialogs like File>Open and File>Save now match the settings of your Mac OS.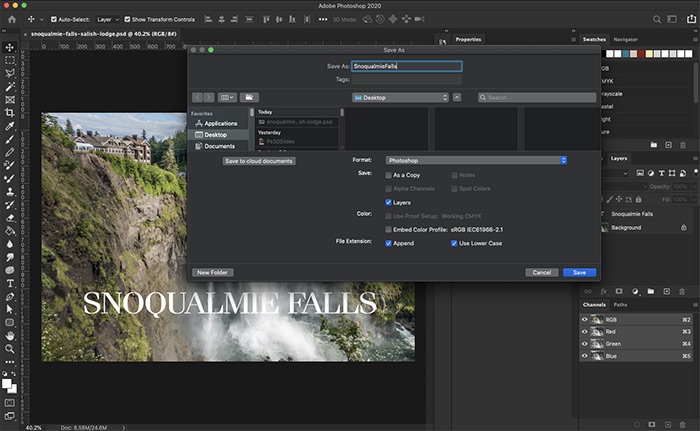 Performance Improvements
You'll discover some key performance improvements with a more buttery and seamless mousing experience. Clicking interactions like panning and zooming will feel smoother and more responsive. You'll notice the biggest boosts on larger documents and when using the hand tool to zip around the canvas.
You can download Photoshop for desktop at the link below!
Download