A battery that could headed be for the Apple Watch Series 6 has been spotted in the Korea Testing and Research Institute certification database. The listing was found by Twitter user @yabhishekhd.

Although, Yadav suggests that perhaps the battery could be for an AirPods case, it's actually very similar in size and shape to the batteries found in Apple's smartwatch.

Apple A2327 Having 303mAh Battery Appears On Korean Certification.
May Be Upcoming Apple Earpods Charging Case.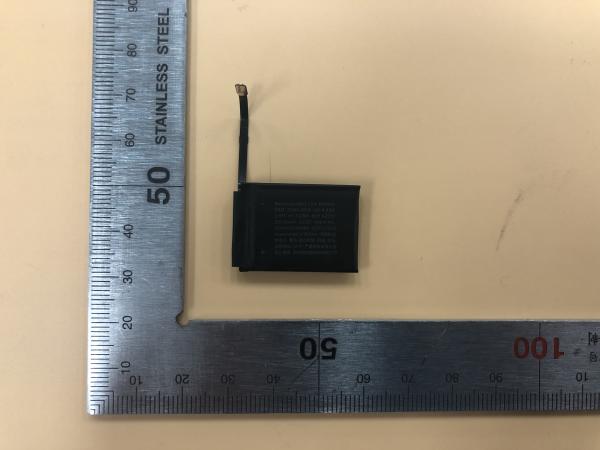 The 1.17Wh battery has a capacity of 303.8mAh. Compare that to the battery for the Apple Watch Series 5 which is 296mAh and visually identical.

The slight bump in capacity won't make much of a difference in battery life but it could offset new features like the rumored blood oxygen sensor.

Apple is expected to unveil its new Apple Watch alongside new iPhones this fall. Please download the iClarified app or follow iClarified on Twitter, Facebook, YouTube, and RSS for updates.

Read More [via MacRumors]