New Eero 6 and Eero Pro 6 Mesh Wi-Fi Systems Support Faster Wi-Fi 6 Technology
Posted September 25, 2020 at 3:35pm by iClarified · 7442 views
Amazon has announced the launch of new
eero 6
and
eero Pro 6
mesh wifi systems that feature support for the latest generation Wi-Fi 6 technology.
Getting fast, reliable coverage throughout your home is easy with the eero 6 series, which offers Wi-Fi 6 coverage for more than 75 devices simultaneously. Featuring a built-in Zigbee smart home hub, the eero 6 series connects compatible devices on your network so you don't need a separate Zigbee hub. Plus, eero Pro 6 and eero 6 work with your existing internet service, and are backward compatible with all eero generations, making it easy to expand or upgrade your network.
"Customers need reliable home wifi now more than ever. Many of us are working from home, helping kids with online learning, keeping in touch with friends and family, and streaming and gaming in 4K—often at the same time," said Nick Weaver, Co-Founder and CEO of eero. "The eero 6 series is the fastest eero series yet, giving our customers the speed and reliability of Wi-Fi 6 at an affordable price."
You can mix and match eero devices to create a custom system that's right for your home. New options include:
●
eero Pro 6
: Perfect for homes with Gigabit internet connections, a single eero Pro 6 is a tri-band, high-performance mesh Wi-Fi 6 router with two Ethernet ports and a built-in Zigbee smart home hub. A single eero Pro 6 covers up to 2,000 square feet. An eero Pro 6 two-pack includes two eero Pro 6 routers, covering up to 3,500 square feet. An eero Pro 6 three-pack includes three eero Pro 6 routers that connect wired or wirelessly to cover up to 6,000 square feet.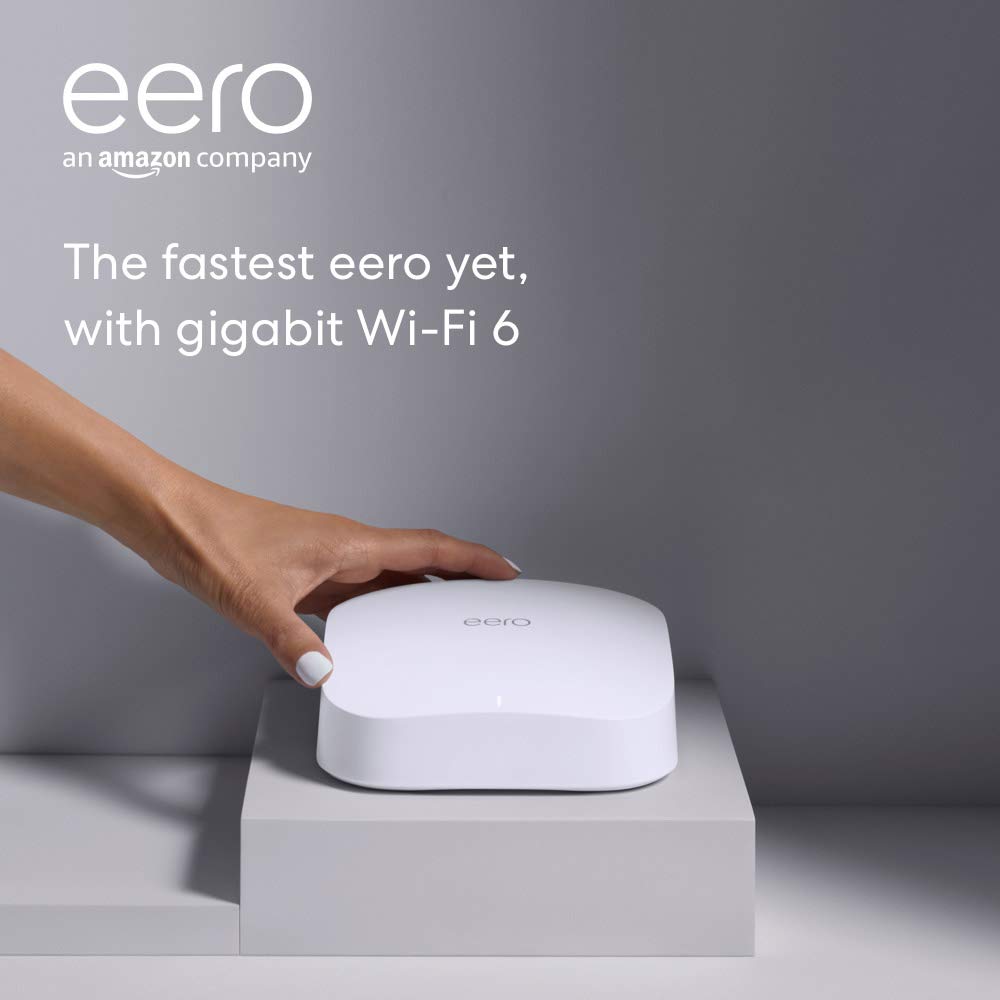 ●
eero 6
: Designed for homes with internet connections up to 500 Mbps, a single eero 6 is a dual-band mesh Wi-Fi 6 router with two Ethernet ports and a built-in Zigbee smart home hub. A single eero 6 covers up to 1,500 square feet. An eero 6 two-pack covers up to 3,000 square feet and includes an eero 6 mesh router and the all-new eero 6 mesh wifi extender. An eero 6 three-pack, which provides up to 5,000 square feet of coverage, includes an eero 6 and two eero 6 mesh wifi extenders.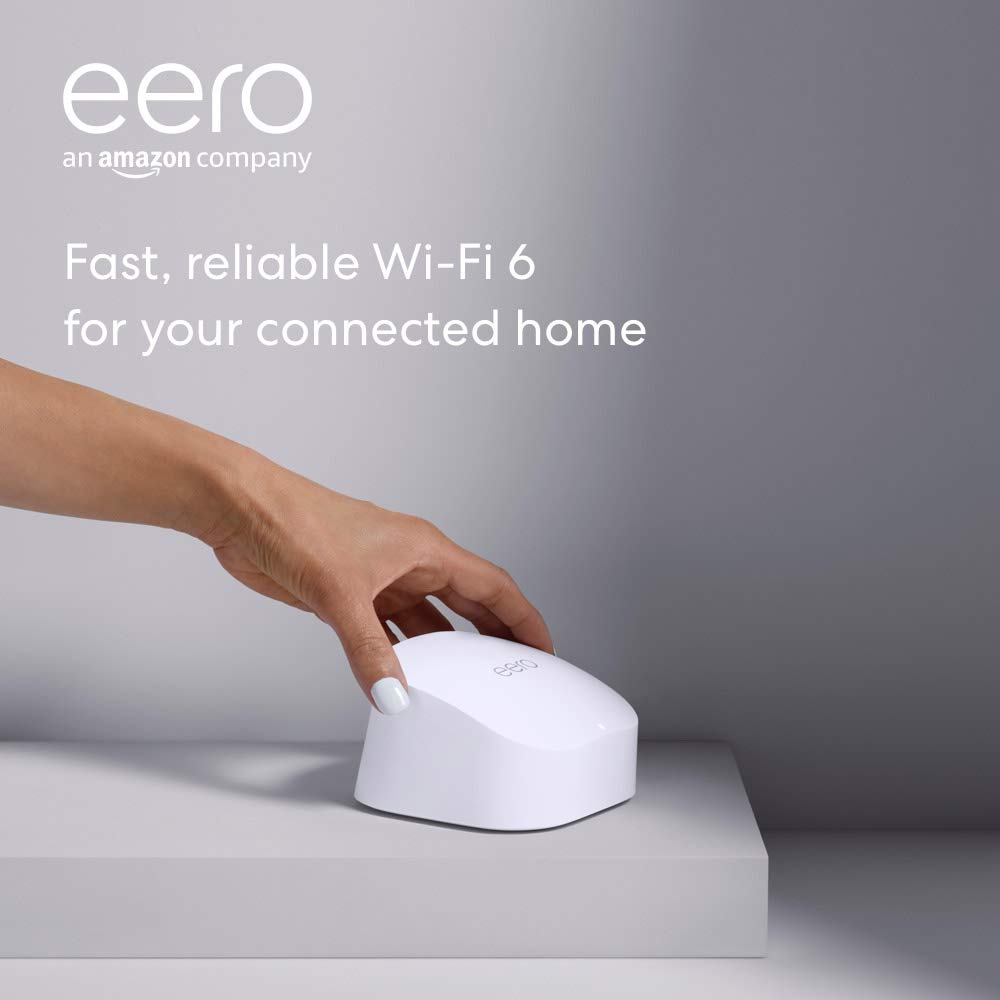 All eero devices use TrueMesh technology to intelligently route network traffic to avoid congestion, buffering, and drop-offs so customers can stream in 4K, play games, and video conference with ease.
Pricing and Availability:
The eero 6 family of devices is available for pre-order starting today.
●
eero Pro 6
: $229 (one-pack), $399 (two-pack), $599 (three-pack)
●
eero 6
: $129 (one-pack), $199 (two-pack), $279 (three-pack)
● eero Secure or eero Secure+: $2.99 per month or $9.99 per month
Read More