The Halide Mark II camera app is now available for the iPad.

This is big. Really big.
Bigger than any iPhone…
Meet Halide for iPad!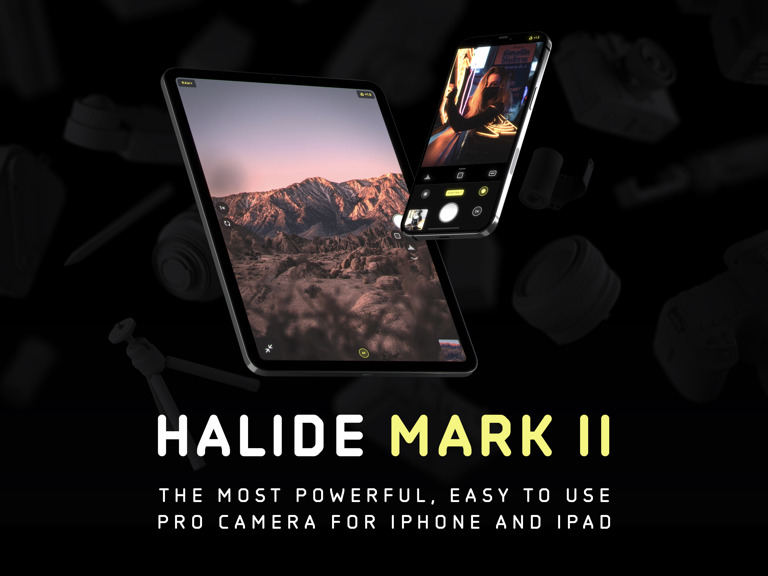 What's New In This Version:
When we set out to build the the best camera for iPad, we knew we had to do it right. Halide for iPad is much more than the best iPhone pro camera app on a bigger screen— we've rethought Halide from the ground-up to take full advantage of the new form factor.

Because the iPad is a two-handed device, we've placed critical controls on the left and right edges, so you can tap with your thumbs without losing your grip. The new Honeycomb interface gives you controls right next to the shutter button — every powerful feature of Halide is just as easy to reach as they are on the iPhone.

In fully manual mode, the ISO and Shutter Speed dials sit on opposite ends, and you can even control both dials simultaneously.

We found when placing buttons on one side of an iPad, the UI was suddenly biased toward left or right handed people. To solve this, we're excited to say Halide is first ambidextrous camera for iPad! You can toggle your hand-preference in "Advanced Settings," or by long pressing the Settings icon in the Honeycomb. Southpaws, rejoice.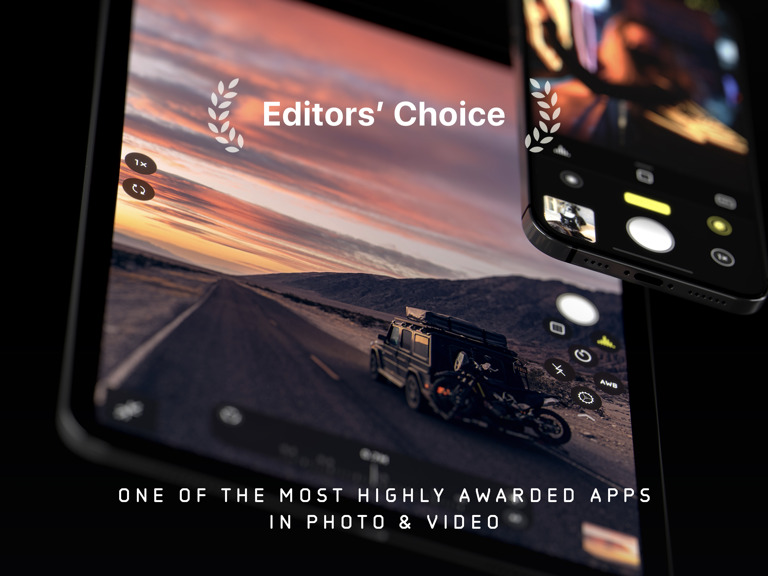 That's just the beginning of our beautiful new iPad interface. Massive full-size photo review, with metadata? Check. Instant RAW on the big screen? Yep. Effortless depth modes and lens switchers under your second hand? It's all there.

iPad includes unique features, designed for its large screen and unique qualities. You might have felt that composing shots on a giant screen is a bit… odd. Very often you'll look at the photo later, on an iPhone or at a smaller size, only to have it "read" differently. Not to mention, due to the similar shape of the iPad and its camera sensor, any camera app often puts its controls right on top of the image you're trying to compose.




That's why Halide on iPad has a feature called Pro View. Tap the shrinking icon in the bottom left, and the viewfinder instantly scales down to a smaller size to judge composition. This gives full breathing room for Halide's powerful pro tools like the color waveform and histogram, manual focus or even manual shutter and ISO controls. None of the interface now covers your image, and you can preview your composition at a smaller size. We quickly found that this can be a near essential tool for photography on iPad.

We have a ton of great new features, but there's a limit on what we can fit into release notes. We hope you enjoy discovering all the little touches that went into this update. Maybe there's even a new icon in there? Oops, we said too much. We can't wait for you to discover all we packed into this update.

If you have any feedback or bug reports, you can always email us at support@lux.camera. If you enjoy this update, consider leaving a review, as they go a long way. Finally, we'd love to see what you do with your iPad (or iPhone!). Tag your photos #ShotWithHalide and #ShotOniPad for a chance to be featured!

But one warning: if we catch you shooting any concert photos on an iPad, you're blocked.

You can download Halide Mark II - Pro Camera from the App Store for free.

Download