Belkin Launches New MagSafe Car Vent Mount for iPhone 12
Posted August 27, 2021 at 6:21pm by iClarified · 8909 views
Belkin has launched a new MagSafe car vent mount for the iPhone 12.
A convenient and easy to use magnetic car mount for your new iPhone 12 series device. Just hold your phone to the mount for a secure connection. A sturdy base and vent clip keep the mount in place while the powerful magnet inside keeps your iPhone 12 device safely mounted through all the road's bumps and turns. A ball joint allows you to start your playlist in portrait and flip to landscape for navigation with just the twist of your wrist. When the trip gets long, plugging in is easy with intuitive cable management that keeps your charging cable* cleanly out of the way while still within reach. Our Magnetic Car Vent Mount is compatible with official MagSafe cases, so there's no need to remove your Magsafe Official case to connect.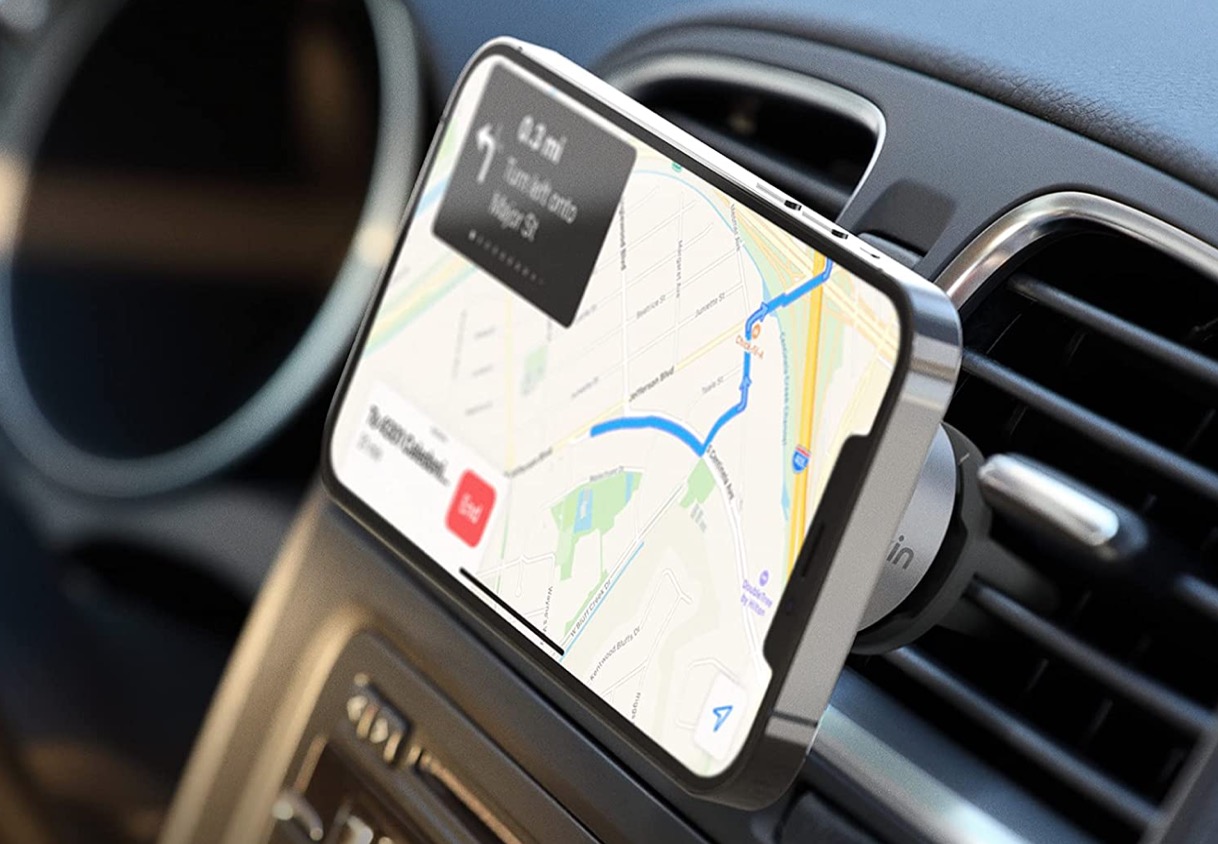 Features:
● Seamless one-hand car vent mount, just get in and go with magnetic connection
● MagSafe compatible magnet keeps your phone secure through all the road's bumps and bends
● View in portrait and landscape for optimized access to your playlist and navigation tools
● Slim, smart design complements your new iPhone with MagSafe while cable management keeps your cable accessible for charging on the road
● Compatible with official MagSafe cases
You can purchase the new mount from the link below for $39.99.
Read More