Anker has unveiled a new line of MagSafe accessories for the iPhone dubbed MagGo.

Snap. Charge. Go. Presenting the Anker MagGo Magnetic Charging Line Up.



Check out the new chargers and mounts below...


Anker 622 Magnetic Battery (MagGo) - $59.99
The magnetic portable charger holds your iPhone 13/12 in place while charging and combines it with a kickstand that can unfold to function as a phone stand.





Anker 637 Magnetic Charging Station (MagGo) - $99.99
A built-in magnetic charging pad, 2 USB-C ports, 2 USB-A ports, and 3 AC outlets make powering up your entire desktop a breeze.





Anker 633 Magnetic Wireless Charger (MagGo) - Coming Soon
Seamlessly slide out the slim 5,000 mAh portable charger and get up to 17 hours of extended use. When the battery runs low, snap it back onto the charging station for an instant recharge.





Anker 623 Magnetic Battery (MagGo) - $79.99
Supports simultaneous wireless charging of your iPhone 13/12 and earbuds in a single place. Time to get rid of those messy cables!





Anker 610 Magnetic Phone Grip (MagGo) - $15.99
Works flawlessly as a grip on-the-go or a handy kickstand if you'd like to set it on a desk to scroll, watch, or chat.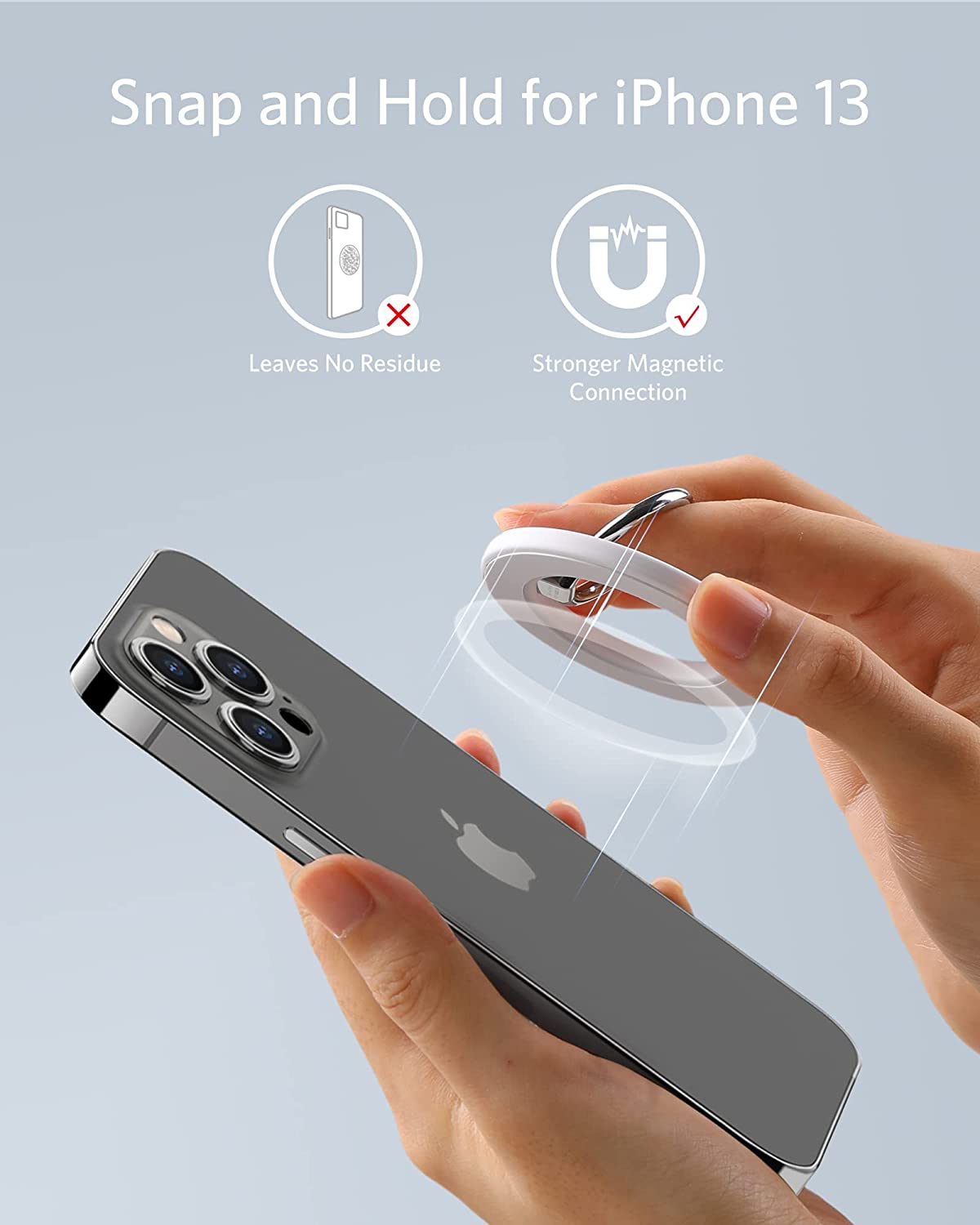 Anker 613 Magnetic Wireless Charger (MagGo) - $69.99
Get in, snap on, and drive away with a magnetic mount that lets you set your device in place without slowing you down.