Steve Jobs Broke Up With Google CEO Eric Schmidt on a Desert Road Payphone
Posted March 22, 2010 at 5:30pm by iClarified · 10649 views
Steve Jobs broke up with Google CEO Eric Schmidt on a payphone along a lonesome desert road, 45 minutes from Burning Man, with only his mistress Kate Bohner near his side.
Gawker details the events as told to them by a close friend of Bohner's, who spoke about the undoing of several of Schmidt's close relationships.
-----
Schmidt's mobile phone rang on the highway between Reno and Burning Man's movable city in Black Rock Desert. It was Jobs, angry. The call then dropped; bad signal, middle of nowhere. The disconnect couldn't be blamed on a flaky iPhone connection: Schmidt had long ago given up on the Apple handset because he couldn't stand the on-screen keyboard. His wife had tested a prototype, but didn't care to keep it. Schmidt, we're told, ended up giving his iPhone to Bohner as a gift.
Schmidt located a convenience store and used a pay phone to call Jobs back. The Apple CEO "shouted" at Schmidt and "railed" at him, furious about his smartphone plans and duplicity, said our source. After all, Schmidt sat on Apple's board and was supposed to be a partner on the iPhone, providing internet services like maps.
Schmidt, enduring the abuse, visibly lost his composure; his face went "weird," said our source.
"Steve was very, very upset," Schmidt is said to have later told his companion Bohner. "My God, he was so angry."
-----
To get a full account of the story and learn more about how Schmidt lost his relationship with his mistress, his partner, and Steve Jobs, hit the link below...
Read More
[
via 9to5Mac
]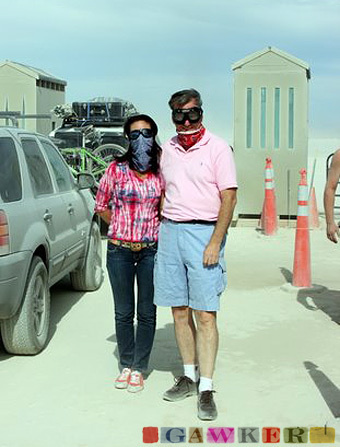 [Schmidt and his Mistress]