Adobe Photoshop for iPad has been updated with Smudge and Sponge tools, slider improvements, tool tips, and more.
Photoshop on the iPad delivers core tools designed for Apple Pencil and touch. Get inspired and learn tips and tricks in our new inspiration gallery. Our guided tours and coach marks will help you get familiar with the UI, which has been designed for touch and the power of the Apple Pencil. Easily share with collaborators for commenting. We're releasing new product features every month, so check out the "What's new" page in the app to see what's coming next, suggest features, and help us build the Photoshop experience you want.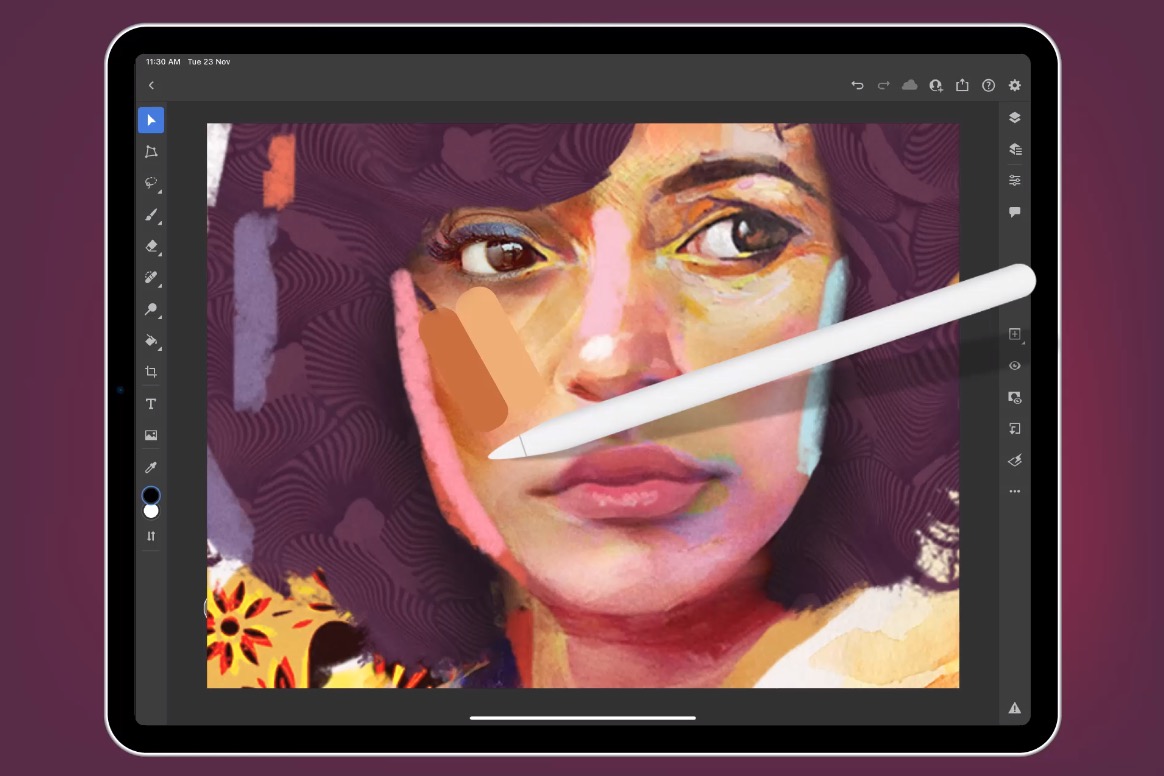 What's New In This Version:
● Smudge tool: Add more fun to your day with the Smudge tool! Mix and blend your work with a smudge effect that simulates painting in real life.
● Sponge tool: Make your images pop and shine with control and precision. The Sponge tool soaks up or squeezes out color with a simple brush stroke.
● Added tool tips for each icon when using a mouse/trackpad cursor, in order to show the name of each tool
● New improvements to the sliders for Camera Raw which add more precision and a double-tap-to-reset function
● Fixed a few bugs that would cause the application to crash
You can download Adobe Photoshop from the App Store for free.
Download