Xiaomi Unveils Wireless AR Smart Glasses
Posted February 28, 2023 at 2:29am by iClarified · 11139 views
At Mobile World Congress 2023, Xiaomi showed off its new wireless AR glasses prototype, dubbed 'Xiaomi Wireless AR Glass Discovery Edition'.
The glasses weigh in at 126g and use interconnection buses to achieve a high-speed data connection to your smartphone. Built on the Snapdragon XR2 Gen 1 Platform, they offer wireless latency of as a little as 3ms to your smartphone, and a wireless connection with full link latency as low as 50ms.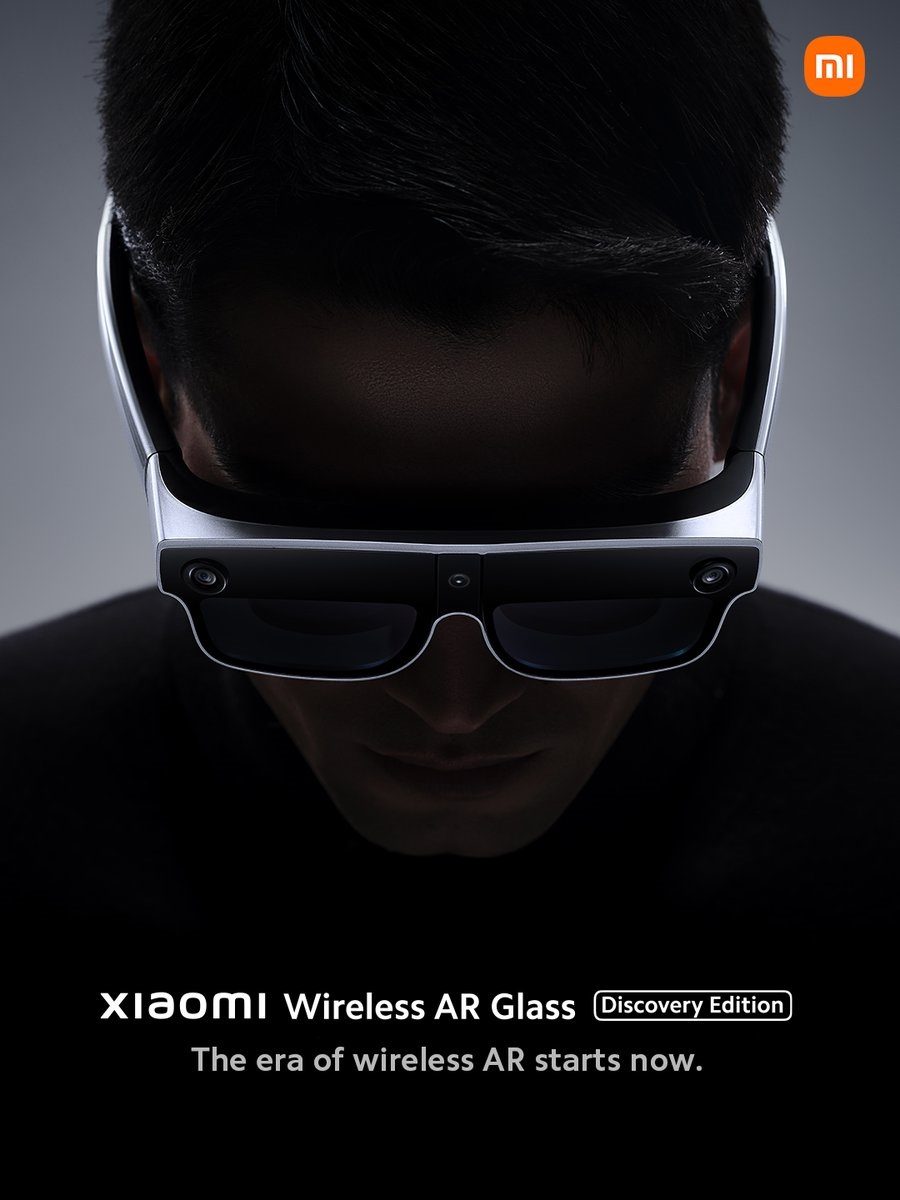 Xiaomi says it used magnesium-lithium alloy, carbon fiber parts, and a self-developed silicon-oxygen anode battery to produce a lightweight design that is calibrated to take into account center of gravity, leg spacing, angle, nose rest, and other factors. The glasses are among the first to feature a near retina display.
As with high-end display concepts, there exists a "critical value" quality threshold for AR glasses. When angular resolution or PPD (pixels per degree) approaches 60, the human eye cannot distinguish granularity. The PPD of the Xiaomi Wireless AR Glasses is 58, which is the industry-leading closest to meeting this quality specification. Leveraging a free-form optical module that comprises a pair of MicroOLED screens, Xiaomi Wireless AR Glass also comes with free-form light-guiding prisms to achieve a clear picture display. These free-form prisms are capable of performing complex light refraction in a limited volume. The content displayed on the screen is reflected by three surfaces within the light-guiding prisms, resulting in a final presentation in front of the user's eyes.
The AR glasses have a to-eye brightness of up to 1200nits and offer electrochromic lenses that can adapt to different lighting conditions. These lenses enable a blackout mode that offers an immersive experience when viewing content, while the transparent mode produces a more vivid AR experience to blend reality and virtual elements.
To enable gesture control, Xiaomi utilizes the joints of the user's inner fingers as the gesture recognition area. The directional is oriented from the second joint of the middle finger, with the second joint of the index finger representing the upward direction. When combined with the surrounding areas, this forms a four-way directional key for basic movement operations. In addition, the 12 knuckles function similarly to the Chinese nine-key input method, allowing for text input through thumb tapping in the finger area. The thumb sliding on the index finger is used to enter and exit applications.
Check out the promo and hand-on videos below for more details...