Hipstamatic Camera App Relaunches With Social Network
Posted March 23, 2023 at 4:54pm by iClarified · 2046 views
The classic Hipstamatic camera app has been relaunched with its own social network.
Hipstamatic brings all the joy, quirk, and randomness of analog film photography to your iPhone. Now, bring your friends along and share photos like it's 2009.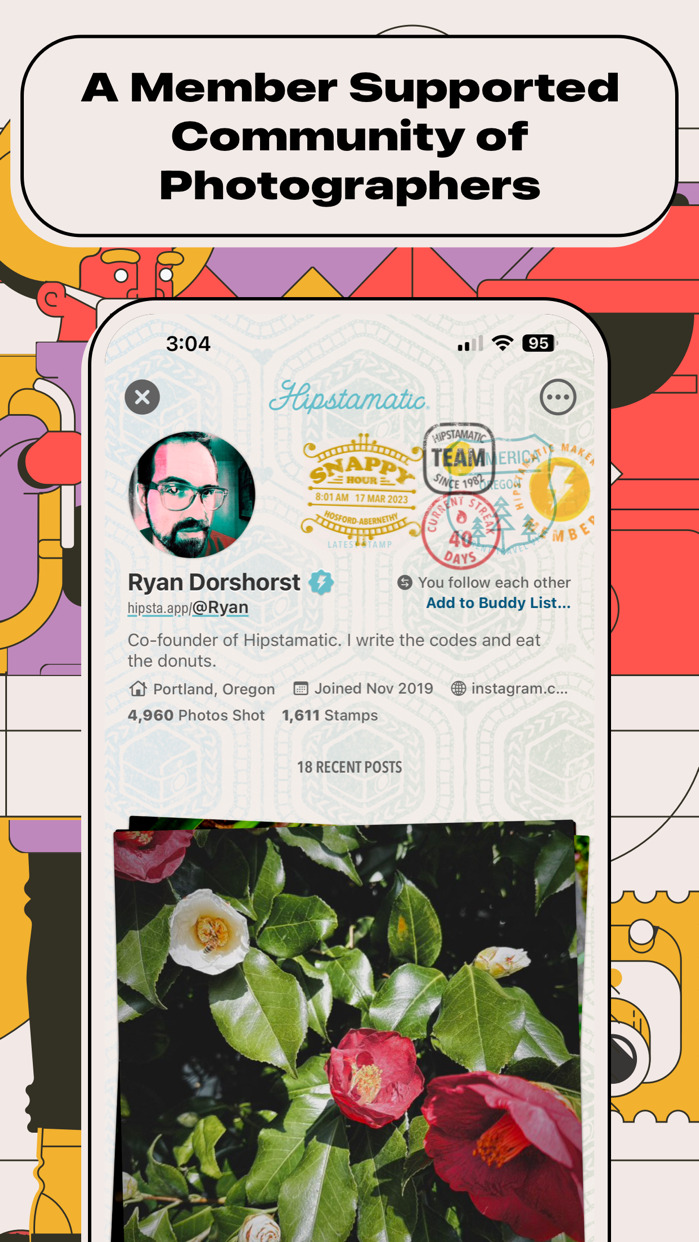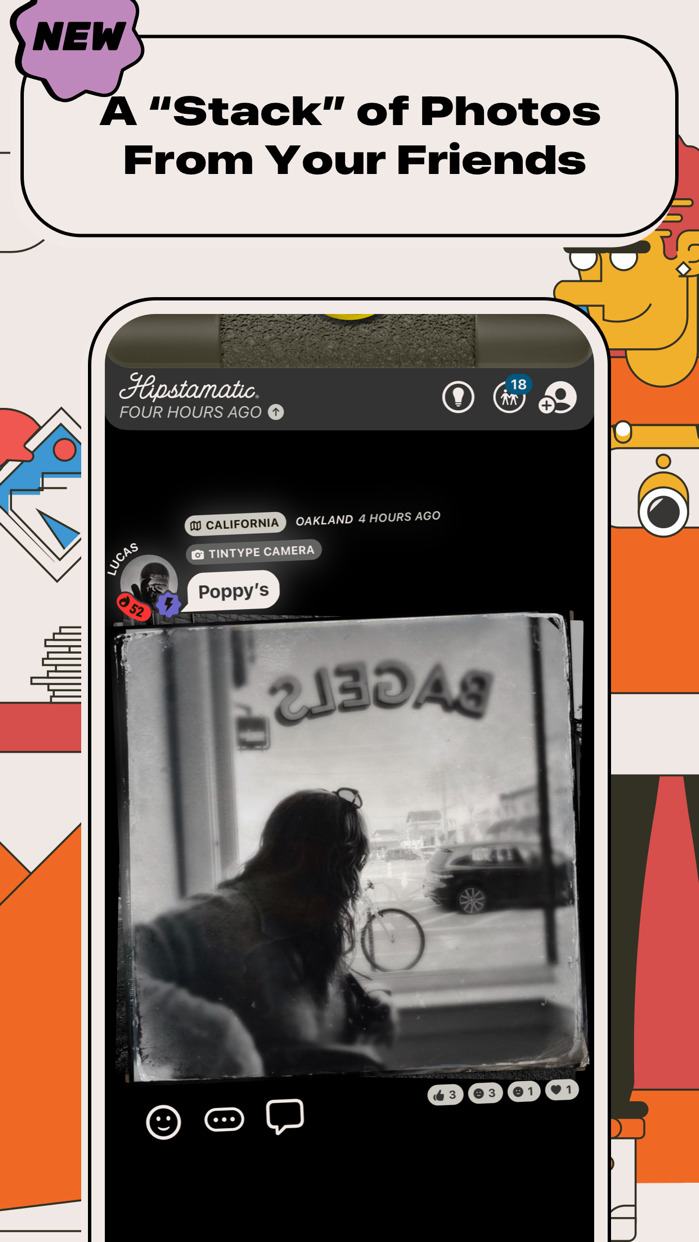 CREATE YOUR ANALOG PROFILE
● Start your photo passport and earn stamps as you shoot photos
● Keep your photo streak going
● Show off your latest shots
JUST PHOTOS AND FRIENDS
● A chronological feed of the latest photos from up to 99 people that you follow
● Keep it ephemeral and fun: photos you post disappear after 30 days
● Give "Kudos Stamps" to the photos you love, and even create custom stamps with your own message
SPRINKLES OF ANALOG JOY THROUGHOUT
● Your Passport contains all the stamps you've earned on your Hipstamatic journey
● A retro Camera Bag full of fun different cameras to explore, including signature Hipstamatic rigs such as TinType, Instant Camera, and Classic Toy
● Full catalog of over 200 lenses and films for limitless Darkroom Editing
MEMBER-SUPPORTED, AD-FREE
● Enjoy the basic features for free, and when you are ready join the Hipstamatic Makers Club to unlock even more
● Fully supported by our Members means no VC funding, no advertisers, no tracking
● Founded in 2009, Hipstamatic has been keeping digital photography analog for over 10 years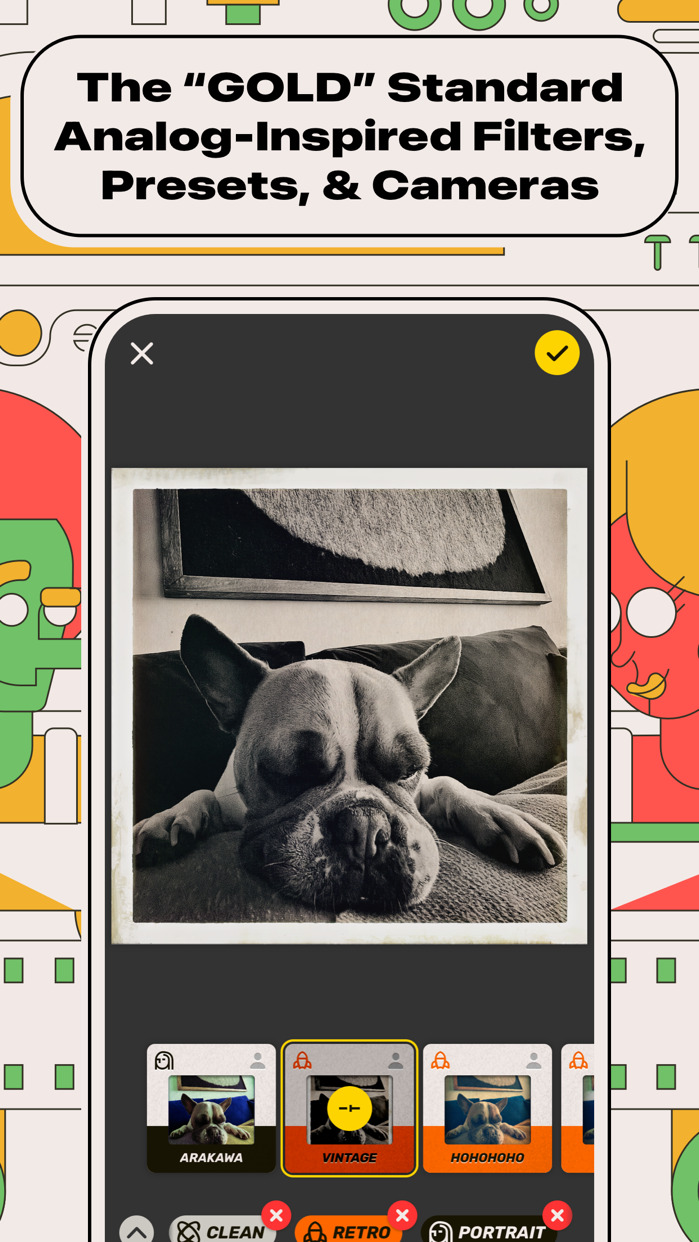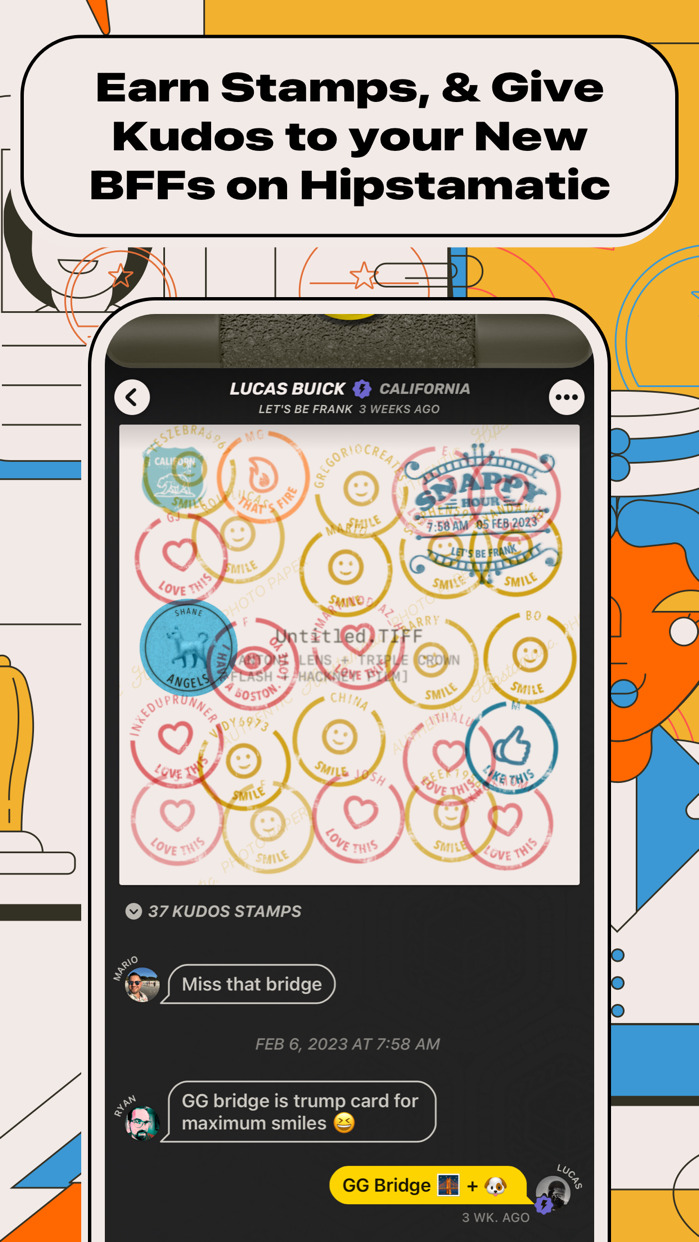 What's New In This Version:
● BIG NEWS: Hipstamatic now has its own social network. It's time to photo-share like it's 2009 again. No ads, no videos, no algorithm, just square photos and a feed of images from the friends you follow. That's it.
● Set up your Hipstamatic Profile and claim your @handle
● Post photos that are visible for 30 days
● Give custom kudos stamps and stickers to the photos you love
● Start a photo streak, share the everyday, and take more photos!
You can download Hipstamatic from the App Store.
Download