Anker Debuts New 'Prime Series' High Speed Chargers and Power Banks
Posted August 1, 2023 at 3:02pm by iClarified · 6396 views
Anker has debuted a new generation of 'Prime Series' high-speed, multi-port chargers developed to leverage the full benefits of Gallium Nitride (GaN) technology.
The Anker Prime lineup features the 240-watt charger for high-performance laptops and the 250-watt power bank (also available in two lower watt models) with an optional 100-watt charging base. The compact charging base enables users to wirelessly charge their power bank, and also doubles as a standalone charger. In addition, the Anker Prime series includes a 100-watt charger and 67-watt charger, as well as a sleek and powerful 6-in-1 charging station, ideal for maintaining an uncluttered workspace.
"When you are on the road with a phone, a tablet, a smartwatch, headphones, and a laptop - how often have you had to make a choice about which product to keep powered on?" asks Steven Yang, CEO of Anker. "At Anker, we understand these dilemmas and are dedicated to providing solutions that empower our customers to stay connected without compromise. Our latest Anker Prime Series has taken a leap forward in delivering charging accessories that not only charge everything faster but also cater to the growing demands of today's diverse devices. With the Anker Prime Series, Anker continues its mission to charge everything, anywhere, faster and all at once; empowering users with unrivaled power, portability, and performance."
Anker Prime 240-watt GaN Desktop Charger
The 240-watt desktop charger marks Anker's most powerful USB-C charger to date. This multi-port charging hub, offering three USB-C ports and one USB-A, can charge two MacBook Pros, an iPhone, and an iPad simultaneously at high speed. Yet, it is only slightly larger than the original single-port 140-watt laptop charger, while hosting four high-speed charging ports. The Anker Prime 240-Watt Desktop Charger showcases a notable milestone towards eliminating the need for proprietary, bulky laptop chargers, leaving no device wanting for power.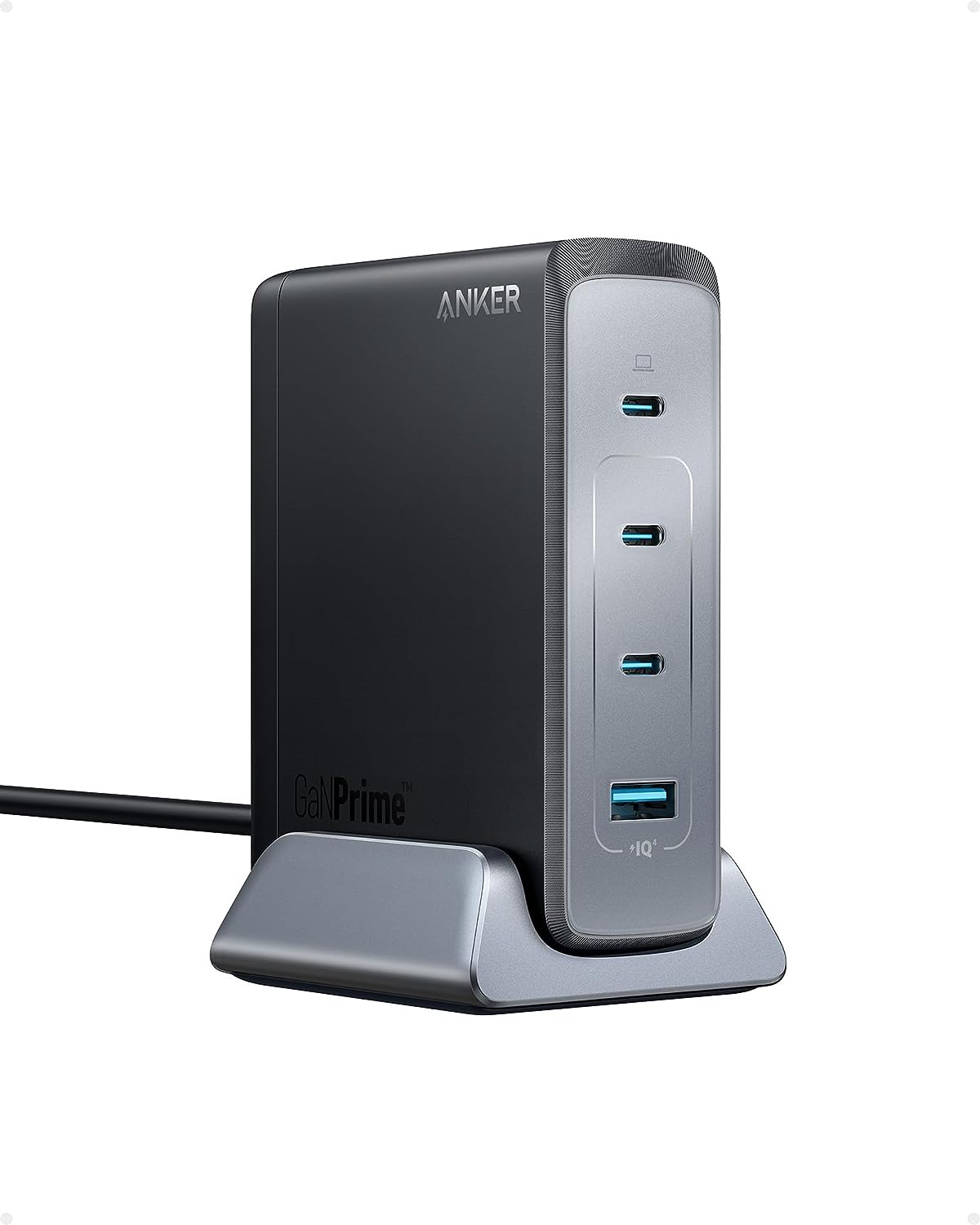 Anker Prime 250-watt Power Bank
This ultra high-capacity power bank delivers more than 27,000 mAh capacity and 250 watts of simultaneous power output, capable of charging an iPhone 14 almost five times or a Samsung S23 Ultra almost four times on a single charge. Paired with the Anker app, this power bank optimizes charging, monitors charging status with a display screen, and if the device goes missing at the home or office, the user can locate it using Bluetooth. Additionally, the Anker Prime power bank is compatible with a wireless charging base that makes it easier than ever to keep the power bank charged and ready to go at a minute's notice. The Anker Prime power bank is also available in two lower wattage models (200W and 130W).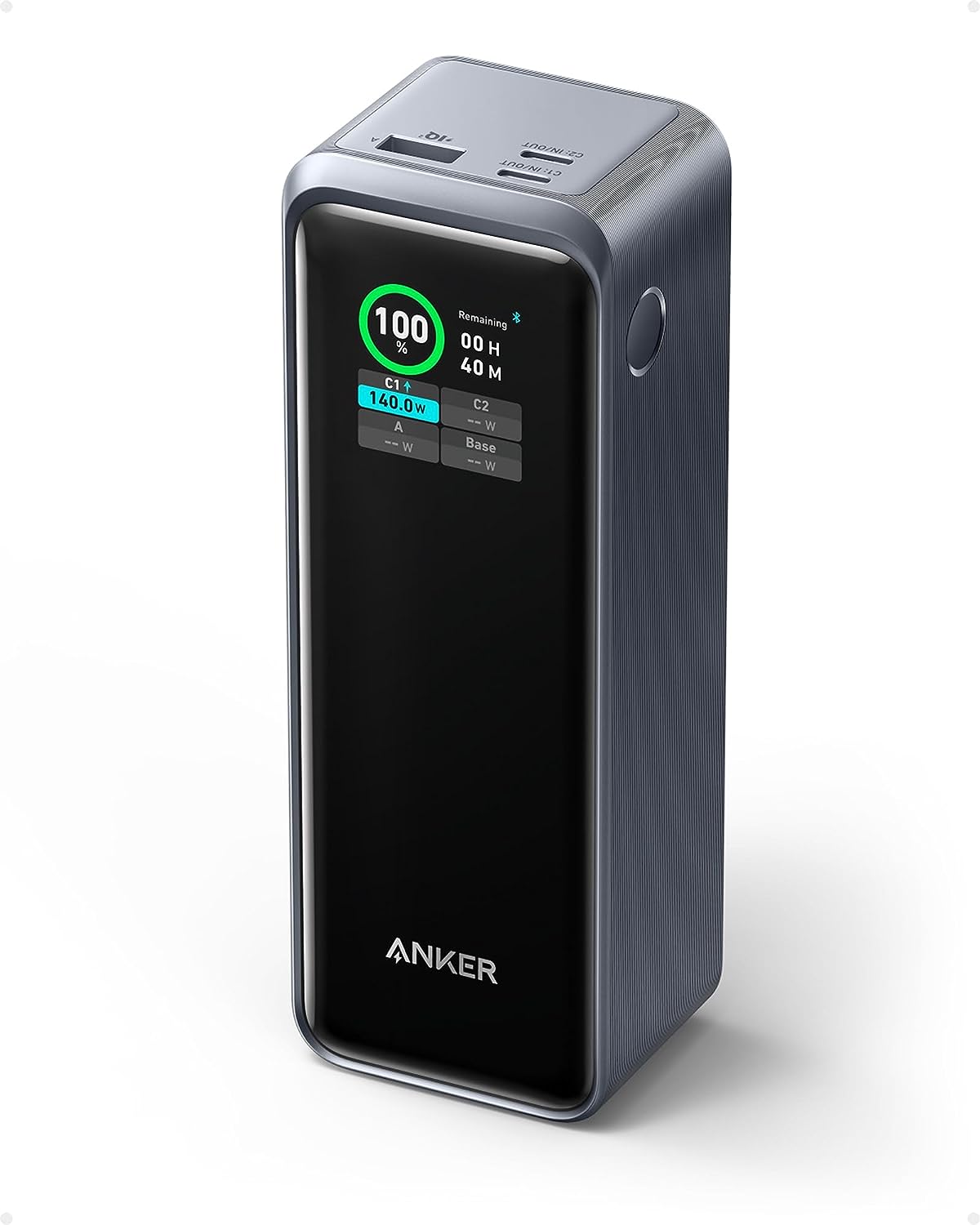 Wireless 100-watt Charging Base
The Anker Prime 250-watt power bank also comes with a game-changing wireless 100-watt charging base. This base offers an elegant solution for keeping the power bank fully charged at all times, a true lifesaver for last-minute packers. Beyond charging the power bank, this base doubles as a convenient 3-port, 100-watt charger to keep on the desk or tossed in a bag for use as a portable standalone charger. The wireless 100W Charging Base is compatible with all three power bank models. This device is sold separately or can be purchased as a bundle with the Anker Prime 250W power bank.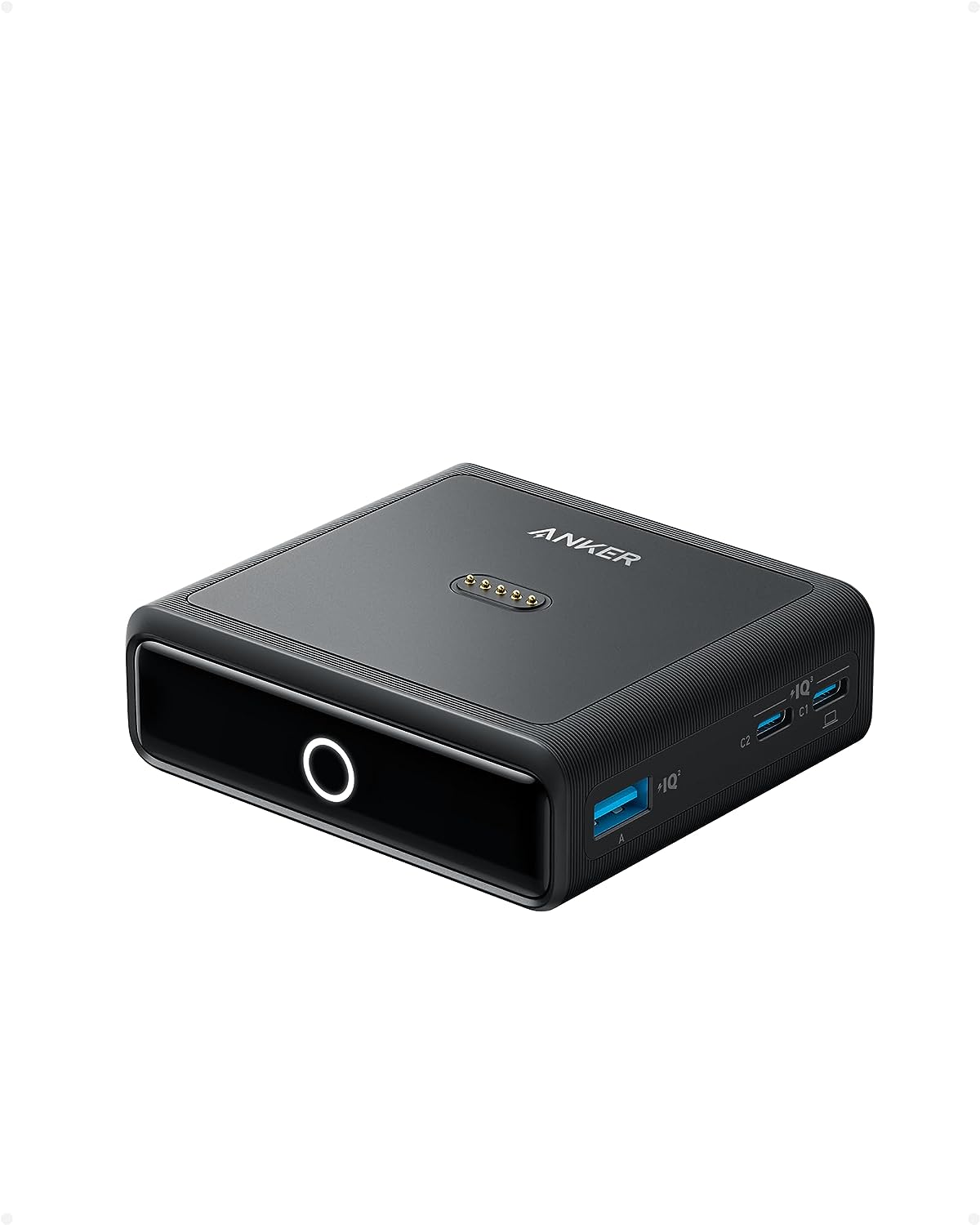 Anker Prime 67-watt GaN Charger
The Anker Prime 67-watt Charger, is Anker's most portable high-watt charger ever, packing three ports and the ability to effortlessly charge a 15-inch MacBook Air. This charger is 51% smaller than the original single-port 67-watt charger, easily fitting into the user's front pocket or small handbag.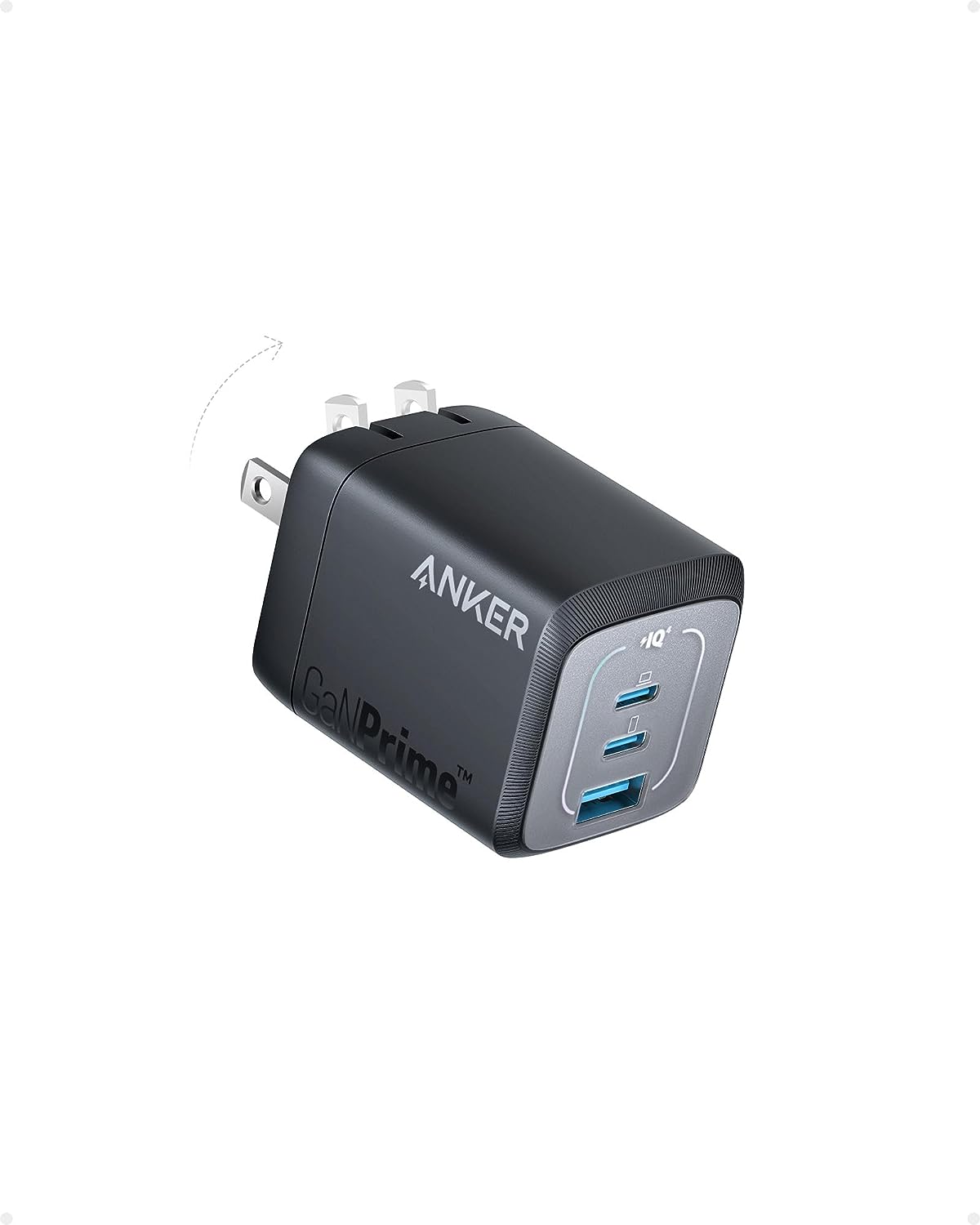 Anker Prime 100-watt GaN Charger
The Anker Prime 100-watt Charger includes three ports, enabling simultaneous high-speed charging for both a MacBook Pro and an iPad Pro. Notably, it is 45% smaller than Apple's original single-port 96-Watt charger, streamlining every charging need without compromising on power or performance. Both the 67-watt and 100-watt Anker Prime GaN chargers have been redesigned to sit compact and snug against an AC wall outlet.
Anker Prime 6-in-1 Charging Station
For users seeking unparalleled versatility and a clutter-free desk, the Anker Prime 6-in-1 charging station was created with a sleek and ultra-thin design. Compared to last year's model, this upgraded charging station features 140-watts (compared to 100-watts) and a new smart display that allows users to easily monitor the charging status of their devices. With two AC outlets and 140 watts of plug-in power, this charging station is capable of charging up to four devices simultaneously, making it the ultimate solution for efficient charging.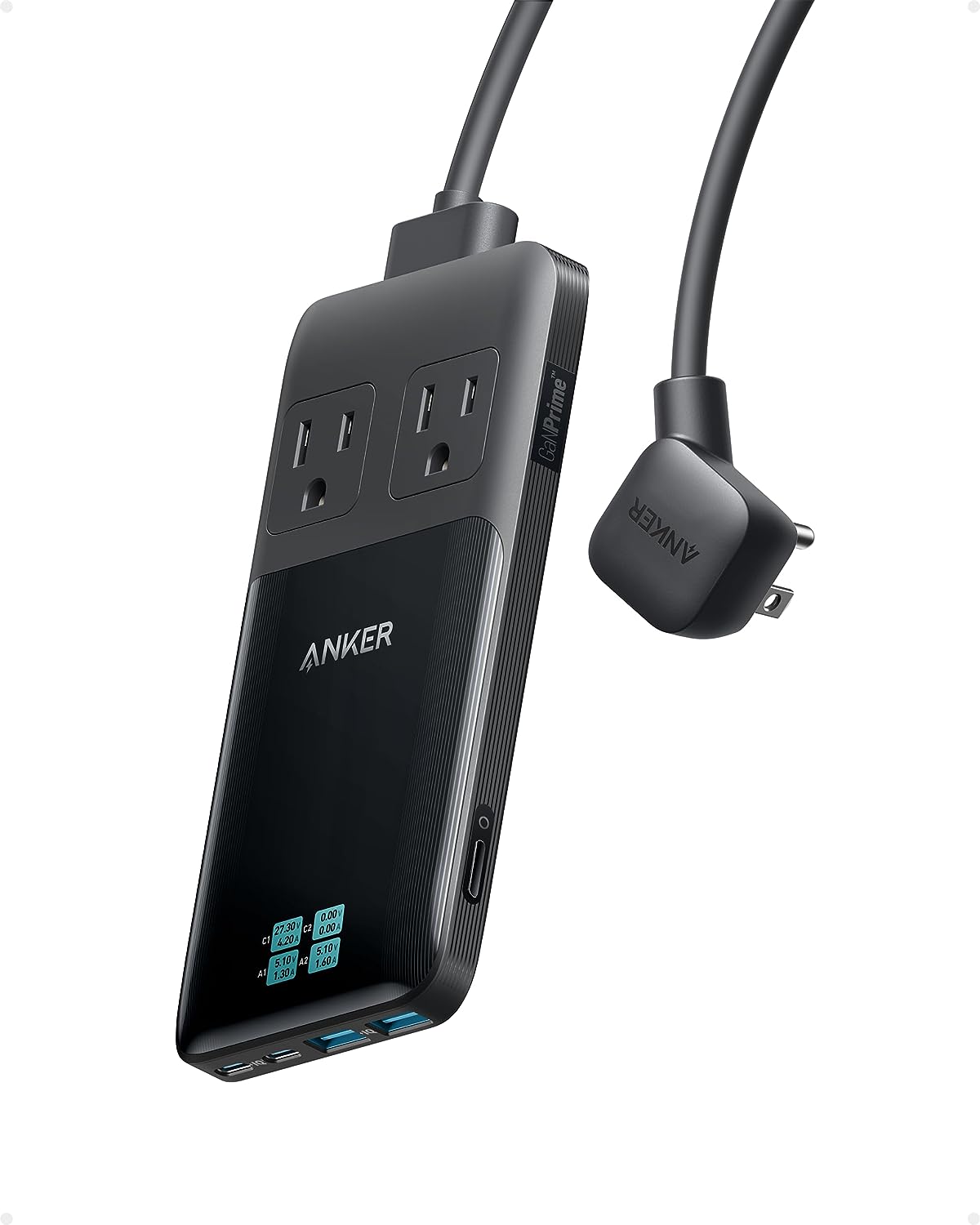 Price and Availability
●
Anker Prime 240-watt GaN Desktop Charger
- $199.99
●
Anker Prime 250-watt Power Bank
- $179.99
●
Anker Prime 67-watt GaN Wall Charger
- $59.99 (10% off for a limited time)
●
Anker Prime 100-watt GaN Wall Charger
- $84.99 (10% off for a limited time)
●
Anker Prime 130-watt Power Bank
- $89.99
●
Anker Prime 200-watt Power Bank
- $129.99
●
Wireless 100-watt Charging Base
- $69.99
●
Anker Prime 6-in-1 Charging Station
- $109.99