Survey Finds AT&T Drops 3x More Calls Than Verizon
Posted May 5, 2010 at 11:18am by iClarified · 2874 views
A March survey of 4,040 consumers conducted by ChangeWave Research found that AT&T dropped 3x as many calls as Verizon.
Verizon customers reported only 1.5% of their calls being dropped over the past three months, the lowest in the smartphone industry. AT&T just reached its all time worst rating on this important measure as their customers reported 4.5% of calls dropped in the last three months.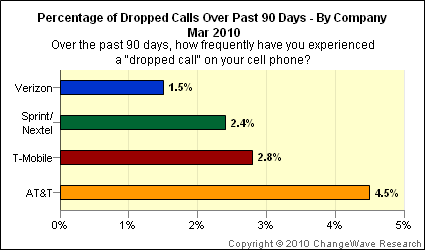 Looking at the trends AT&T is progressively doing worse; whereas, Verizon is seeing a steadily decreasing number of dropped calls.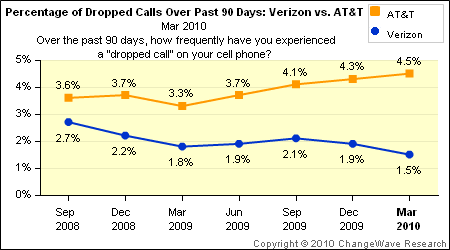 Out of those surveyed, 49% said they were "very satisfied" with Verizon. Only 23% were "very satisfied" with AT&T.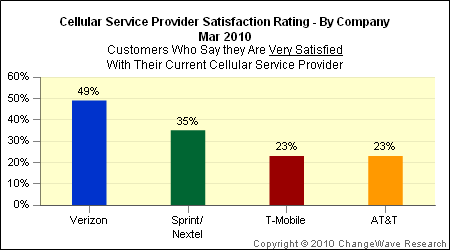 Interestingly, a more scientific test
conducted
in February by PCWorld has AT&T beating out Verizon for speed and reliability.
Read More