OWLE radi na držaču za iPhone 3GS koji bi trebao umnogome poboljšati snimanje videa.
Držač poboljšava stabilnost uređaja i time smanjuje trešnju kamere. Također sadrži 37mm leću kamere i Monsterov mikrofon na prednjoj strani koji se priključuje na ulaz za slušalice vašeg telefona. Na prednjoj strani se nalazi i priključna točka koja će omogućiti priključivanje mnogih dodataka kao što je bljeskalica ili usmjereni mikrofon.
Budći modeli će koristiti dock-priključak za snimanje stereo zvuka, podržavat će bežične mikrofone i čak opskrbljivati iPhone strujom.
CrunchGear prenosi da OWLE planira ograničenu seriju uređaja dovršiti do kolovoza koju će većim dijelom podijeliti medijima. Proizvodna serija bi trebala biti dovršena do Božića a sami uređaj bi se trebao prodavati u rangu do 30$ do 50$.
Pročitaj više
[
via CrunchGear
]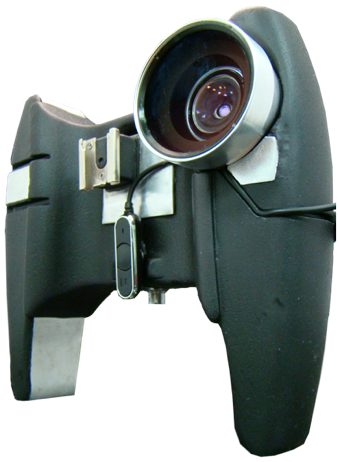 Jump to about 4:30...