Dit is de handleiding hoe je je printer draadloos deeld door gebruik te maken van Airport Express.
Stap 1
Programmeer je Airport Express zodat je een nieuw netwerk aanmaakt, zie hiervoor de handleiding
hier
of om een bestaand netwerk uit te breiden via deze handleiding
here
.
Stap 2
Sluit je printer aan op de AirPort Express via je USB kabel.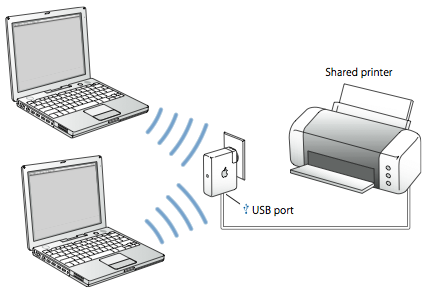 Stap 3
Start
AirPort Utility
vanuit je programma map.

Stap 4
Selecteer je AirPort Express uit de lijst aan de linker kant en bevestig je USB Printer.
Stap 5
Selecteer
Instellingen
in het Apple Menu links bovenin je scherm.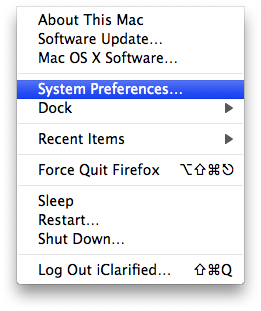 Stap 6
Selecteer
Print & Fax
in het instellingen scherm
Stap 7
Kijk onder op je scherm naar het hangslot of deze open of dicht staat. Als deze gesloten is klik er dan op.

Er zal je om je administrator login gegeven worden gevraagd. Vul deze in en klik de
OK
knop.
Stap 8
Klik de
+
knop aan de linker kant van het scherm om een nieuwe printer toe te voegen.

Stap 9
Je printer zal verschijnen onder het
Standaard
tab. Selecteer het en klik de
Toevoegen
knop.
Stap 10
Je printer is nu zichtbaar in het Print & Fax scherm en is klaar voor gebruik!