How to Unlock/Jailbreak Your 2.0 2G iPhone (Windows) [Updated]
Posted August 9, 2008 at 4:17pm by iClarified · 890575 views
***************************************************************************************
This tutorial has been updated for WinPwn 2.5. You can find the new instructions
here
***************************************************************************************
This tutorial will use WinPwn to unlock and jailbreak your 2G iPhone on the 2.0 firmware.
Some 2G users have experienced problems with the latest version of WinPwn. Make sure to set the partition size to 512MB or higher!
To follow this tutorial you will need to have iTunes 7.7 installed (make sure to reboot). Also, you may need to download and install
.Net Framework
if you are on Windows XP.
Step One
Create a folder on your desktop called
Pwnage
. In it place the following files:
Winpwn 2.0.0.4
or
Winpwn 2.0.0.4
,
3.9BL
,
4.6BL
, and the
latest
2.0 firmware.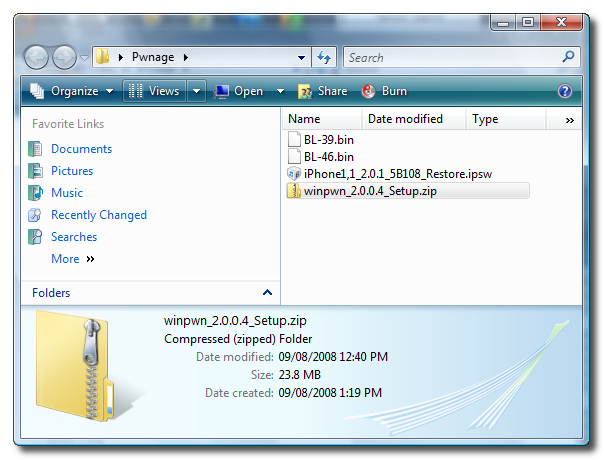 Step Two
Install
WinPwn
by extracting the downloaded zip from Step One and running the setup executable. Once WinPwn has been installed it will put a shortcut icon on your desktop. Double click to launch the application.

Step Three
Once
WinPwn
has opened click the
Browse .ipsw
button.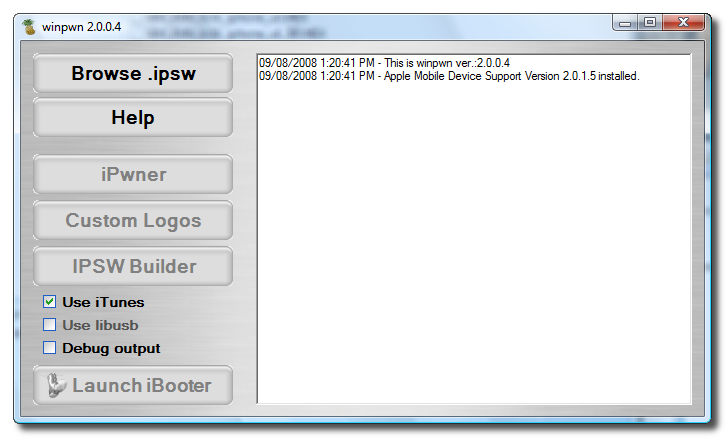 Step Four
Locate the 2.0 firmware file (iPhone1,1_2.0.1_5B108_Restore.ipsw) from the Pwnage folder on your desktop and click
Open
.
Step Five
WinPwn will check the firmware to make sure its valid. Now click the
IPSW Builder
button.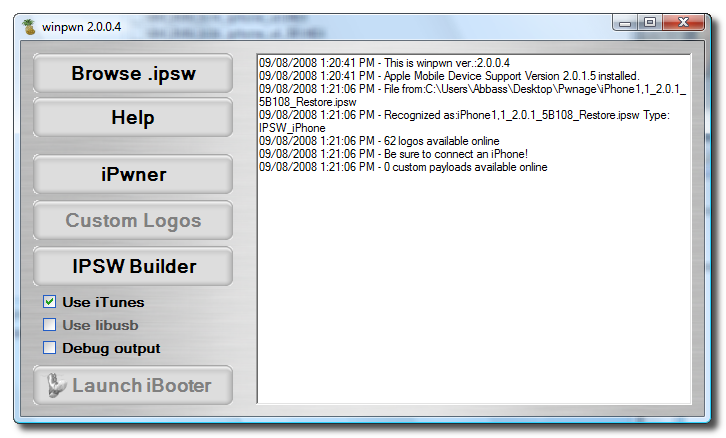 Step Six
The IPSW Builder window will open to the
Applications
tab. Check to select
Cydia
and if you are not on AT&T then check to select
YouTube Fix
.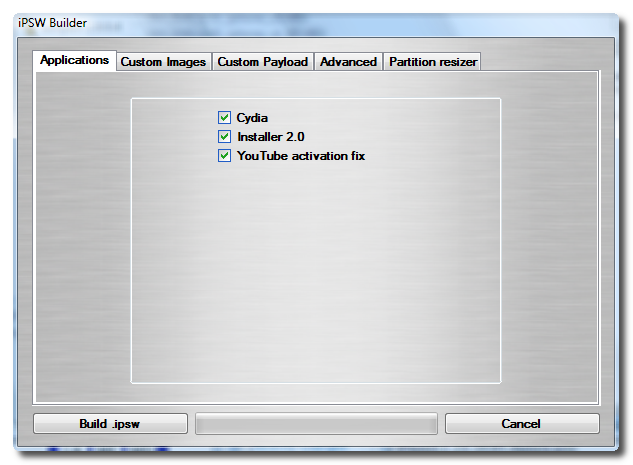 Step Seven
Click to select the
Custom Images
tab. From here you can can select
your own boot images.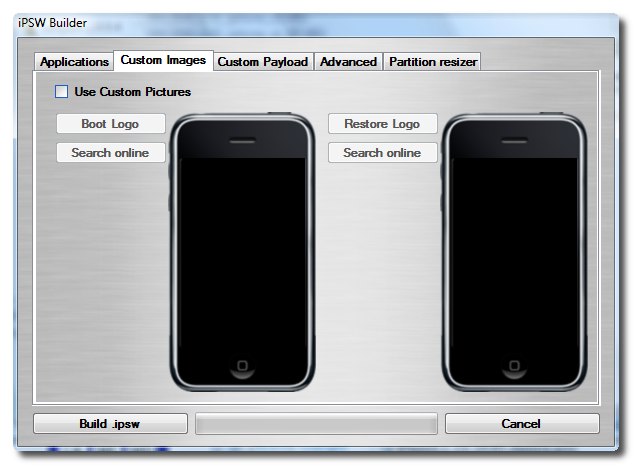 Remember the rules for them: RGB or Grayscale format with Alpha channel and dimension bellow 320x480. If you would like to use the iClarified ones they can be found here:
Boot Logo
,
Recovery Logo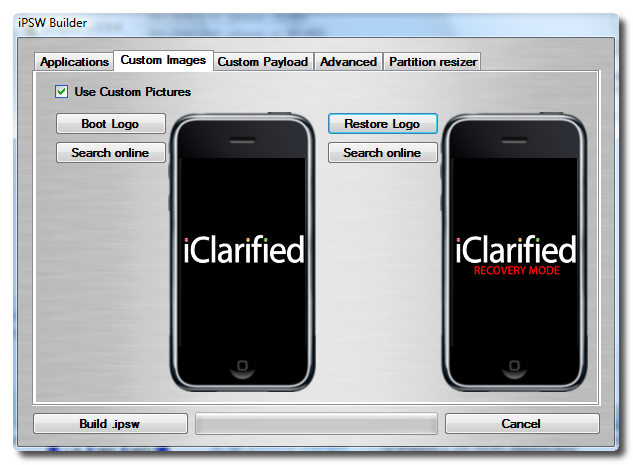 Step Eight
Click to select the
Custom Payload
tab. From this tab you can select custom payloads you have created to be automatically installed. We will discuss this in a future tutorial.
Step Nine
Click to select the
Advanced
tab. Check to select: Activate Phone, Enable Baseband update, and Unlock baseband.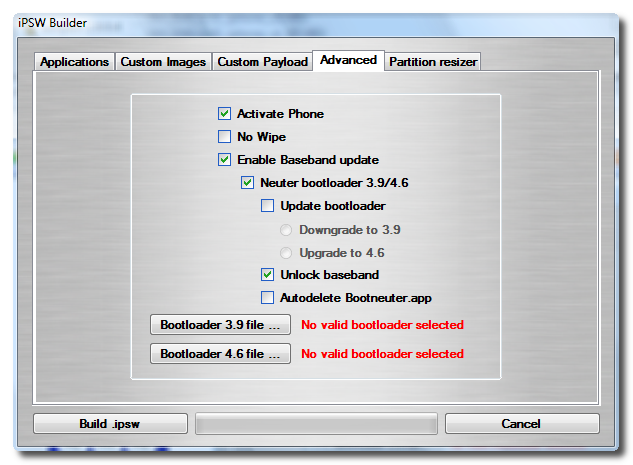 We will also need to load the Bootloader files. Click the
Bootloader 3.9
button and then select the BL39.bin file in your Pwnage Folder. Then click the
Bootloader 4.6
button and select the BL46.bin file in your Pwnage Folder.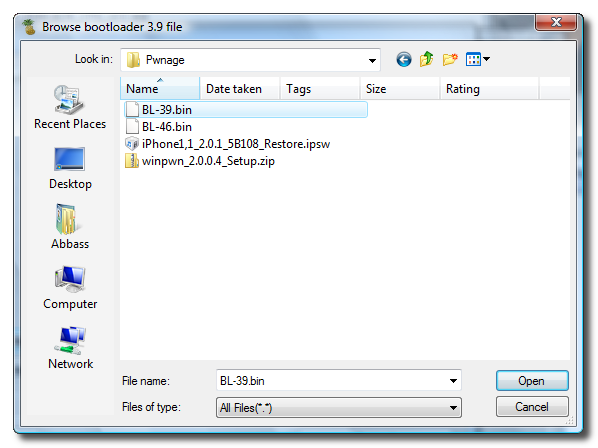 *****FOR THE PARTITION SIZER, SET IT TO 512MB!!! IF YOU DO NOT SET IT TO SOMETHING ABOUT 500MBS, IT WILL NOT WORK*****
Step Ten
Click the
Build .ipsw
button at the bottom left to build your custom ipsw firmware file. Navigate to your Pwnage folder and click the
Save
button.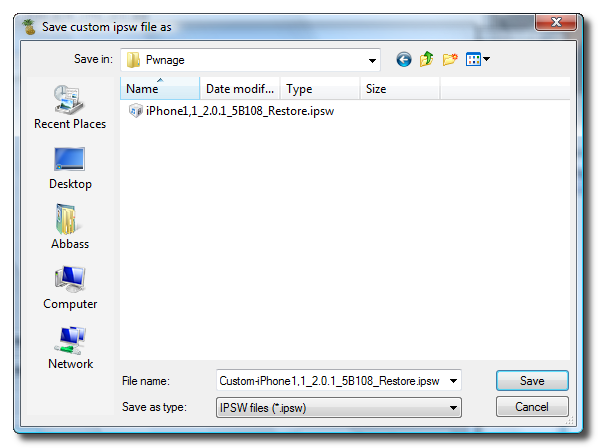 Step Eleven
Once WinPwn has finished creating your custom firmware then click the
iPwner
button from the main menu.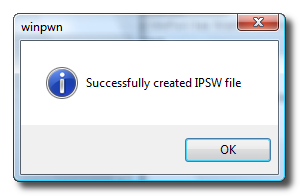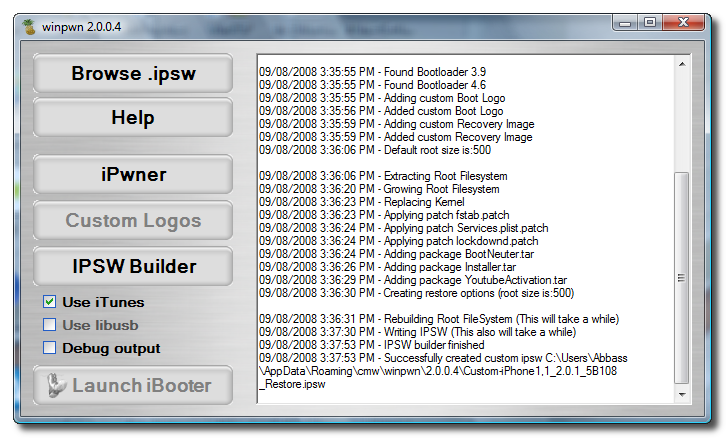 Step Twelve
Select the custom firmware file we just built from the Pwnage folder on your desktop and click the
Open
button.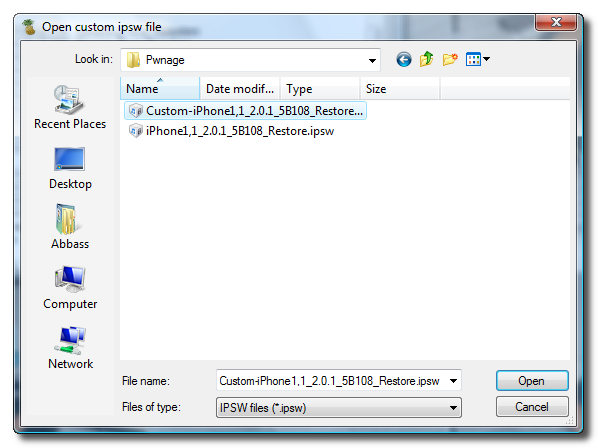 Step Thirteen
You will then be notified that your iTunes has been Pwned!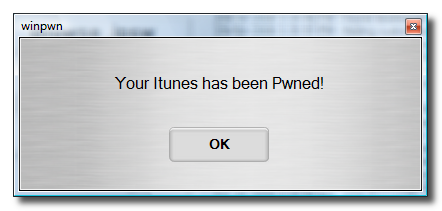 Step Fourteen
Next we will need to put the iPhone in the DFU mode and restore using iTunes. To put your iPhone into DFU mode please follow
these
instructions!
Step Fifteen
iTunes will prompt you that you are in recovery mode.

Hold down
Shift
and click the Restore button in iTunes.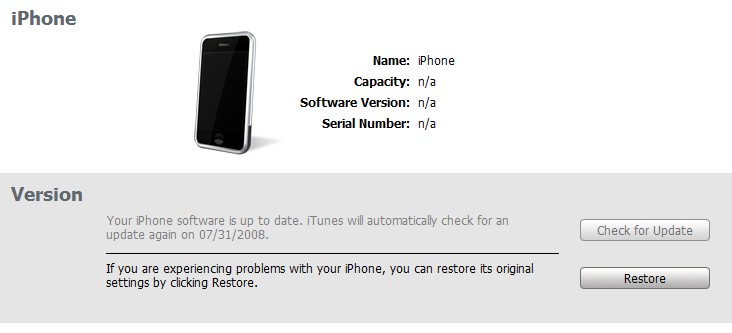 A popup window will appear asking you to select your firmware. Select the Custom firmware file we saved in the Pwnage folder and then click the
Open
button.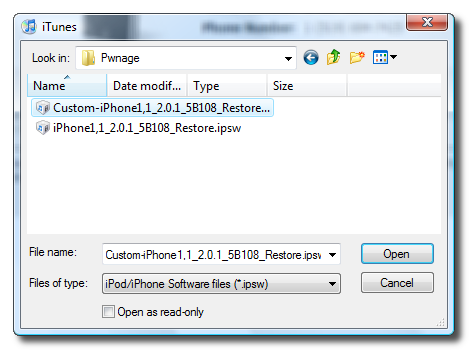 Once the restore is complete you will have your iPhone unlocked and jailbroken!