Waze GPS App is Updated With Voice-Based Search and Event Reporting
Posted November 6, 2013 at 7:07am by iClarified · 8382 views
The Waze GPS app has been updated with voice-based search and event reporting, improved settings, and enhanced support for iOS 7.
Waze is a fun, community based mapping, traffic & navigation app, 50 million strong. Join forces with other drivers nearby to outsmart traffic, save time & gas money, and improve everyone's daily commute.
Features:
By simply driving around with Waze open, you're already contributing tons of real-time traffic & road info to your local driving community. You can also actively report accidents, hazards, police and other events you see on the road, and get road alerts on your route too. Find the cheapest gas station along your route with community-shared fuel prices. Waze also makes it fun and simple to meet up and coordinate with friends on the road.
- Live routing based on community generated, real-time traffic and road info
- Community contributed road alerts including accidents, hazards, police traps, road closures and more
- Complete voice guided navigation
- Automatic re-routing as conditions on the road change
- Learns your frequent destinations, commuting hours and preferred routes
- Finds the cheapest gas station along your route
- One tap navigation to Facebook events.
- See Facebook friends driving to the same place
- Notify someone you're on your way by sending a live ETA and a link showing you as you drive
- Earn points and move up the ranks in your community as you contribute road info
- Live maps, constantly edited and updated by Waze community map editors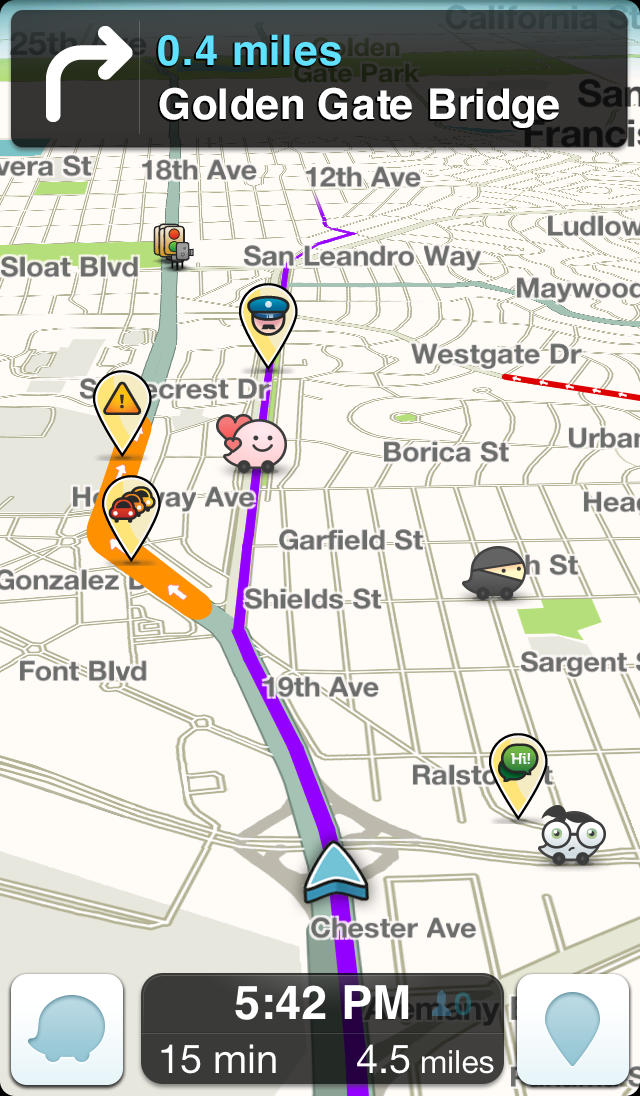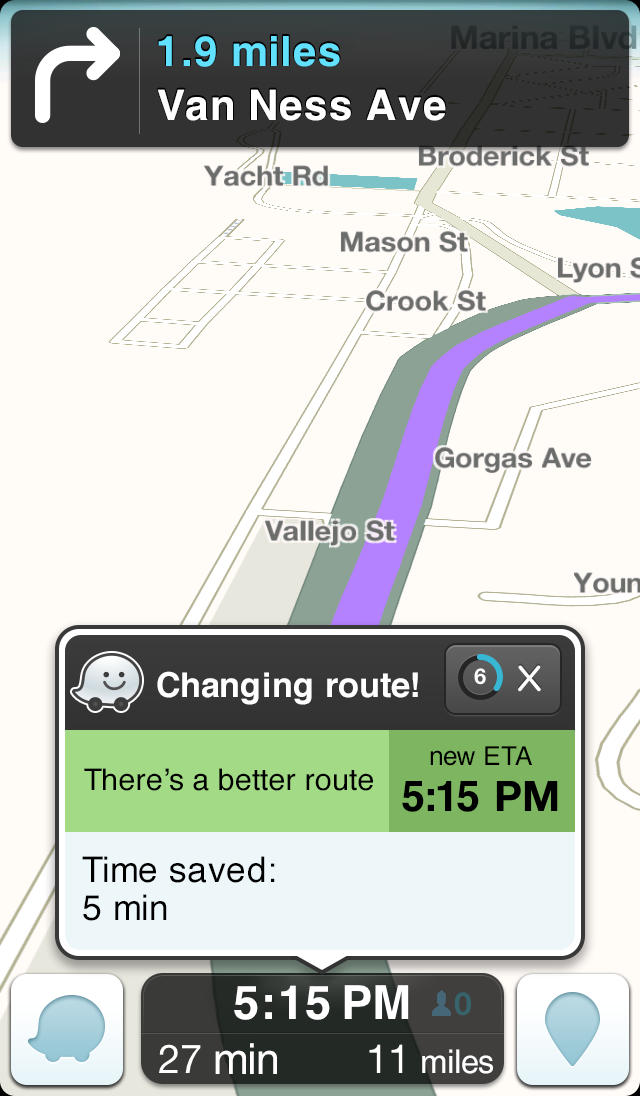 What's New In This Version:
- Voice-based search for addresses & places in 45 languages
- Voice-based event reporting in 16 new languages
- Improved settings - new help section + easy to adjust sound alerts
- Enhanced support for iOS7
- Bug fixes
You can download Waze from the App Store for free.
Read More