Most Apple Watch Bands will be available for separate purchase as accessories, as mentioned in Apple's Spring Forward event. While the Apple Watch does come pre-configured with certain arrangements (Sport, Watch, and Edition), you can purchase bands separately if you wish. While most bands are available as separate accessories, at this time, you can't purchase the Gold bands separately.

Sport Band - $49
Because it's made from a custom high-performance fluoroelastomer, the Sport Band is durable and strong, yet surprisingly soft. The smooth, dense material drapes elegantly across your wrist and feels comfortable next to your skin. An innovative pin-and-tuck closure ensures a clean fit.

The sport band is available in white, blue, green, pink, and black. Just like the Apple Watch Sport, the separate sport band comes in two bands: one small-medium band and one medium-large band. Available in 38mm (S/M and M/L) and 42mm sizes (S/M and M/L).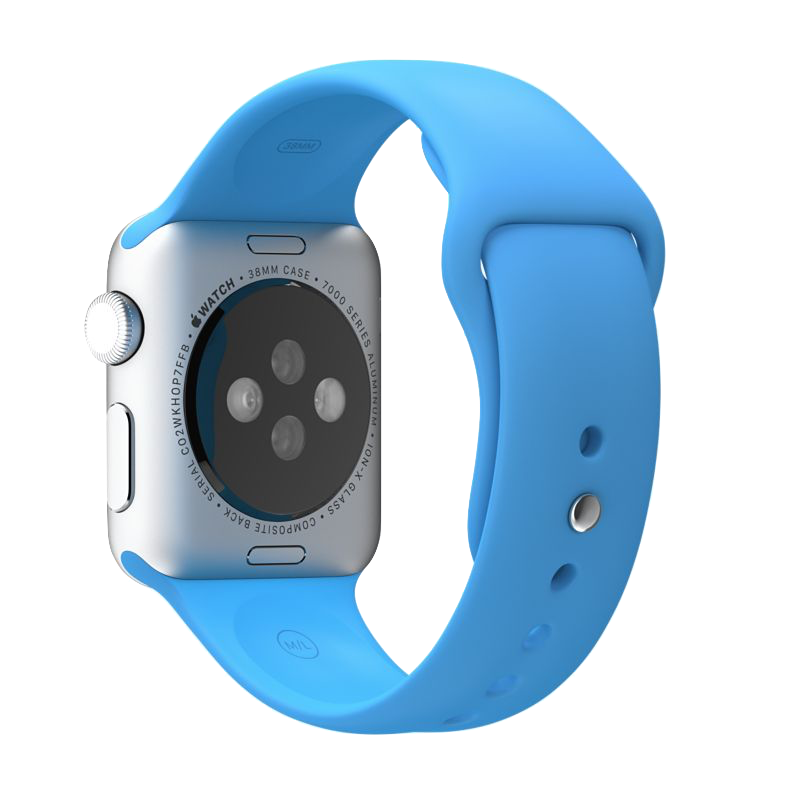 Leather Loop - $149
The Venezia leather for this band is handcrafted in Arzignano, Italy. With an artisan heritage spanning five generations, the tannery has a history of partnership with some of the most prestigious names in fashion. A delicate milling and tumbling process enhances the beautiful pebbled texture. This traditional craftsmanship is combined with an innovative approach to design. Magnets concealed within the soft, quilted leather allow you to simply wrap it around your wrist for a precise fit and a trim look.

Available in stone, light brown, bright blue, and black in sizes medium and large




Classic Buckle - $149
From the renowned ECCO tannery in the Netherlands, the Dutch leather used for this band is milled to give the grain a subtle, distinctive texture. The simple closure is crafted from the same stainless steel as the case. It's a beautiful take on a traditional band design.

Available in black in 38mm and 42mm sizes.




Milanese Loop - $149
A modern interpretation of a design developed in Milan at the end of the 19th century. Woven on specialized Italian machines, the smooth stainless steel mesh wraps fluidly around your wrist. And because it's fully magnetic, the Milanese Loop is infinitely adjustable, ensuring a perfect fit.

Available in 38mm and 42mm sizes.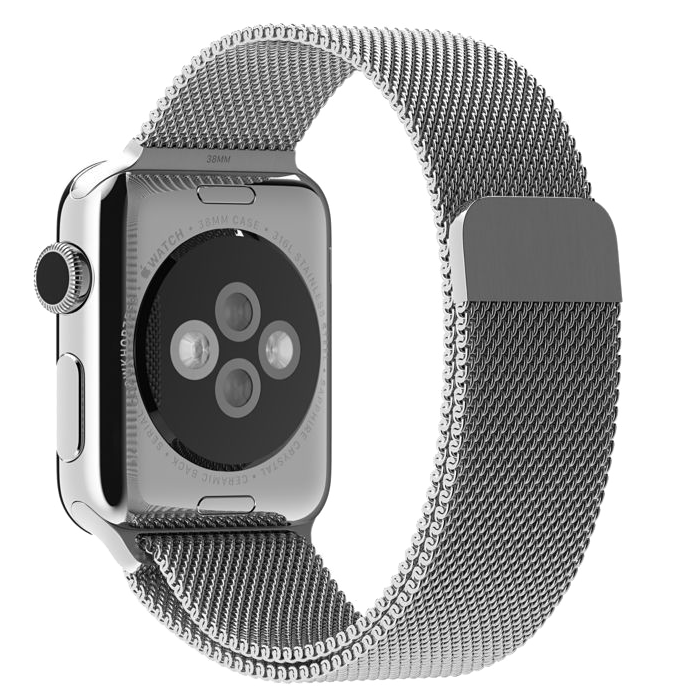 Modern Buckle - $249
A small French tannery established in 1803 produces the supple Granada leather for this elegant band. The smooth top-grain leather is lightly milled and tumbled to maintain its refined texture. What looks like a solid buckle is actually a two-piece magnetic closure that's delightfully simple to secure. We also added an inner layer of Vectran weave for strength and stretch resistance. It's the same material NASA used to make the landing airbags for the Mars Rover spacecraft.

This band is available in soft pink, brown, midnight blue, and black in sizes small, medium and large.




Link Bracelet - $449
Crafted from the same 316L stainless steel alloy as the case, the Link Bracelet has more than 100 components. The machining process is so precise, it takes nearly nine hours to cut the links for a single strap. In part that's because they aren't simply a uniform size, but subtly increase in width as they approach the case. Once assembled, the links are brushed by hand to ensure that the texture follows the contours of the design. The custom butterfly closure folds neatly within the bracelet. And several links feature a simple release button, so you can add and remove links without any special tools.

Available in 32mm and 42mm sizes.



Apple Watch Magnetic Charger - $29
We wanted to make charging your Apple Watch utterly effortless. So we arrived at a solution that combines our MagSafe technology with inductive charging. It's a completely sealed system free of exposed contacts. And it's very forgiving, requiring no precise alignment. You simply hold the connector near the back of the watch, where magnets cause it to snap into place automatically.

There is a 2 meter charger available for $39 as well.




Apple has posted a size chart [PDF] that you can download to get a better understanding of the sizing behind the Apple Watch.

Which band is your favorite?