Martin Hajek has posted some amazing renderings of a MacBook Pro with an OLED touch panel.

After all those flat 2D previews here are some renderings showing it in full 3D glory.
If the OLED display/keypad really happens it could be a handy way of managing your Spotify playback or keeping track of that lates Game Of Thrones torrent download!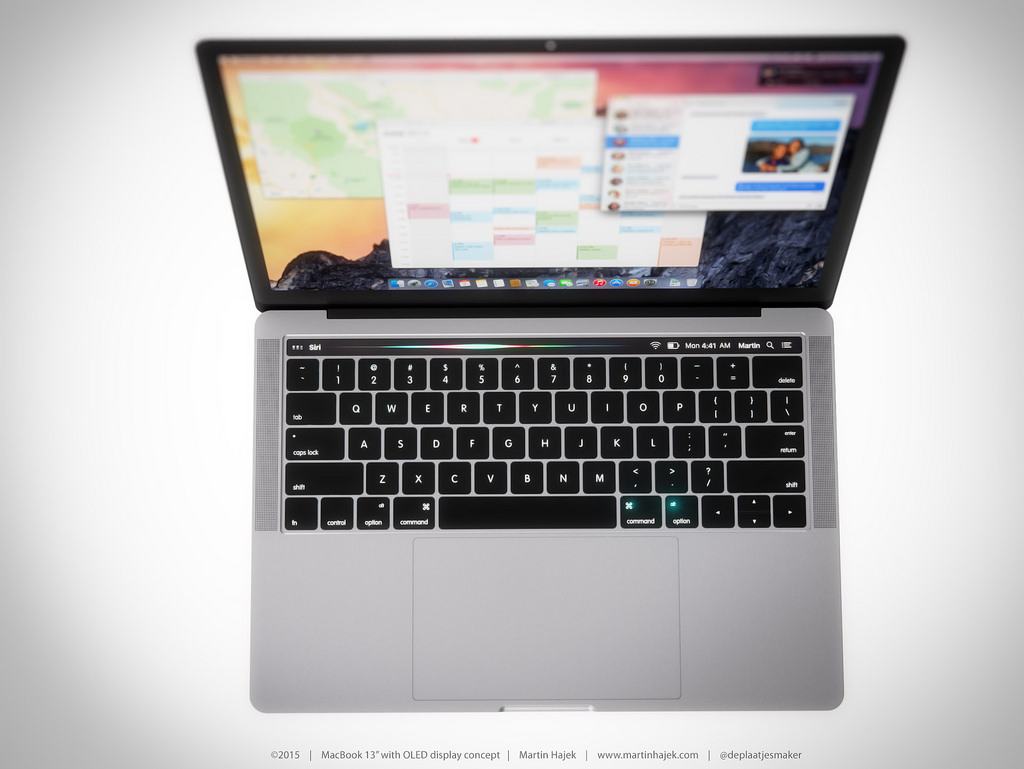 KGI Securities analyst Ming-Chi Kuo first reported that Apple was working on a new MacBook Pro with an OLED display touch bar that replaces its physical function keys last month.

Following up that report, a leak out of an Apple manufacturing partner in China produced photos of what is allegedly the top case for the new notebook. The photos do appear to corroborate the existence of a touch panel above the keyboard.

Just yesterday, Macotakara teased that Apple could announce the new MacBook Pro alongside a MacBook Air update as early as this month!

Are you excited yet? Let us know what you think of the renders in the comments and please follow iClarified on Twitter, Facebook, Google+, or RSS for updates.

Read More