After seeing a concept video of Expose for the iPhone, Steven Troughton-Smith has created the real thing.
Troughton-Smith is the creator of the amazing
Stacks
utility which lets you stack icons in your iPhone dock, just like in Mac OS X.
After seeing the Ocean Observations
concept video
we posted several days ago, he has created Expose for the iPhone.
Noting that it should really be called Spaces, Troughton-Smith has posted a demo video of his working application. You can check it out below.
There are still some changes being made including possible UI tweaks. We will let you know once it becomes available.
Read More
[Thanks Aaron]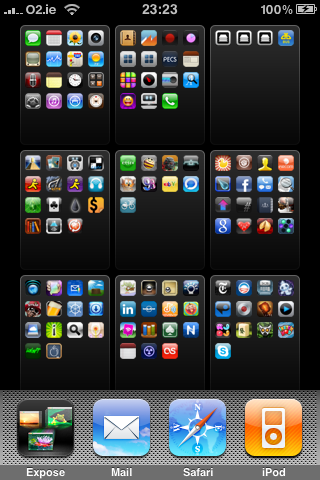 [Possible UI Changes]