Deezer has launched its on-demand digital music streaming service in the United States.

Deezer will expand access to its Premium+ subscription and offer a free trial to new users for 30 days, after which a monthly charge will be applied. The Deezer app, which offers unlimited access to the world's largest music streaming library, as well as to news, podcasts and live radio, can be downloaded onto any device, including smartphones, tablets, computers, home sound systems, and smartwatches. Deezer will also continue to be available via Cricket Wireless and to Sonos and Bose subscribers.

"We are thrilled to make Deezer available to all music fans in the U.S., at a time when the company is growing stronger and developing new technologies that enable us to deliver a much more personalized experience," said Deezer Global Chief Executive Officer, Dr. Hans-Holger Albrecht. "We've already received an overwhelmingly positive response since offering Deezer via our partners Sonos, Bose and Cricket, and now look forward to making our service available to everyone."




Personalized for You
With knowledge and expertise from 50 music editors around the world combined with in-depth data analysis, Deezer delivers the most personalized listening experience possible, while also offering fans insight into local trends and new ways of discovering of new artists.

The Deezer Difference
Designed to suit individual music tastes, Deezer boasts a host of unique features, which make music experiences both enjoyable and relevant. A redesigned homepage includes an easy-to-use navigation slider, which quickly guides listeners to the most relevant recommendations and to over 40 million songs and over 40,000 news articles and podcasts, all of which form part of the largest global music catalog in the world.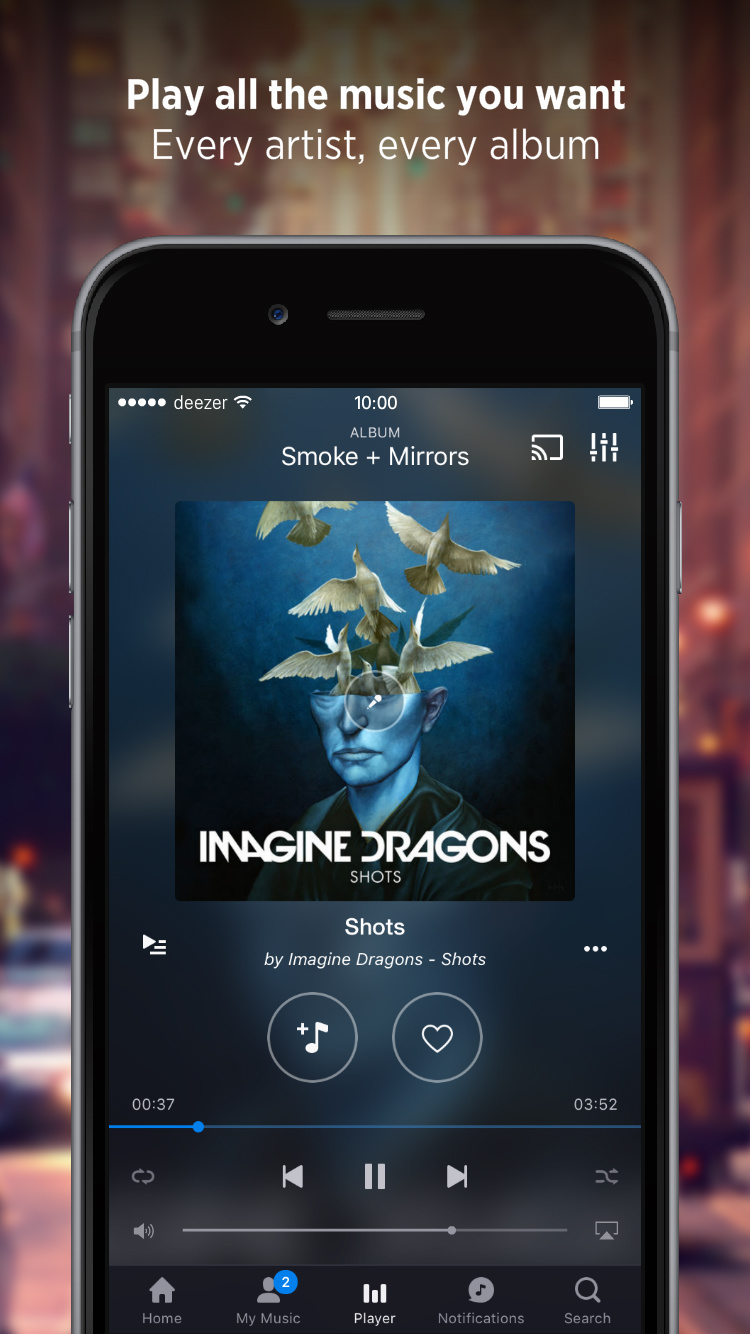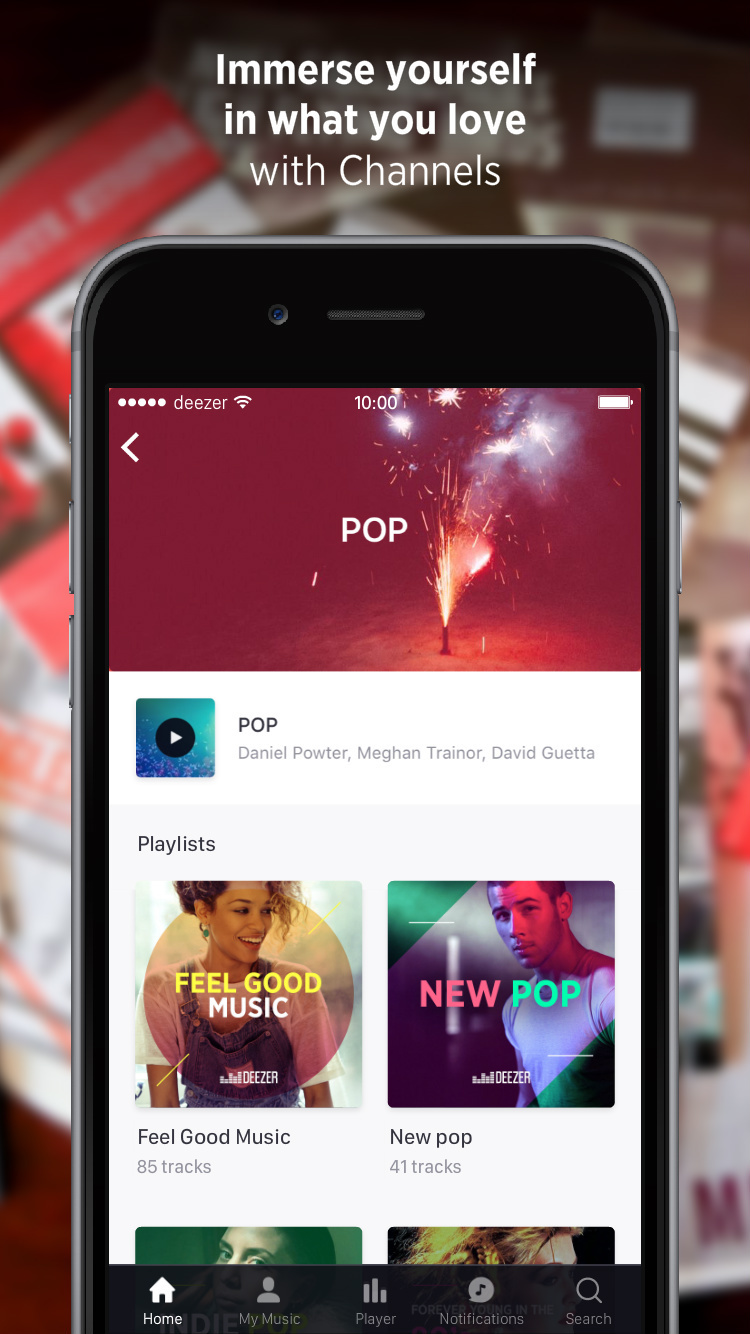 Additional features include:
● Deezer's FLOW – The most personalized soundtrack that intuitively knows exactly what listeners want to hear, including favorites as well as new tracks. FLOW is designed with discovery in mind and delivers personal recommendations through a combination of algorithms, music experts and contextual information.
● Channels – Explore and discover new music broken down by categories and genres, including news and podcasts – custom-made for listeners based on location and preference
● Live Radio – Found within Channels, radio listening is made simple with quick access to participating radio stations, including Fingerprinting that lets listeners identify and tag a song on select stations.
● 8 Tracks – Also found within Channels, its popular playlist service enables users to listen to and download their favorite 8 Tracks playlists and songs without ever leaving Deezer.
● Lyrics – Never miss a beat and sing-a-long to favorite tracks with easy-to-follow lyrics on display and on demand. It's karaoke anytime, anywhere
● Notifications – Stay on top of what's happening in music with personalized suggestions and recommendations mixing a bit of new with the classics.

The Deezer app is available in the U.S. as a free download for all music fans with a trial 30-day Premium + experience, followed by a monthly charge of $9.99. **If you subscribe using the iOS app you will be charged $12.99/month so if you are considering Deezer, you may want to sign up using their website instead.

You can download Deezer Music from the App Store for free.

Read More