Microsoft Outlook App Gains Add-Ins for Evernote, Translator, GIPHY, More
Posted February 2, 2017 at 7:38pm by iClarified · 18454 views
Microsoft has announced a new add-in feature for its Outlook app and launch of several add-ins including Evernote, Translator, GIPHY, Smartsheet, and more.
Completing tasks often requires us to leave our inbox and access other apps and services. Add-ins for Outlook help you transform your inbox into a "do-box" and accomplish tasks quickly—right from your email.
Here is a look at the add-ons available at launch:
Microsoft Dynamics 365
Microsoft Dynamics 365 brings together business applications with the best of Microsoft—in productivity, collaboration, intelligence and platform—to give businesses the right set of tools to grow, evolve and transform.
The Dynamics 365 add-in for Outlook delivers real-time insights about your business contacts and their organization, right in your inbox, so you can focus on the selling and have more meaningful interactions. With the Dynamics 365 add-in for Outlook, you can quickly look up the Dynamics 365 record of your customer contacts, associate an email or appointment with an existing opportunity or create new records with just a few taps—right inside email—without having to copy/paste and switch back and forth between your email and Dynamics 365.
Starting today, the Dynamics 365 add-in for Outlook is available for Outlook on iOS users with a Dynamics 365 subscription. For detailed steps on how to install the Dynamics 365 add-in for Outlook, please refer to the deployment guidance.
Nimble
Nimble is a social CRM application that provides business intelligence about your email contacts and their organizations—right in email. With the Nimble add-in for Outlook, you can get insights on any contact included in Outlook, including broad social profiles, industry, shared relationships, mutual interests, company profile, revenue and more, to help you get prepared for meetings and engage effectively.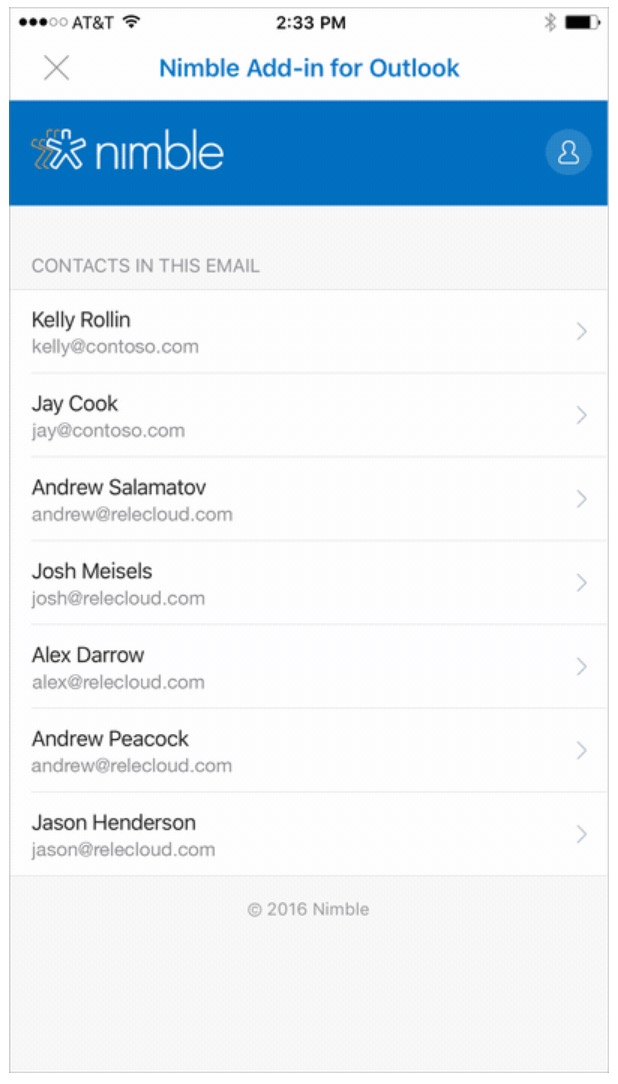 Trello
Trello is a collaborative tool that enables you to organize and prioritize your projects. With the Trello add-in for Outlook, you can turn your email into actionable items, keep track of your projects and make sure important emails never fall through the cracks.
Once enabled, simply click the Add card to Trello action to associate any incoming email with an existing board. You can create cards and edit associated descriptions and due dates directly from Outlook.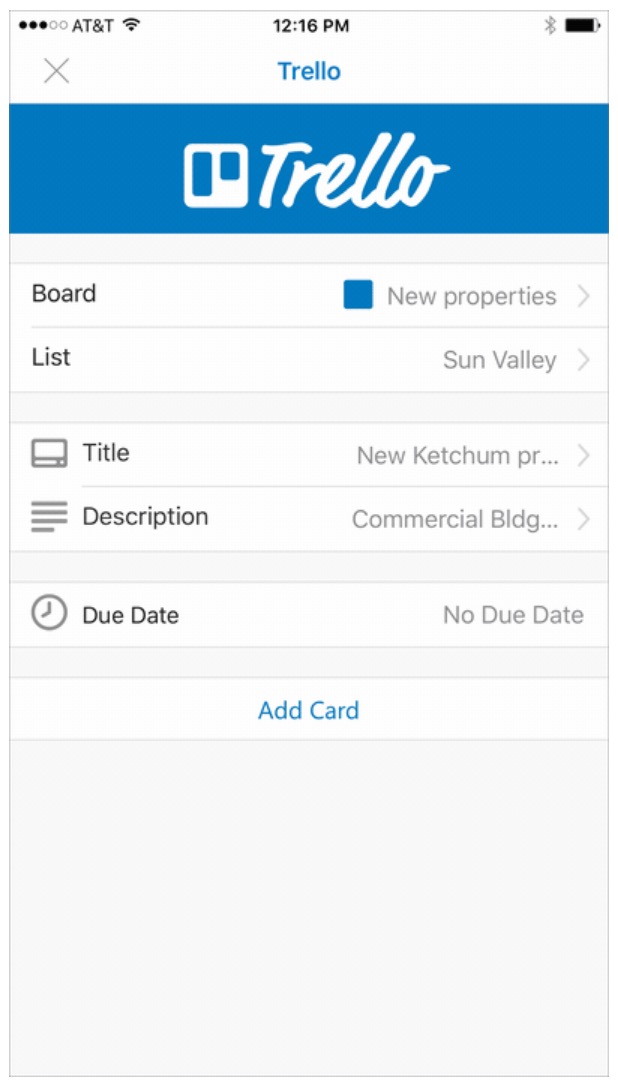 Evernote
Evernote helps you capture what's on your mind and stay organized. With the new Evernote add-in for Outlook, you can clip emails from Outlook to a project notebook in Evernote, where they will appear alongside other project-related assets such as meeting notes, saved web pages or Office documents.
Microsoft Translator
Microsoft Translator provides you with a simple and effective way to translate and read messages in your chosen language. With the Translator add-in for Outlook, you can now translate email messages on the fly, with support for 60 languages powered by Microsoft Translator.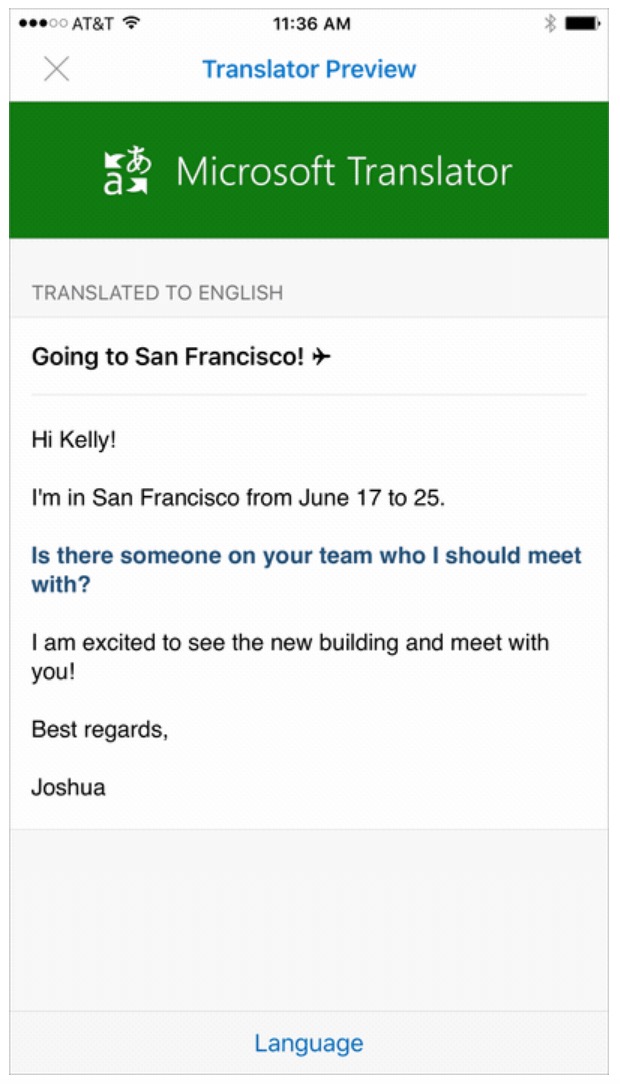 Smartsheet
Smartsheet is a collaborative solution to help you manage and automate work. With Smartsheet's add-in for Outlook, users can get work assigned, updated and completed more quickly, without ever having to leave their email. Once the add-in is enabled, you can create new tasks and add relevant information, including attachments from email into Smartsheet, and stay on top of your work.
GIPHY
GIPHY is the world's first and largest GIF search engine, where thousands of artists, brands and pop culture moments make today's expression, entertainment and info a little more moving. With the new GIPHY add-in for Outlook, you can now use GIFs to congratulate a friend or co-worker, wish them a happy birthday or simply add a touch of your personality, without leaving your inbox. Once enabled, simply click the GIPHY icon while replying to an email and then search for the GIF you are looking for, such as "congratulations" or "well done." The selected GIF will be included in your reply.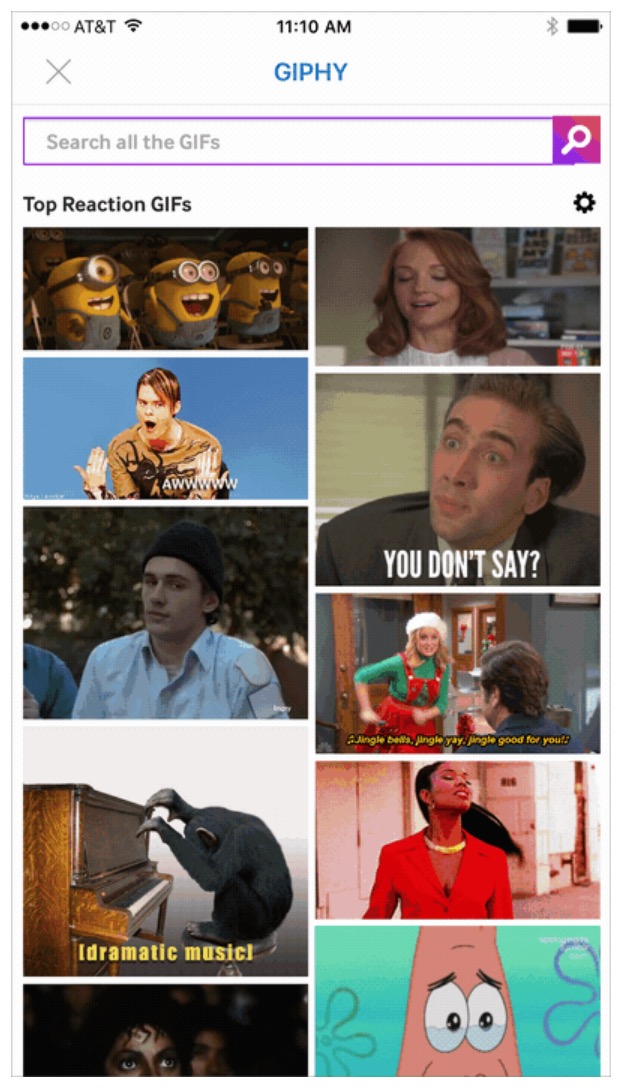 To start using add-ins for Outlook on iOS, go to Settings > Add-ins and then tap the + sign next to the add-ins you want to enable. When you go to your inbox and open an email to read, you will see the add-in icon in the email header. Tapping this icon will let you launch the add-ins you enabled.
You can download Microsoft Outlook from the App Store for free.
Download