Apple is offering Chameleon Run as a free download via the Apple Store app. It's normally a $1.99 purchase.

Chameleon Run is a unique, fast and challenging autorunner with a colorful twist. Jump, switch and run through expertly crafted levels that will have you running back for more. Your goal is to switch your color to match the ground as you run and jump from platform to platform. Sounds easy right? Well think again!

To get the app for free, first download and install the Apple Store app from here.

Steps:
● Choose the Discover tab at the bottom of the screen and scroll down to reveal the special offer.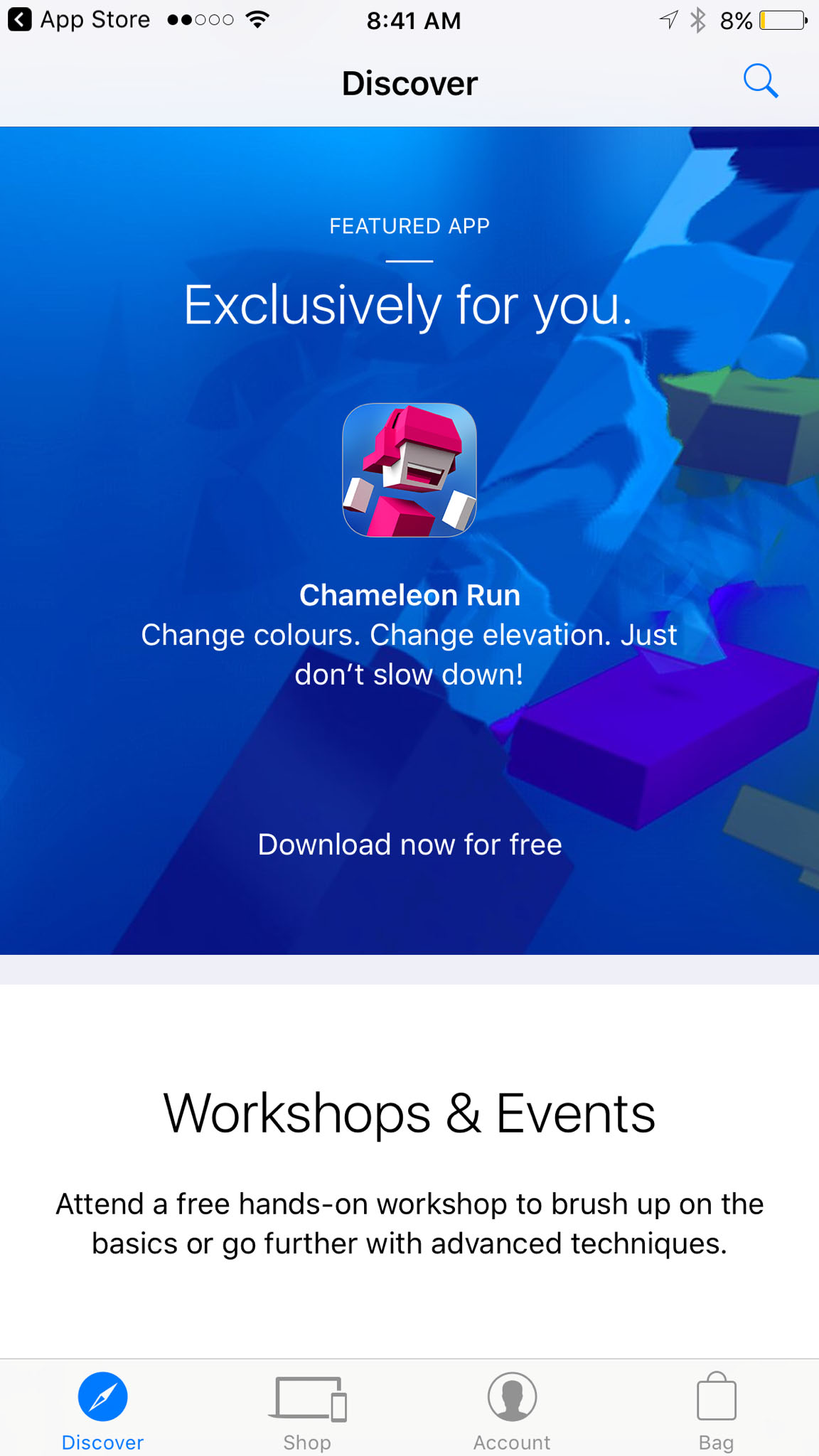 ● Tap in the featured app section then tap the blue Download now for free button at the bottom of the screen.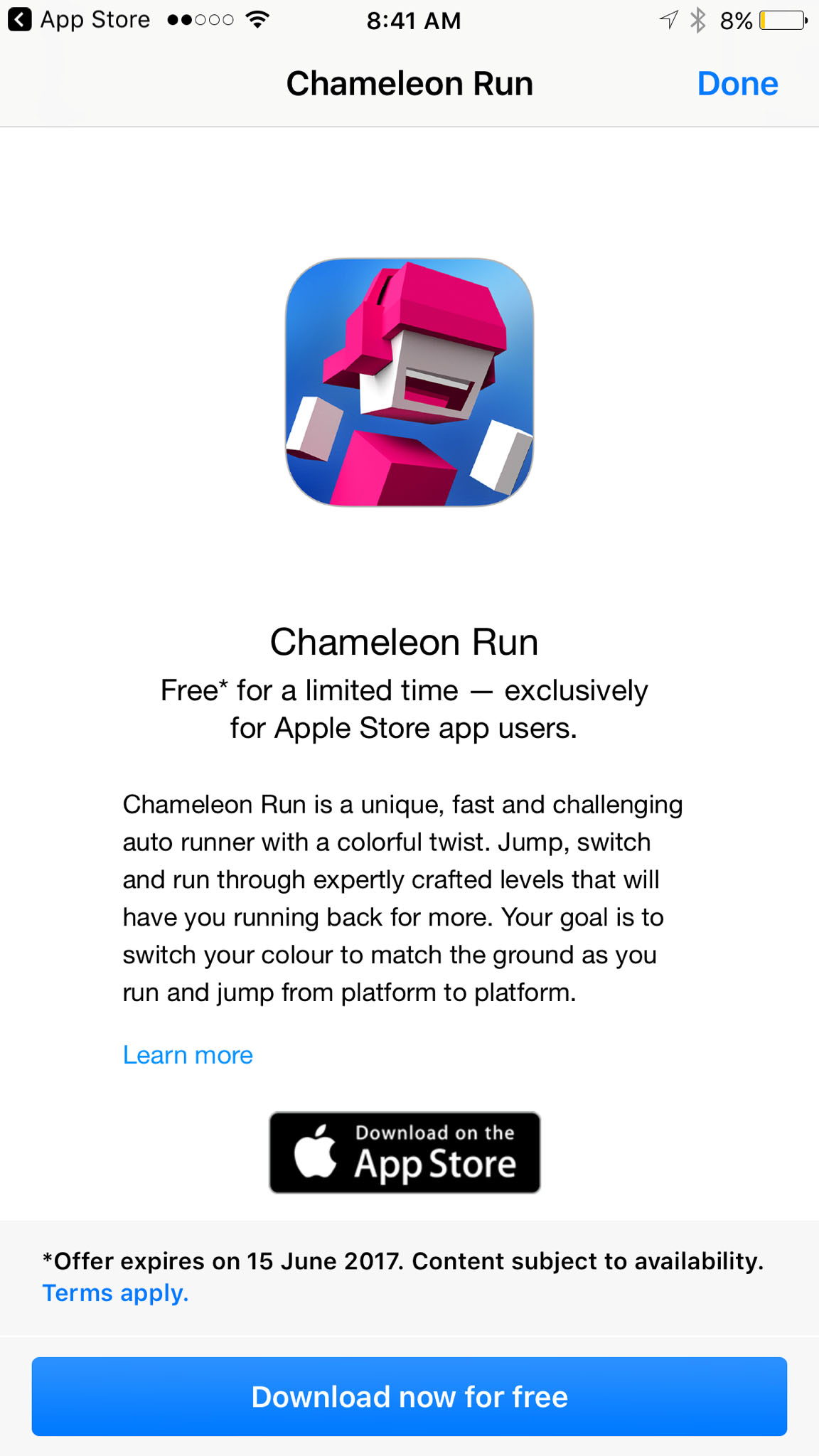 ● You will be brought to the App Store application. Tap the Redeem button at the top right of the screen.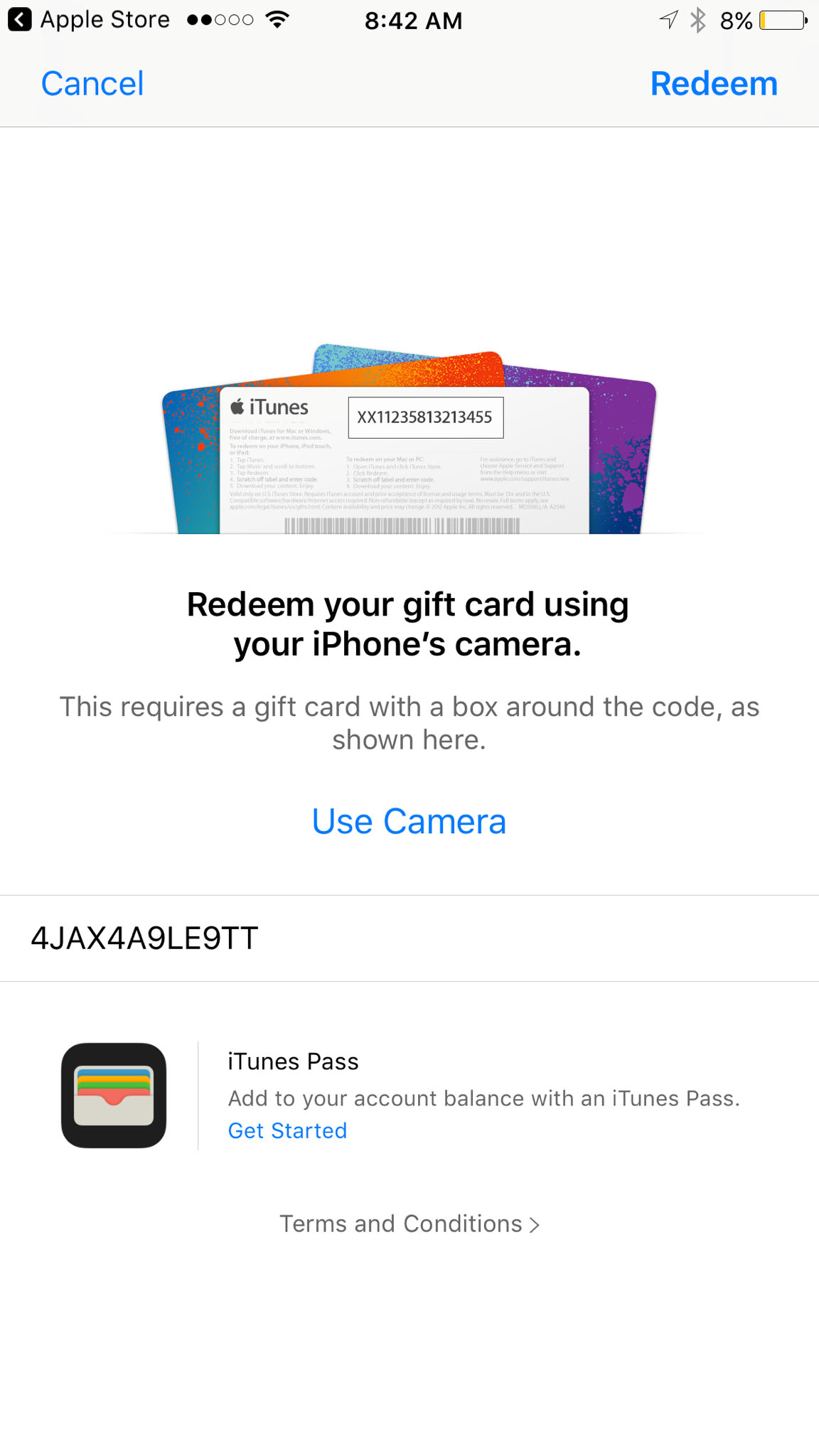 ● The app will now begin to install.



You can purchase Chameleon Run from the App Store for $1.99.