LG to be Exclusive Supplier of Batteries for Next Year's iPhone?
Posted July 21, 2017 at 4:45pm by iClarified · 9914 views
LG Chemical will be the sole supplier of batteries for next year's iPhone, reports The Korea Economic Daily via CNBC.
"LG has invested hundred of billions of Korean won for related facilities and plans to start mass production from early next year," said a source. Notably, the battery for the 'iPhone 9' is reportedly bent at the bottom, making it an '
L-shaped
' battery.
Apple typically uses a 'multi-vendor strategy' when sourcing components; however, it has sourced from just one supplier in the past. For example, TSMC is expected to be the
sole supplier
of the processors for this year's new iPhone and Samsung is expected to the
exclusive provider
of OLED display panels.
It's been speculated that Apple could use the L-shaped, two cell battery design in this year's iPhone 8 as well.
Please follow iClarified on
Twitter
,
Facebook
,
Google+
, or
RSS
for updates.
Read More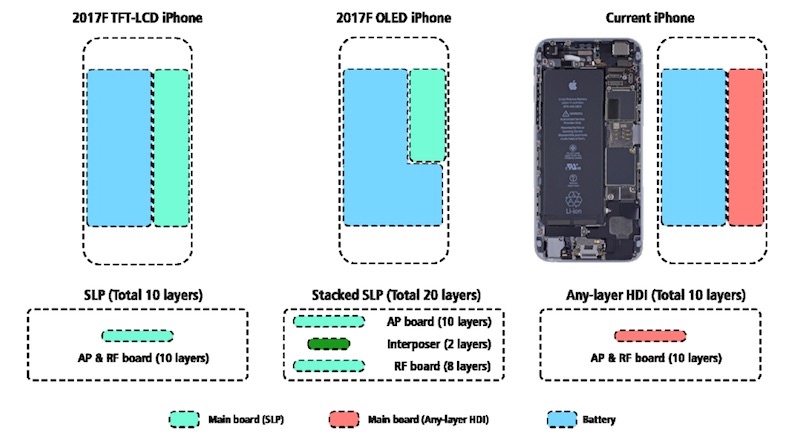 [
L-Shaped Battery
]