Apple is offering the Starman: Tale of Light app as a free download via the Apple Store app. Its regular price is $3.99.

Guide Starman through breathtaking architectural sceneries with delicate atmospheres and elaborate puzzles. Recover the light, and bring life back!

To get the app for free, first download and install the Apple Store app from here.

Steps:
● Choose the Discover tab at the bottom of the screen and scroll down to reveal the special offer.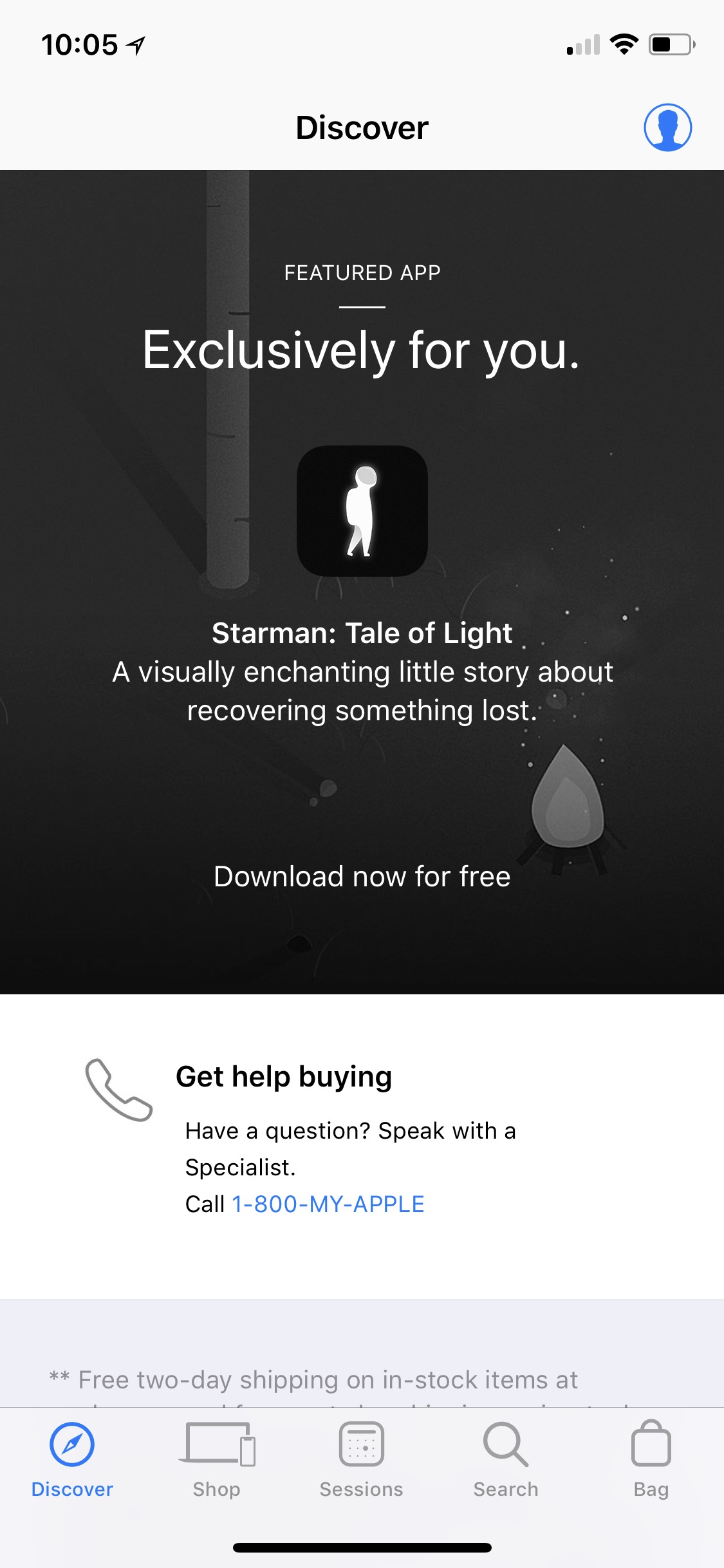 ● Tap in the featured app section then tap the blue 'Download now for free' button at the bottom of the screen.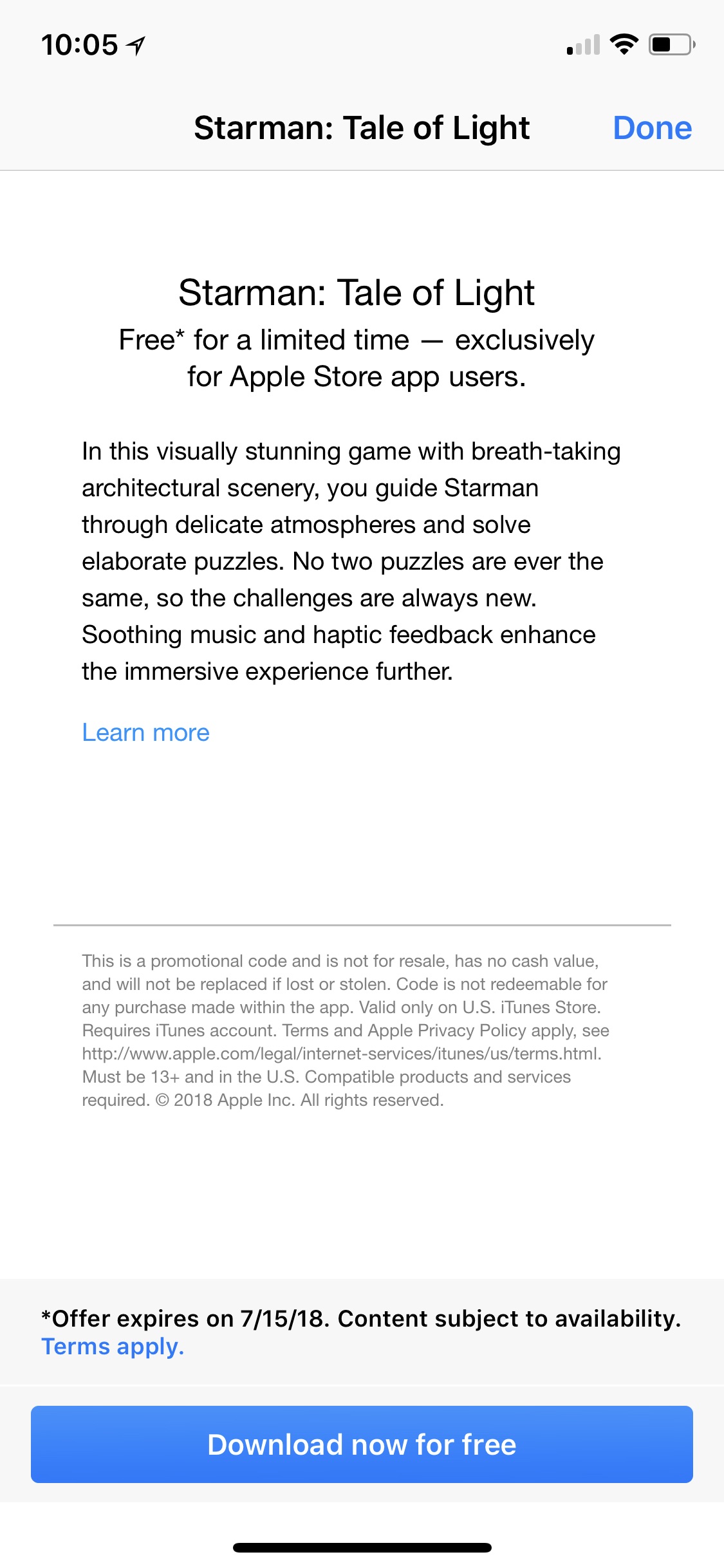 ● You will be brought to the App Store application. Tap the Redeem button at the top right of the screen.



● The app will now begin to install.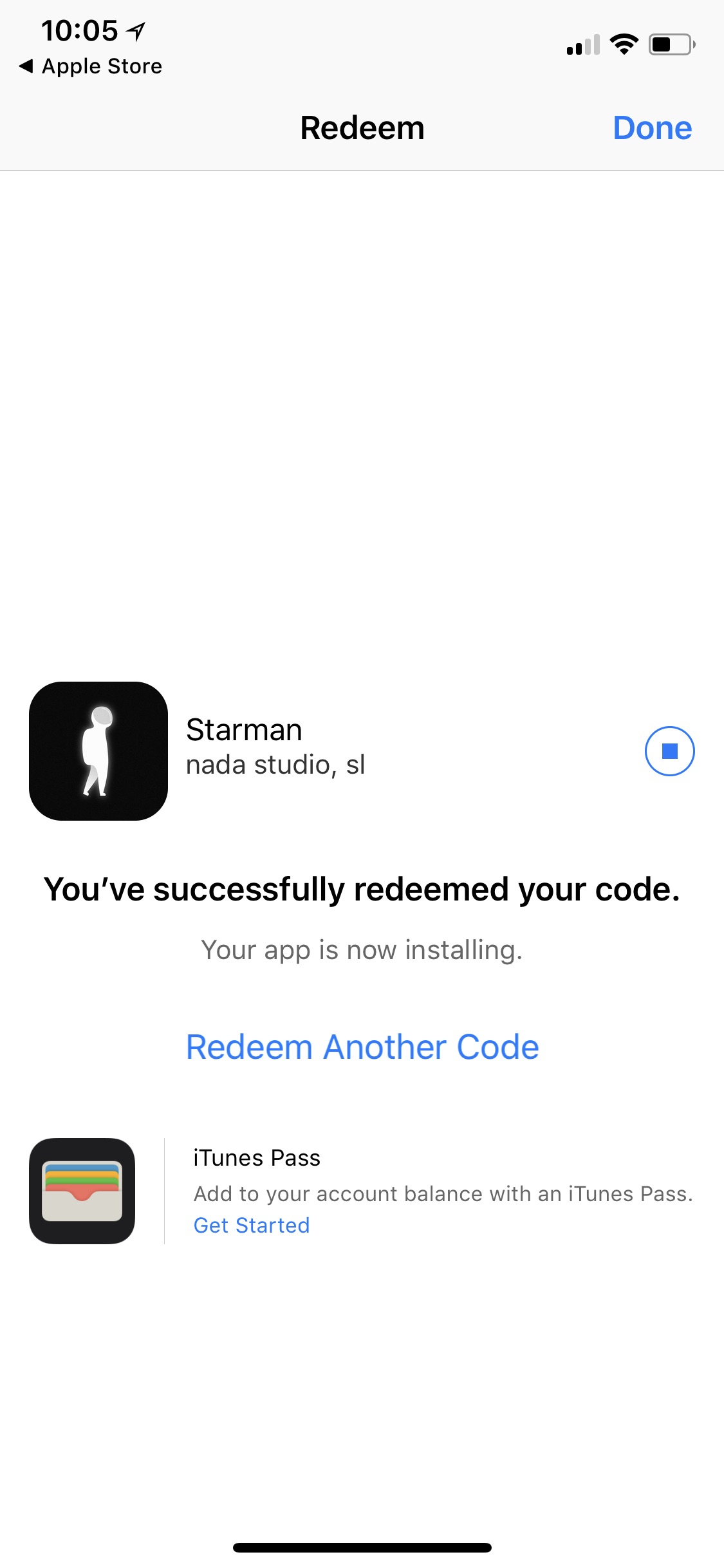 You can purchase Starman from the App Store for $3.99.

Read More