Apple Celebrates Steve Jobs and Opening of Apple Park With Lady Gaga Concert [Photos]
Posted May 18, 2019 at 2:31pm by iClarified · 19722 views
Apple held a Lady Gaga concert to celebrate Steve Jobs and the grand opening of Apple Park yesterday. The company erected a large
rainbow stage
in the middle of the ring for the celebration.
Tim Cook
tweeted
a couple photos of the event earlier today.
"We came together today, in the home you imagined for us, and celebrated your spirit. We love you, Steve."
"Thanks to the incomparable @ladygaga for helping make our celebration unforgettable."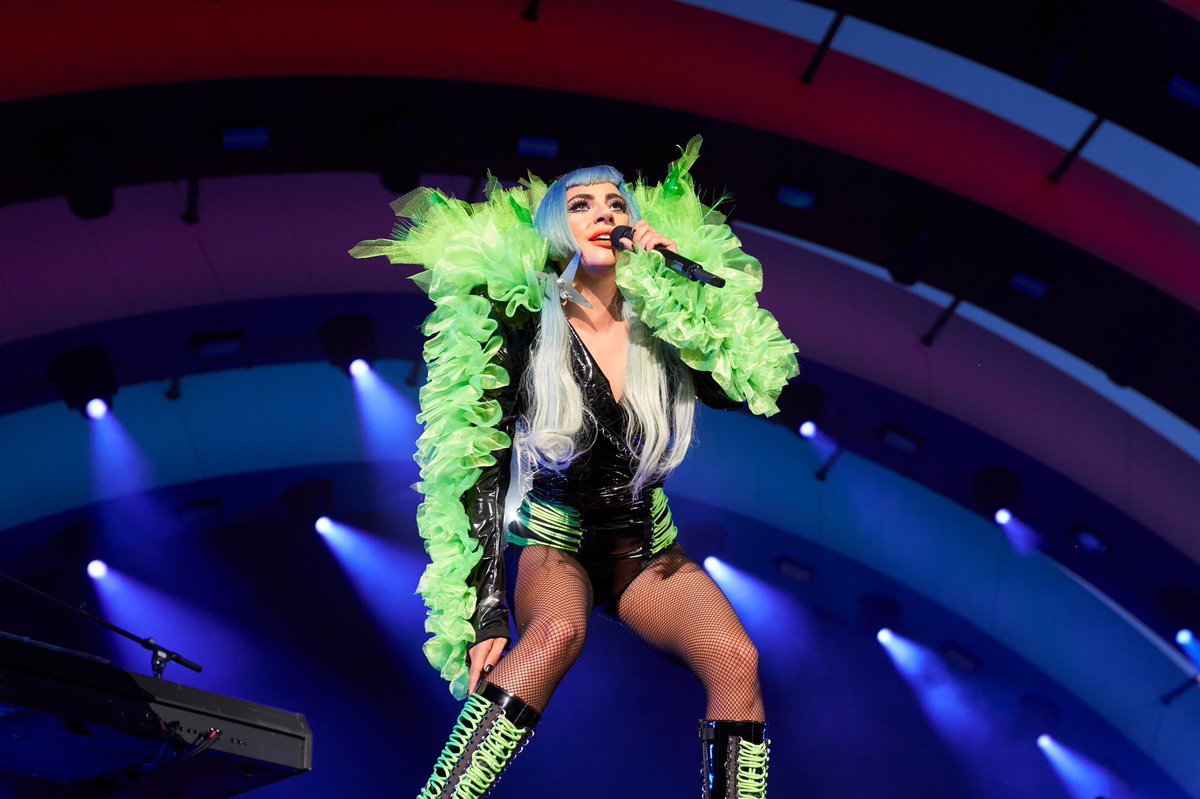 Lady Gaga dedicated the song 'Million Reasons' to Steve Jobs.
"If we could all, 15 thousand of us for one minute, that I will time, I would like silence, in honor of your late husband. I think it takes a true genius like Steve Jobs to be able to make so many people talk and communicate, and also, to leave us speechless. Laurene, you do so much for the world, with the Emerson Collective and so much more that you do. You help people, you're kind. This is the most important thing in the universe, kindness. This is what heals the whole world. So I hope you take this as a true sincere kind gesture. I would not only like to dedicate this to your late husband, but to you for carrying on his legacy."
You can watch the full concert below!