AT&T's Retail Store Internal Network Down? [Update]
Posted June 15, 2010 at 11:24am by iClarified · 4812 views
BoyGeniusReport is claiming that not only is Apple's website/store experiencing issues, but the AT&T site, and the AT&T Retail Store Internal Network are also having problems. It seems as if both companies were a bit unprepared in terms of meeting the demand for pre-orders.
Quick heads up, but we've been told not only is Apple's online store buckling under pressure, as is AT&T's site, but even AT&T's internal network, the one in stores is having trouble. So, we have to ask… just how many iPhone 4s are being preordered? How many do you think the total number is? Our guess on preorders alone? 1,000,000 – 1,500,000.
Read More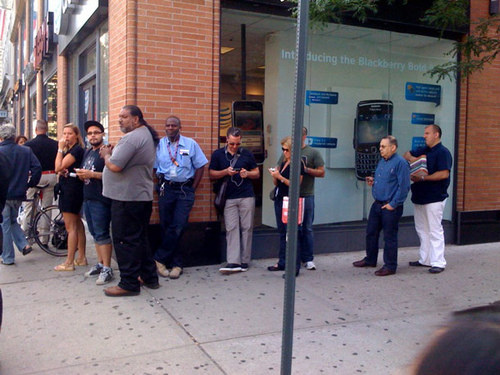 Image via
BusinessInsider
Update: Apple can't even process pick-ups at the Apple Store
Update 2: AT&T site for ordering iPhone is completely down