Apple Posts Logic Pro 8.0.2 Update
Posted May 21, 2008 at 12:46am by iClarified · 4391 views
Apple has posted the Logic Pro 8.0.2 update which addresses compatibility issues in Logic Pro 8.0
Logic Pro 8 is the center of Logic Studio, featuring a redesigned interface that makes it easier than ever to write, record, edit, and mix your music.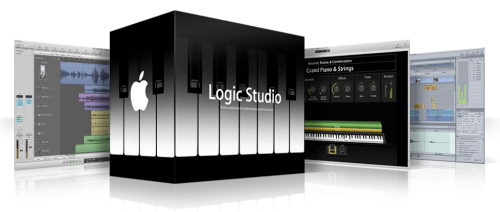 New in Logic Pro 8.0.2
- This Logic Pro 8.0.2 update addresses specific customer and compatibility issues of Logic Pro 8.0. It includes Wavebuner 1.5.2 and Impulse Response Utility 1.0.2, which address issues for Waveburner 1.5 and Impulse Response Utility 1.0 respectively .
- If you are using Logic Node you will need to update your Logic Node application on connected computers as well. After running the updater you will find an updated Logic Node installer called Logic Node 8.0.2.dmg in your Utilities folder.
- This update is recommended for all Logic Pro 8.0 users.

Read More