Nolobe Introduces Iris Image Editor
Posted June 17, 2008 at 10:34am by iClarified · 3863 views
Nolobe today introduced Iris, an all-new image editor for Mac OS X
Designed from the ground up specifically for Mac users, Iris provides a powerful, intuitive and easy to use solution for all your photo editing needs. Programmed to perform with a unique and elegant one-window interface, Iris renders confusing multiple palettes obsolete.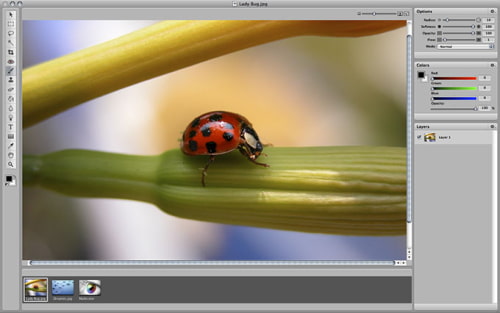 "Iris has been created for previously overlooked Mac owners who simply wanted an accessible and easy to use image program that provides professional results, without the professional price tag," explained Matthew Drayton, founder and CEO of Nolobe.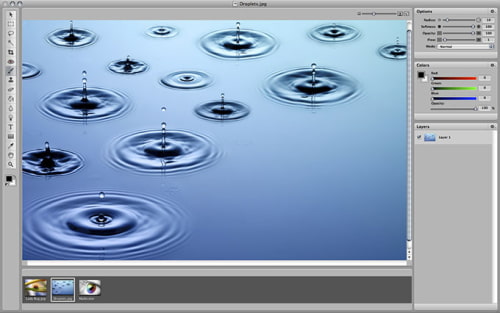 Iris 1.0 requires Mac OS X 10.5 or later. For more information on Iris or to download a free demo please visit Nolobe's Web site:
http://nolobe.com/iris/
.
Pricing & Availability
Iris is available immediately at a suggested retail price of U.S.$79. Iris can be purchased directly from Nolobe. For more details please visit the Nolobe Web site at http://store.nolobe.com/ or send an email to sales@nolobe.com.

Read More