PwnageTool 2.0.2 Released
Posted August 9, 2008 at 12:09am by iClarified · 19356 views
Top of the morning to all of you, it's 12:07 AM, and Pwnage has been released.
Installer 4 Beta is included, it is part of a custom package inside "Advanced Mode" the main installer package management interface within PwnageTool isn't enabled yet, but the actual Installer.app package is added as a default option in Advanced Mode.
*Please note if you add the iClarified repo to installer, you will be able to see all our packages. Unfortunately, you wont be able to download them and will get an error. Just in the update process of all the apps.
Rapidshare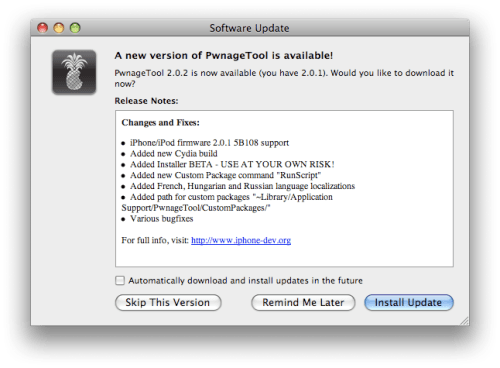 Thanks Ryan, and others.