Hidden iPhone 2.2 Beta Features
Posted October 6, 2008 at 10:42am by iClarified · 13329 views
Apple has included some new features in the iPhone 2.2 Beta seeded to developers, according to MacRumors.
The features include:
- Support for Japanese emoji icons which may improve iPhone adoption in Japan.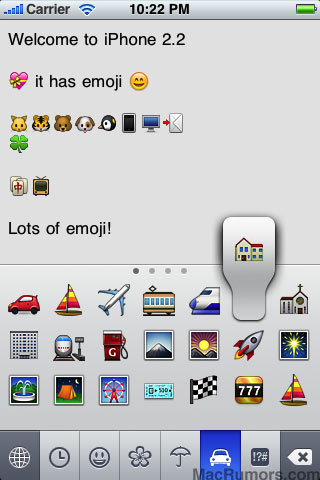 - Support for Google Street View for the Google Maps application. Google Street View provides 360° panoramic street-level views and allows users to view parts of selected cities and their surrounding metropolitan areas at ground level.
- Finally, Apple has provided a switch to enable or disable the iPhone's keyboard auto-correction feature.

Read More