Window Closing for October 14th Announcement
Posted October 8, 2008 at 12:29pm by iClarified · 8036 views
With less then six days until Apple's rumored announcement chances that it will happen are growing slim, according to a AppleInsider report.
A lot of emphasis has been placed on next Tuesday as the day Apple might summon the media to another special event ever since Daring Fireball author John Gruber predicted in passing that October 14th would serve as a launch pad for the company's next-generation notebook offerings.

While introductions on that date remain possible, history would suggest that the window of opportunity for Apple to do so in a media-filled forum is rapidly closing. Taking a historical look back at Apple's surprise media events (below) reveals that only once in the last four years has the company issued invites to the media less than a week before the event was scheduled to take place.
It is possible that the meeting has been delayed due to Monday being a holiday or Apple could even release a MacBook update without a press conference. If updated MacBooks are to be released in time for the Thanksgiving shopping spree Apple will have to make an announcement soon.
Read More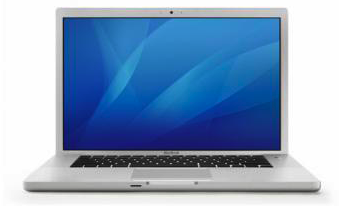 (Mockup)