The latest Snow Leopard seeds indicate that Apple may be eliminating the QuickTime Pro upgrade that currently costs users $29.99.
QuickTime Pro provides many addition features over the basic version such as: Media Conversion, Export to Web, H.264 codec, Capture Audio/Video, Share with Friends, Multi-channel Audio, Automated Workflow and more.
According to MacRumors, in the latest Snow Leopard builds all Pro features are reported to be fully enabled.
In addition, the "Buy QuickTime Pro" and "Registration" links have been completely eliminated as menu options and the registration control panel also removed from the System Preferences.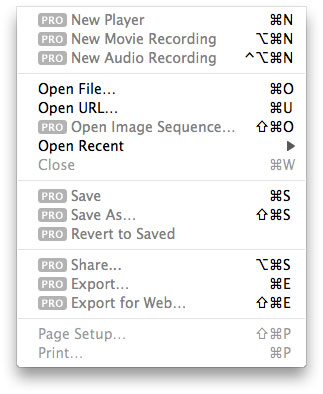 Apple previously announced that it would be revamping QuickTime in Snow Leopard with the introduction of QuickTime X which will include optimized support for modern codecs.
Read More